An interview with Stuart Tickle, by Sean Hannam
"We had a five-year plan to make the distribution of residential electronics a standalone part of our business."
Ever since I've known AWE Managing Director, Stuart Tickle, he's been a pioneer, so it's apt that when I ask him to share his earliest memories of joining the family business, which celebrates its 85th birthday this year, he reminisces about selling Pioneer hi-fi gear as a Saturday boy in his father Barry's shop, Audiolite Ltd, in Thornton Heath, South London. The year was 1990.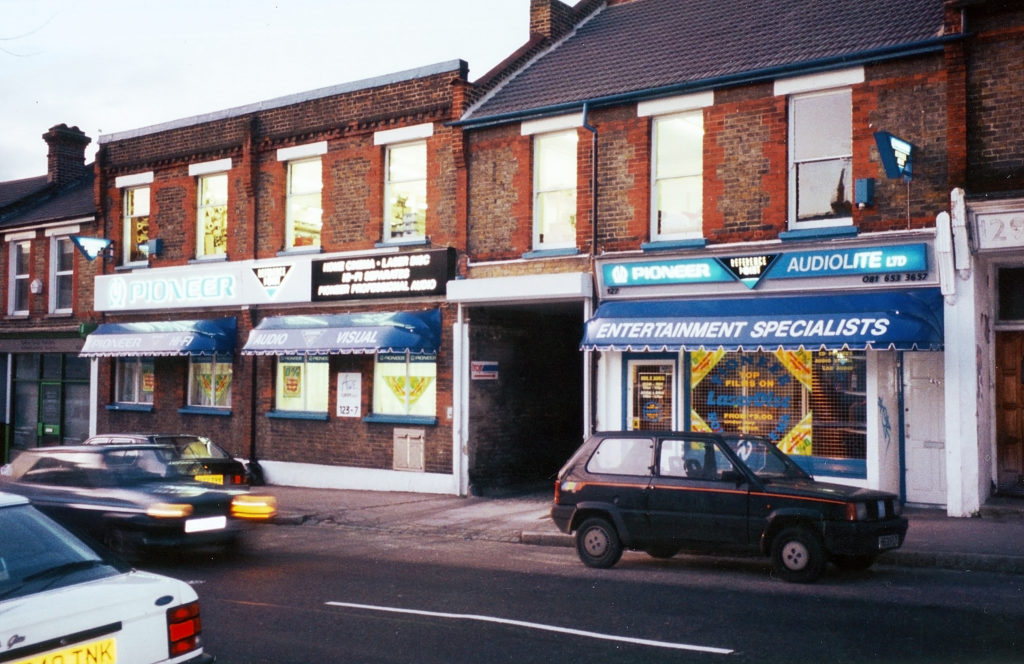 "I worked there with my cousin – it was effectively a Pioneer hi-fi shop. We were selling products like midi-systems and hi-fi separates, and also had the Top 40 CDs for sale. I was earning £2.75 an hour – I spent most of it on pizza during my lunch break," he says.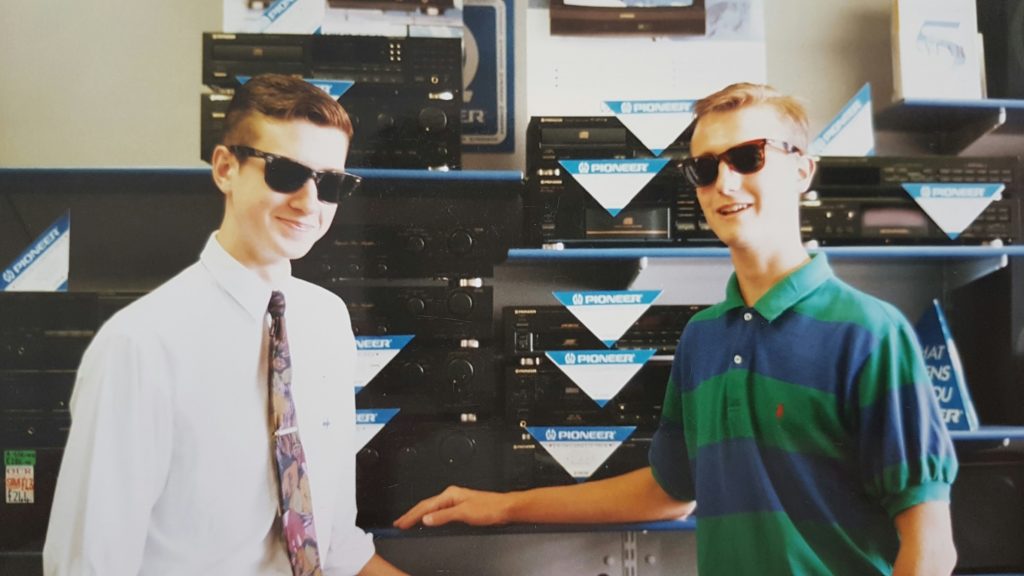 "We used to heat our Mr Kipling Bramley Apple and Custard Pies on top of the class A reference amplifiers, making mixtapes while waiting for customers to come in. I used to make mixtapes called Stickle Mix to playback in the car – I had an awesome car stereo with an MDF back shelf and 12" subs!"
Always a lover of music, movies, and tech, Stuart excitedly recalls some of the groundbreaking AV developments from his earlier years: "I can remember demoing Top Gun in Dolby Pro Logic from VHS, and later AC-3 via LaserDisc, on 50" rear-projection TVs in the earlier days of home cinema – a milestone."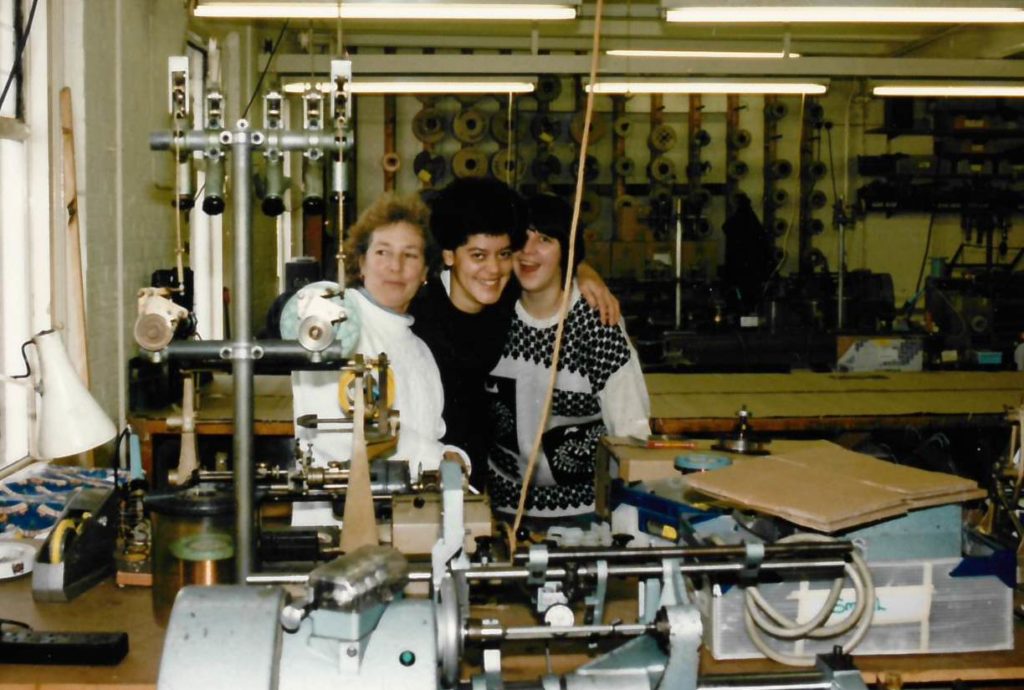 The hi-fi shop was attached to "the works",
Electro-Winds Ltd, which was incorporated by Stuart's Great-Grandfather in 1935. Having originally sold and repaired RadioGrams as Radio-Menders Ltd, it changed tack at the outbreak of WW2 to manufacture electronic components.
Stuart's father, Barry, later opened a sister company alongside, developing ranges of background music systems for commercial applications in the '80s, under the company 'Audiolite Ltd.' The 'E' & 'W' initials of Electro-Winds and 'A' of Audiolite are where the AWE name originates from.
Developing
With the advent of CD technology enabling the sale of multi-disc CD players to commercial background music installers, it was sales of plasma TV screens that helped the company to really develop its trade business during the late 90's and beyond.
Stuart saw an opportunity for the business to capitalise on the emerging residential installation market, so Electro-Winds was renamed AWE Europe Ltd in 1994 and merged with Audiolite – with a manufacturing arm and an AV distribution division. Stuart headed up the AV distribution/retail side, with his father continuing to run the manufacturing.
Nowadays, it's known as a leading trade-only distribution and training company in the smart home and custom integration market – it's won numerous awards for its achievements – but it was AWE's pioneering approach to residential technology in the mid-'90s that paved the way for its current, highly successful business model.
"When I was running the hi-fi shop, we had a small trade counter out the back, which was also our office, packing area and goods in. The stock room was a tiny bedsit above the shop. But I could see that integrated residential technology was going to be a major growth part of consumer electronics," explains Stuart. "At that time, we were also selling AV equipment to the commercial background music industry, but recognised that we couldn't get a big foothold as a small independent because there were more-established, larger companies who had the market sewn up."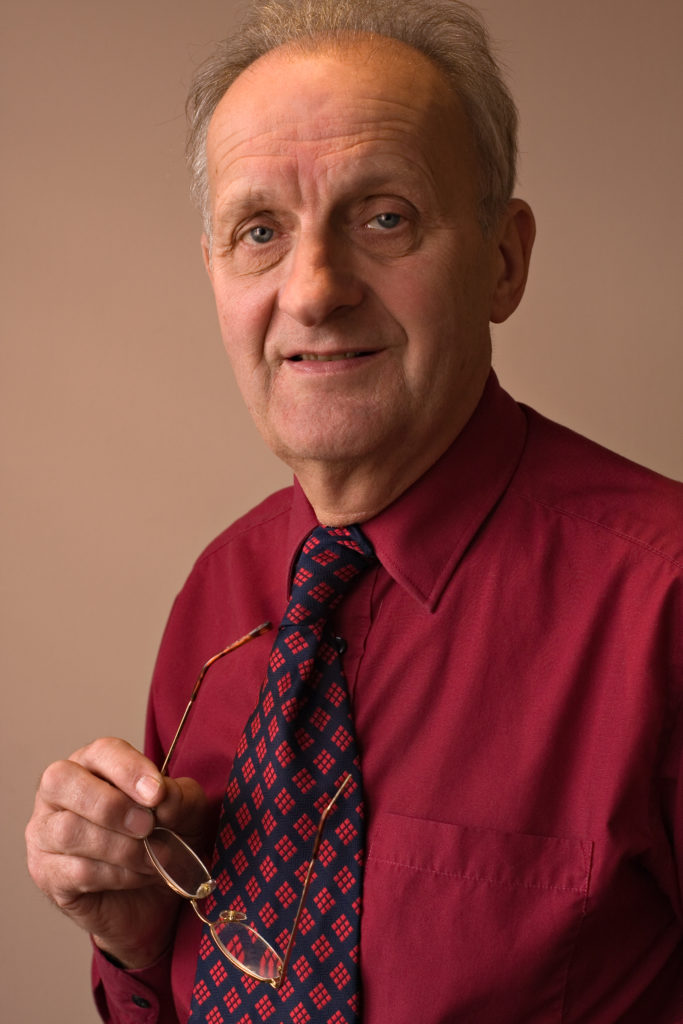 He adds: "Manufacturing was the historic mainstay of the family business when I was growing up and I had seen my father, Barry, and grandfather, Alex, invest their business lives into this aspect, but smaller-scale UK manufacturing was increasingly difficult and was not my natural skillset either.
"Being in electrical retail and seeing developments like DVD, big flatscreen TVs and surround sound – and seeing how CEDIA was growing in the US – gave us a plan.
So, we had a five-year plan to make the distribution of residential electronics a standalone part of our business. I wanted us to get established and become a leading player in that specialist market before the big disti's woke up and wanted a piece of it.
"So that's what we did – we had a determination and desire to do it. It got some traction and our now Sales Director, Paul Mott, joined me in 1995 and we worked the shop and trade side together. We turned up at work every day and marketed, sold, picked, packed and despatched goods – we just did our best to make it happen. That was the start of AWE as we know it today"
Efforts
Two years ago, in my former role as editor of electrical industry trade magazine ERT, I recognised Stuart's hard work by giving him a Special Achievement award.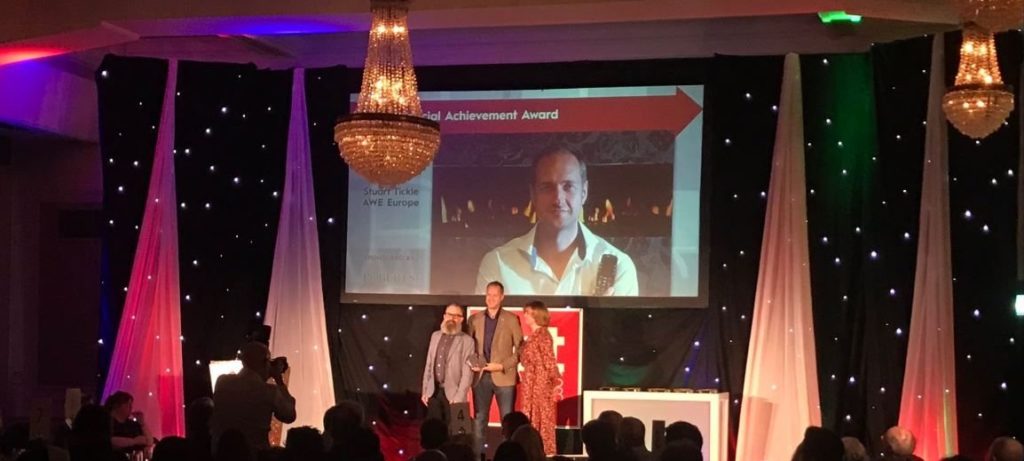 It was largely for his efforts to educate independent retailers on the benefits of selling the smart home, but also for his passion and his sheer dedication to the CE industry and custom integration market. He became the 'go-to' guy for the connected home.
"We'll continue to encourage independent retailers to add value to their businesses beyond just selling a box and having a shop front and website," he says. I'm just as determined as I was to enable independent retailers to do that – it comes from a desire to see indies succeed, because I was one. Pure integrators have a bright future, but I think local independent retailers are an essential part of the community, but many must evolve to stay relevant."
Training
In the past few years, AWE has become known for its industry-leading training under the Smart Home Academy, and its annual AWE Expo event, which sees hundreds of technology integrators, electrical retailers and press visit its stunning Show Apartment at the company's headquarters in Epsom, Surrey.
Guests are treated to some sneak previews and can get hands-on with some of the latest products in the AWE portfolio, including TVs, projectors, home control and multi-room audio.
At the 2019 AWE Expo, I was blown away by the demonstrations in the company's Reference Cinema and Performance Cinema rooms, and my favourite room was the Den – more like a music room with hidden cinema.
Several independent retailers, like Dacombes of Wimborne, whom I visited last year, have been inspired by what they saw at AWE and are now offering fully installed home cinema solutions to their own customers.
"Training has been a cornerstone of our business for at least 15 years – we've been training people on the products that we sell and technologies and techniques behind them for a long time," says Stuart. "We created our Smart Home Academy – it's a banner which envelops all our training and the quality provided has enabled us to become a renowned training provider, rather than purely a distributor which offers training.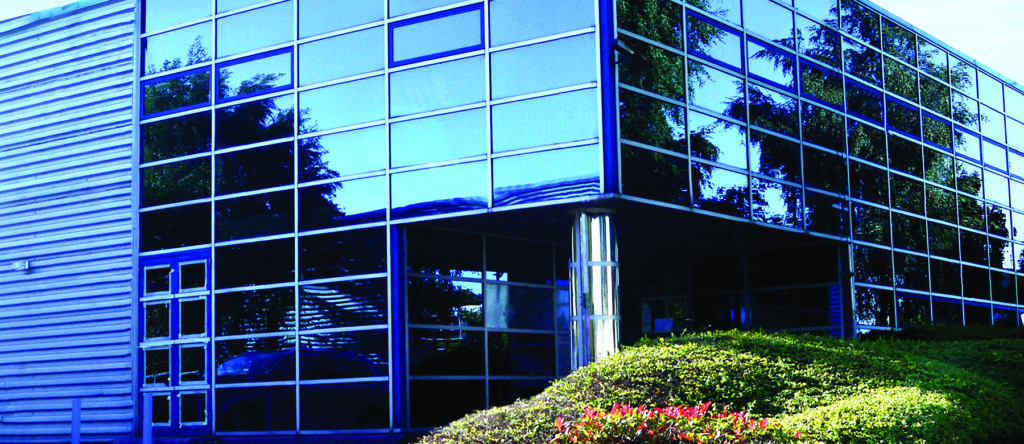 "We'd always had demo and training facilities, but when we moved into our current building, Alexander House, we were the first [in the industry] to set-up a full Show Apartment with dedicated training facilities, which we've subsequently improved year-on-year. Many of our customers tell us that ours is the most effective – our competitors either don't have their own one, or if they do, it's not on the same scale as ours. It's a popular tool for our customers to use for themselves, but also to bring their clients along to."
More from Corporate
---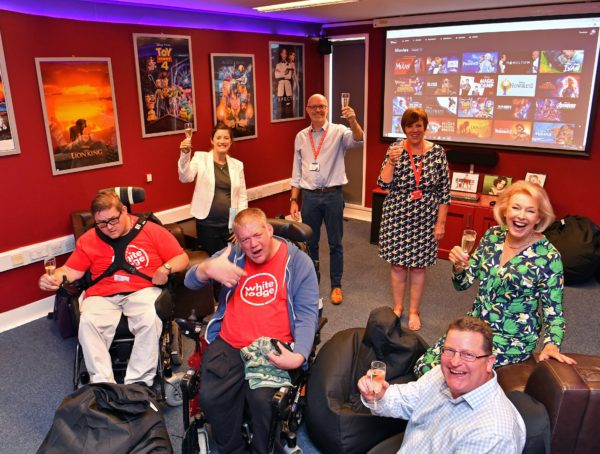 1.1K
AWE is a proud sponsor and operational partner of Together for Cinema, an AV industry good cause enterprise founded in …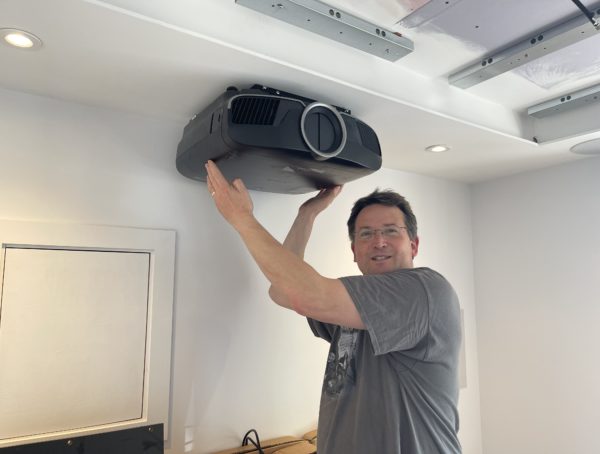 964
AWE & Epson ran a two-month Dealer Promotion during April and May this year, which saw dealers receive a draw …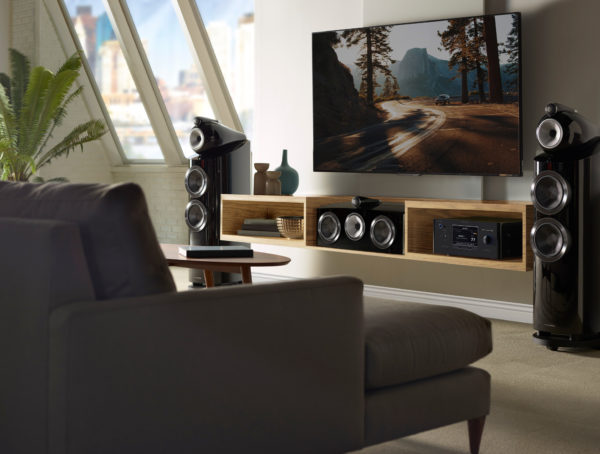 3.7K
Sound United, the global force in audio manufacturing and AWE, the UK's leading distributor to the CI channel have announced …
Editor Picks
---