Winners have been notified!
A select group of lucky integrators will be joining AWE and their brands at the AWE Motorsport Sensation! Having hosted this event successfully in the past, we can guarantee that it will be an event like no other, with installers having the chance to emulate Lewis, Lando or George for the day! This high-octane driving experience will take place on Wednesday 21st June…
"It's back, and the competition winners are excited!" comments Stuart Tickle, Managing Director of AWE. "The Motorsport Sensation is at the top of the list for us to reward dealers, as we have held the event previously and know what an astounding day it is. Installers who attended previous events still share their stories with us today and this years event will be no exception!"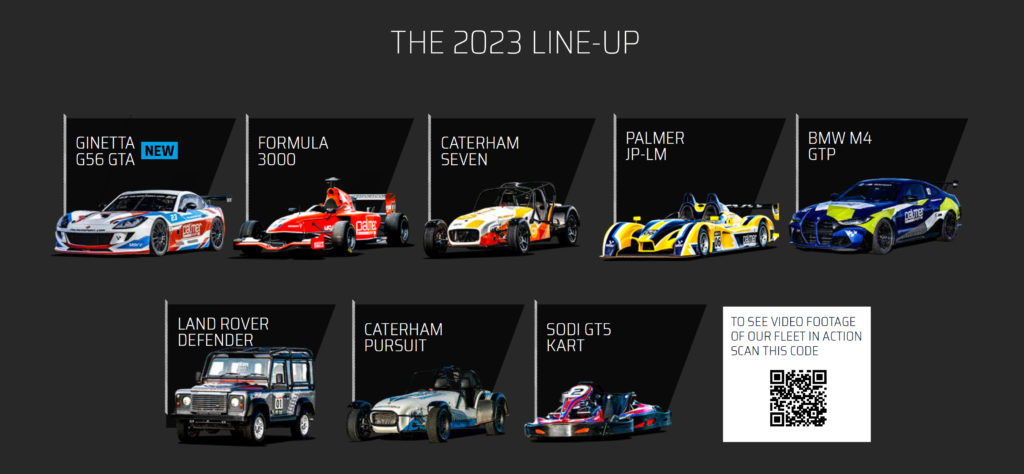 The Line Up!
GINETTA G56 GTA
Palmersport's latest vehicle for 2023 is an authentic British sports car, inspired by the most triumphant GT4 race chassis of all time. The stunning Ginetta G56 GTA is purpose built for one thing – winning. This bona fide racing car is responsive, powerful and a pure joy to drive. Equipped with a raft of PalmerSport specific upgrades, with 50/50 weight distribution, ABS and traction control, the Ginetta will make you feel like a GT virtuoso.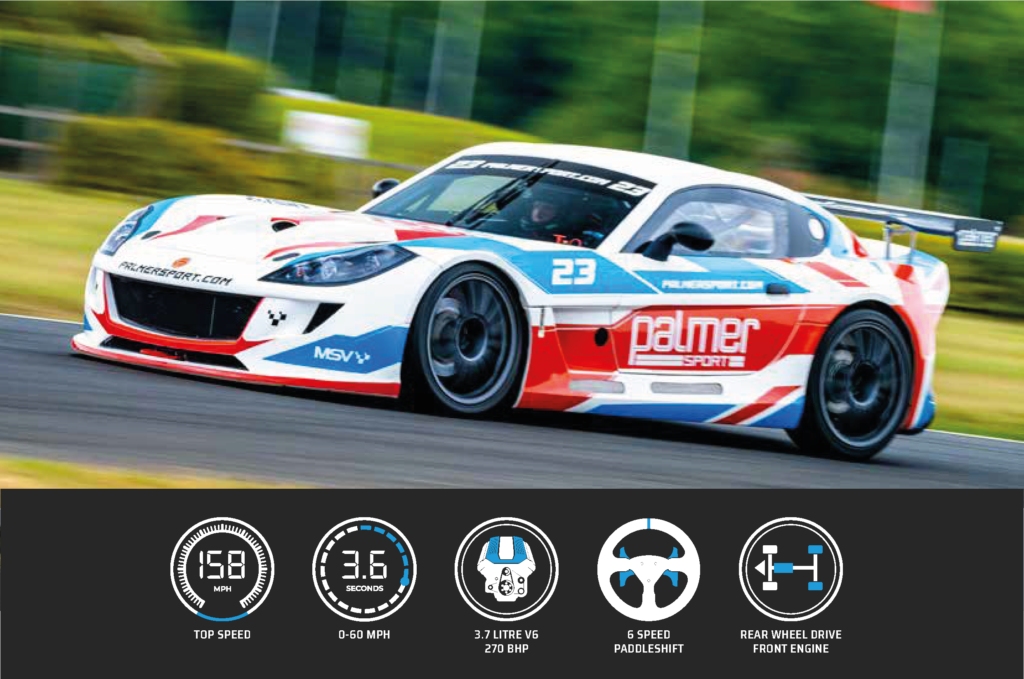 FORMULA 3000
PalmerSport's exclusive Formula 3000 single-seater exists for one purpose alone – to enable you to drive the single-seater dream. If you've ever fantasised about being a Grand Prix driver, this is probably the closest you'll ever get. The acceleration will pin you to your seat as you rev up to 6500rpm with a V6 engine screaming right behind you. Master the downforce, tame the power and make the most of the grip from the slick Pirelli tyres, and you'll feel just like your favourite F1 star.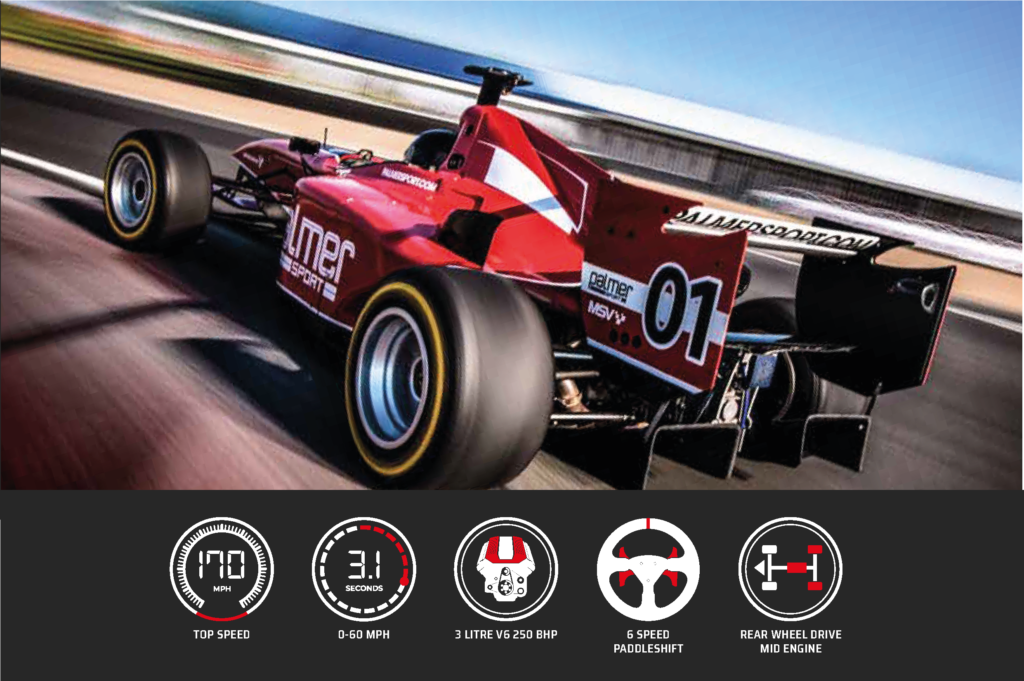 CATERHAM SEVEN – PALMERSPORT EDITION
Bedford Autodrome's East Circuit is a tight, sinuous ribbon of tarmac designed for nimble handling and precision. And that's exactly what the Caterham PalmerSport Edition delivers. This version of the iconic Caterham Seven is exclusive to PalmerSport, with a specification developed by Jonathan himself to provide a fast and furious experience at the wheel. The 2.5-litre engine is the biggest ever in a Caterham, and the instant throttle response and mid-range torque will leave you grinning from ear to ear.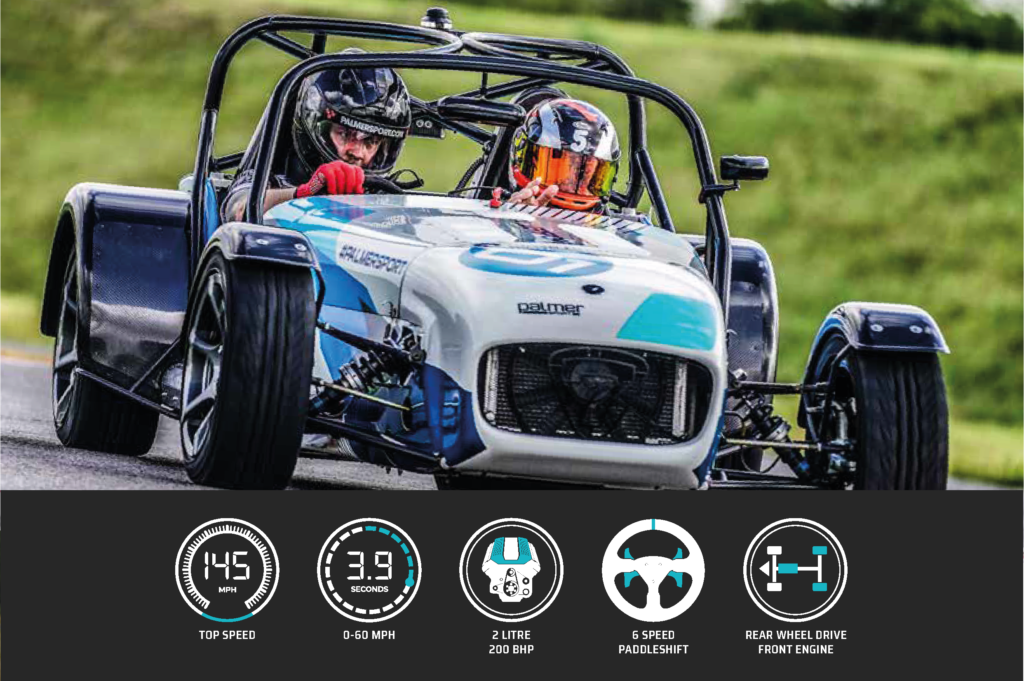 BMW M4 GTP
A pure performance thoroughbred, the BMW M4 GTP is a state of the art production masterpiece. This Bavarian brute brings muscle to the PalmerSport line-up, with a 6-cylinder twin turbo that packs a powerful punch. With 510 horsepower, and acceleration which rockets you from 0-60mph in less than four seconds, this isn't just another production tin top – it is the ultimate driving machine for the ultimate driving experience.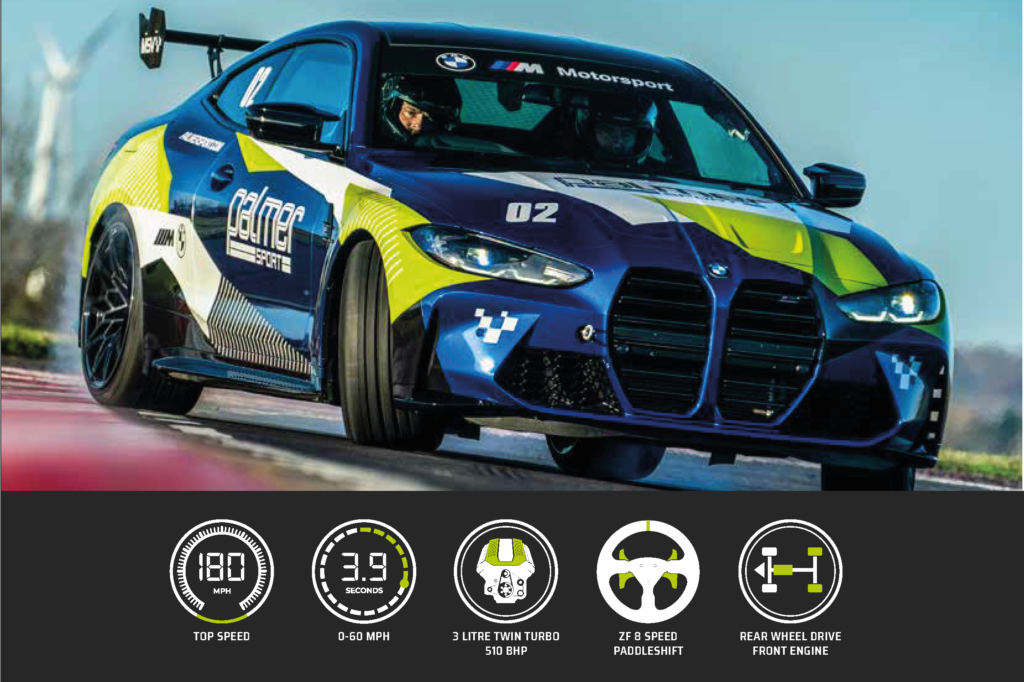 LAND ROVER DEFENDER
If you're expecting the Land Rover Defender to be an easy option after driving the performance racing cars, think again. You'll need just as much skill, concentration and commitment in the mud as you do on the track. You'll head off the beaten track, down rock-strewn paths, through deep water passes, and up slopes so steep that all you can see is sky. Put your faith in your instructor and your abilities and you'll conquer all terrains in this Great British institution.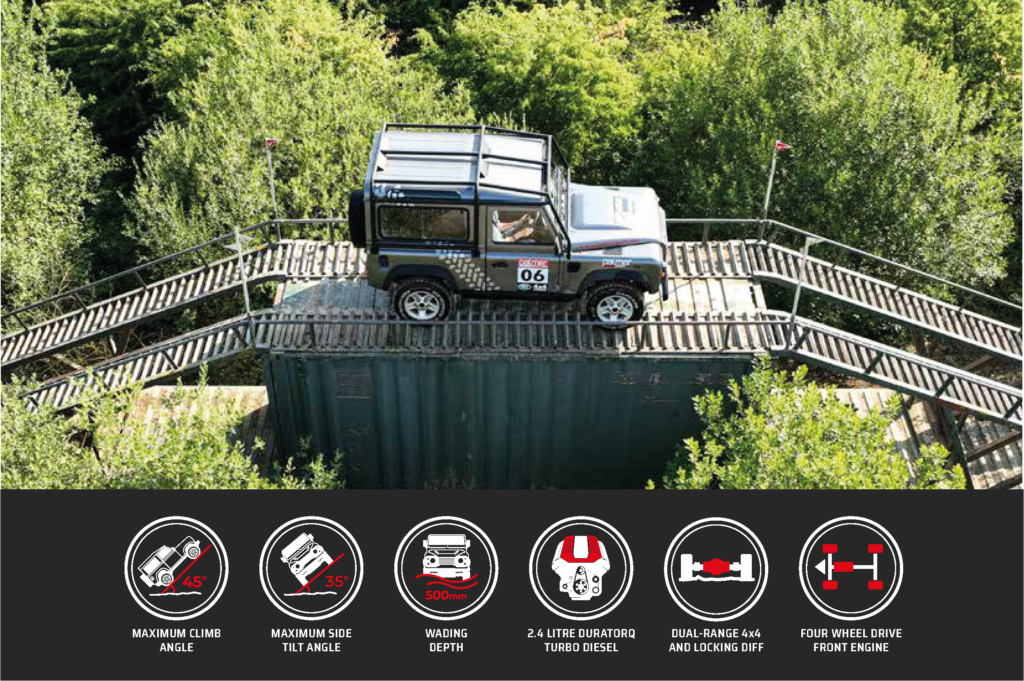 CATERHAM PURSUIT
PalmerSport's only head-to-head driving activity has pride and bragging rights at stake. You'll tackle a compact handling course in a Caterham, whilst your rival fires their way around a mirror image route of straights, hairpins and doughnut circles. It looks relatively simple, but this is a pure test of finesse, and there is a fine line between hero and zero as you balance throttle and grip.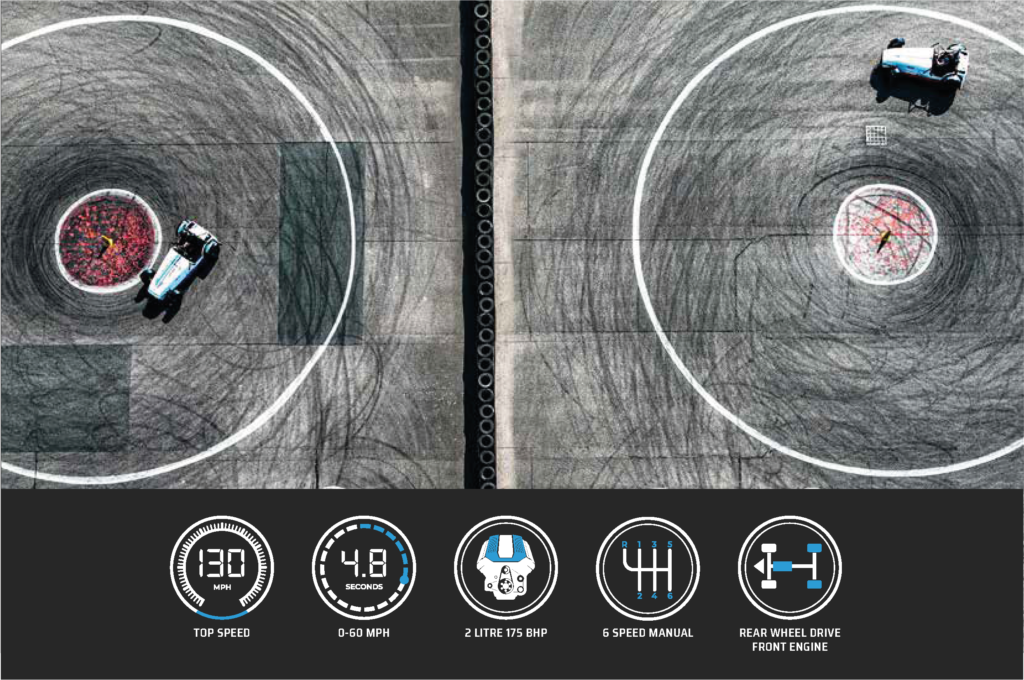 SODI GT5 KART
Karting offers an entirely different, adrenaline-pumping driving experience and you'll enjoy timed sessions as part of the day in a physically demanding Sodi GT5. Don't be fooled by the kart's diminutive stature – it's a hoot to drive, with a lively Honda engine firing you around a custom-built track. Nimble and quick to turn in, this is a real pocket rocket.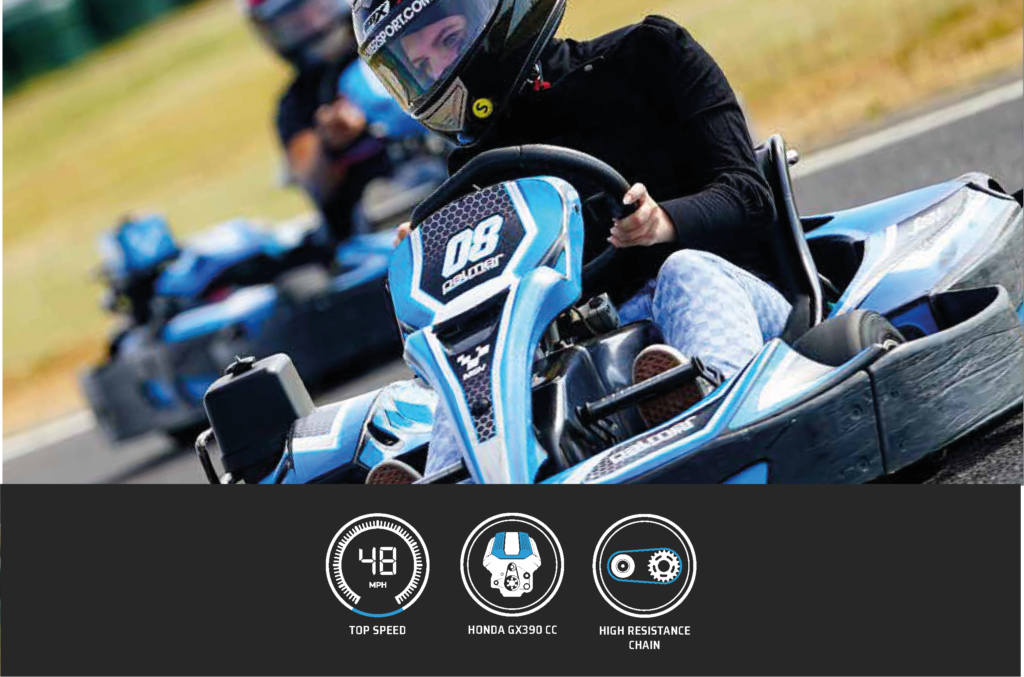 Participation in the Motorsport Sensation was based on points awarded by AWE for purchases during the promotional period. Points were granted to installers for every purchase they made from the participating brands – Bowers & Wilkins, Denon, LG, Marantz, Rotel, Sony and URC.
More from Bowers & Wilkins
---
Superb Subwoofers The long-awaited new in-wall subwoofers have arrived at AWE: the ISW-8 and ISW-6. The ISW-8 subwoofer has been extensively …
Photo Gallery Situated in the heart of Borough and just minutes from the bustling South Bank, Brigade Court is a new …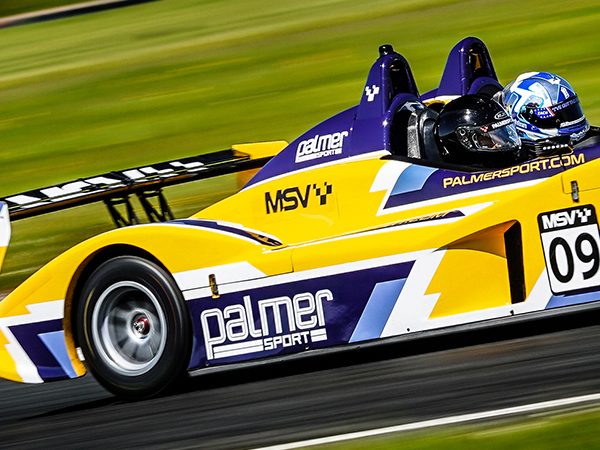 2.9K
On Wednesday 21st June, a select group of lucky integrators will join members of the AWE team and their brands …
Editor Picks
---