On Wednesday 21st June, a select group of lucky integrators will join members of the AWE team and their brands at the AWE Motorsport Sensation! This high-octane driving experience will take place on Wednesday 21st June…


The AWE Motorsport Sensation is the ultimate driving day experience. Competition winners have been notified and will get to drive a Formula 3000 race car, Palmer Jaguar JP-LM, Ginetta G56 GTA, BMW M4 GTP, Caterham Seven PalmerSport Edition and Land Rover Defender in and around Bedford Autodrome. Racing against each other and the clock, installers can push the cars and themselves to the limits at the exhilarating 400 acre Bedford Autodrome circuit.
"It's back, and the competition winners are excited!" comments Stuart Tickle, Managing Director of AWE. "The Motorsport Sensation is at the top of the list for us to reward dealers, as we have held the event previously and know what an astounding day it is. Installers who attended previous events still share their stories with us today and this years event will be no exception!"

Participation in the Motorsport Sensation was based on points awarded by AWE for purchases during the promotional period. Points were granted to installers for every purchase they made from the participating brands – Bowers & Wilkins, Denon, LG, Marantz, Rotel, Sony and URC.

Having hosted this event successfully in the past, AWE can guarantee that it will be an event like no other, with installers having the chance to act like Lewis, Lando or George for the day!
More from Bowers & Wilkins
---
Superb Subwoofers The long-awaited new in-wall subwoofers have arrived at AWE: the ISW-8 and ISW-6. The ISW-8 subwoofer has been extensively …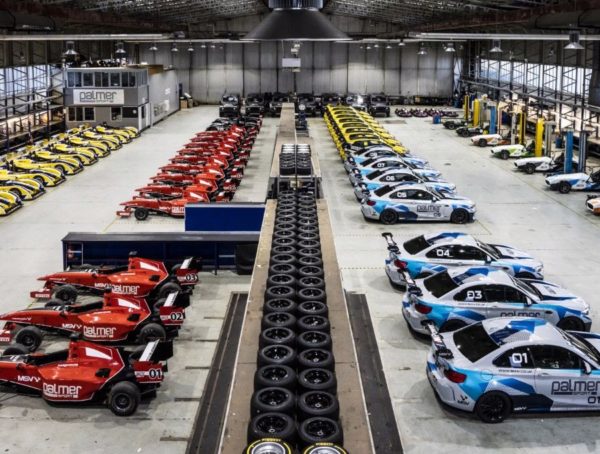 601
Winners have been notified! A select group of lucky integrators will be joining AWE and their brands at the AWE Motorsport …
Photo Gallery Situated in the heart of Borough and just minutes from the bustling South Bank, Brigade Court is a new …
Editor Picks
---