(This article was updated 05/05/23)
Registration for AWE Expo is open! But hurry, spaces are limited, secure your spot today HERE
AWE's highly anticipated Smart Home Expo will take place on 16th & 17th May 2023, where installers can discover the latest smart home and home cinema solutions from world-leading brands at the AWE Show Apartment in Epsom. Visitors will have an exclusive preview of new technologies, meet experts, and enjoy AWE's famous hog-roast BBQ lunch (alternative available). AWE Expo will showcase the latest technologies in the Show Apartment, including two dedicated home cinemas, The Reference Cinema, and The Performance Cinema, with AV set-ups at different price points.

REFERENCE CINEMA
The Reference cinema has just been updated to include many brand-new products and has a new 9.4.6 configuration. Upgrades include a 4m wide ADEO MovieMask LR screen with Reference White fabric and side masking, new high-end AV processing from the new Marantz AV10 15-channel AC processor featuring DIRAC Live calibration, and four of the new Bowers & Wilkins CDA-2HD power amplifiers. These amplifiers power four Bowers & Wilkins CT-SW15 15″ subwoofers. All the main speakers are Bowers & Wilkins CI800 Diamond Series, featuring the exact same technology as the mastering speakers found in Abbey Road Studios. Also on display will be the complete range of Sony home cinema projectors, including the mighty GTZ-380, which provides 10,000 lumens of brightness with a 100% DCI-P3 wide colour gamut
PERFORMANCE CINEMA
Totally updated for 2023 to include four of the latest Bowers & Wilkins ISW-8 12″ in-wall subwoofers, powered by the new CDA-2HD power amplifiers. With this addition the Performance Cinema now packs an almighty punch as the ISW-8 are a no-compromise design for when power and performance are key, but combined with a slim profile that allow them to fit into a 2″ x 4″ stud wall. The system is also more refined as the new Marantz Cinema 50 provides upgraded processing and DIRAC LIVE calibration, with additional power coming from the new and mighty Marantz AMP-10 Power Amplifier. A new 3.34m wide Adeo fixed FramePro RE screen with VisionAcoustik acoustically transparent fabric has also been a key upgrade, giving a bigger, brighter and more detailed wall-to-wall image from the Epson EH-LS12000B True 4K Laser Projector.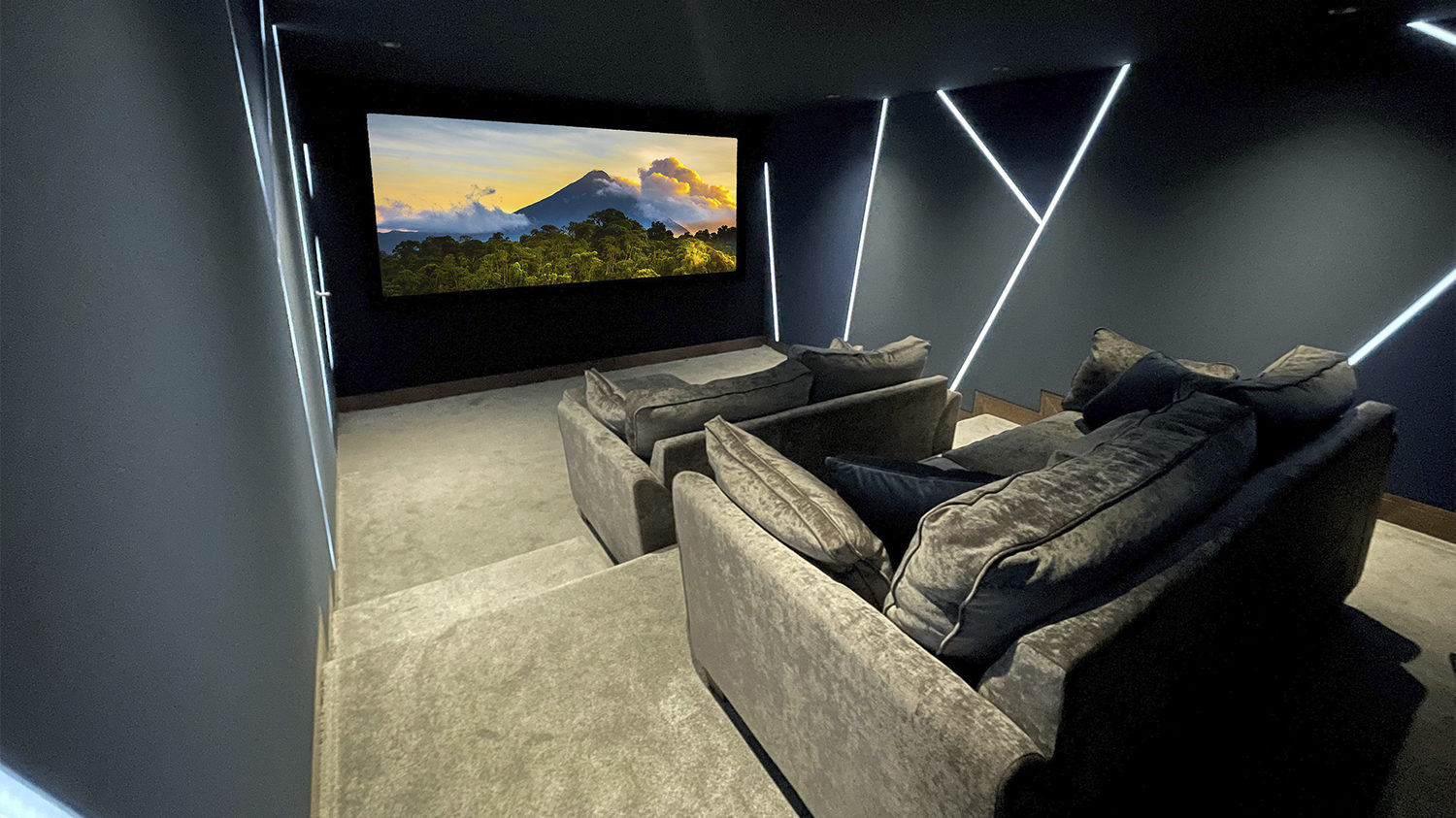 UK First Trade showing of 2023 model TVs!
This year, AWE has introduced a TV Gallery to the living room area of the Show Apartment to display the new 2023 models from its leading portfolio of TV brands including:
NEW – Hisense                   L9 (2023) 120" Laser TV
NEW – LG                          OLED65G36LA Gallery OLED & matching soundbar
NEW – Panasonic              65MZ2000B       Master OLED Ultimate TV
NEW – Panasonic              MZ980                OLED TV
NEW – Sony                      XR-98X90LU       98" BRAVIA XR Full Array LED TV
NEW – Sony                      XR-75X95LU       75" BRAVIA XR Mini LED TV
NEW – Sony                      XR-65A80L          65" BRAVIA XR OLED TV
Hisense L9 Laser TVs are a great option for a giant screen experience at a modest price – how does a 100" 4k screen at around £4k sound? The laser TV comes in two-parts – an ultra-short throw laser projector and a 100" or 120", ambient light rejecting screen. It's an ideal option for bright, multi-purpose spaces, where you want a large screen but don't want a dedicated blacked-out cinema room. It has built-in Freeview tuner, integral streaming services using Hisense's VIDAA operating system and speakers, so can be standalone or built into a system.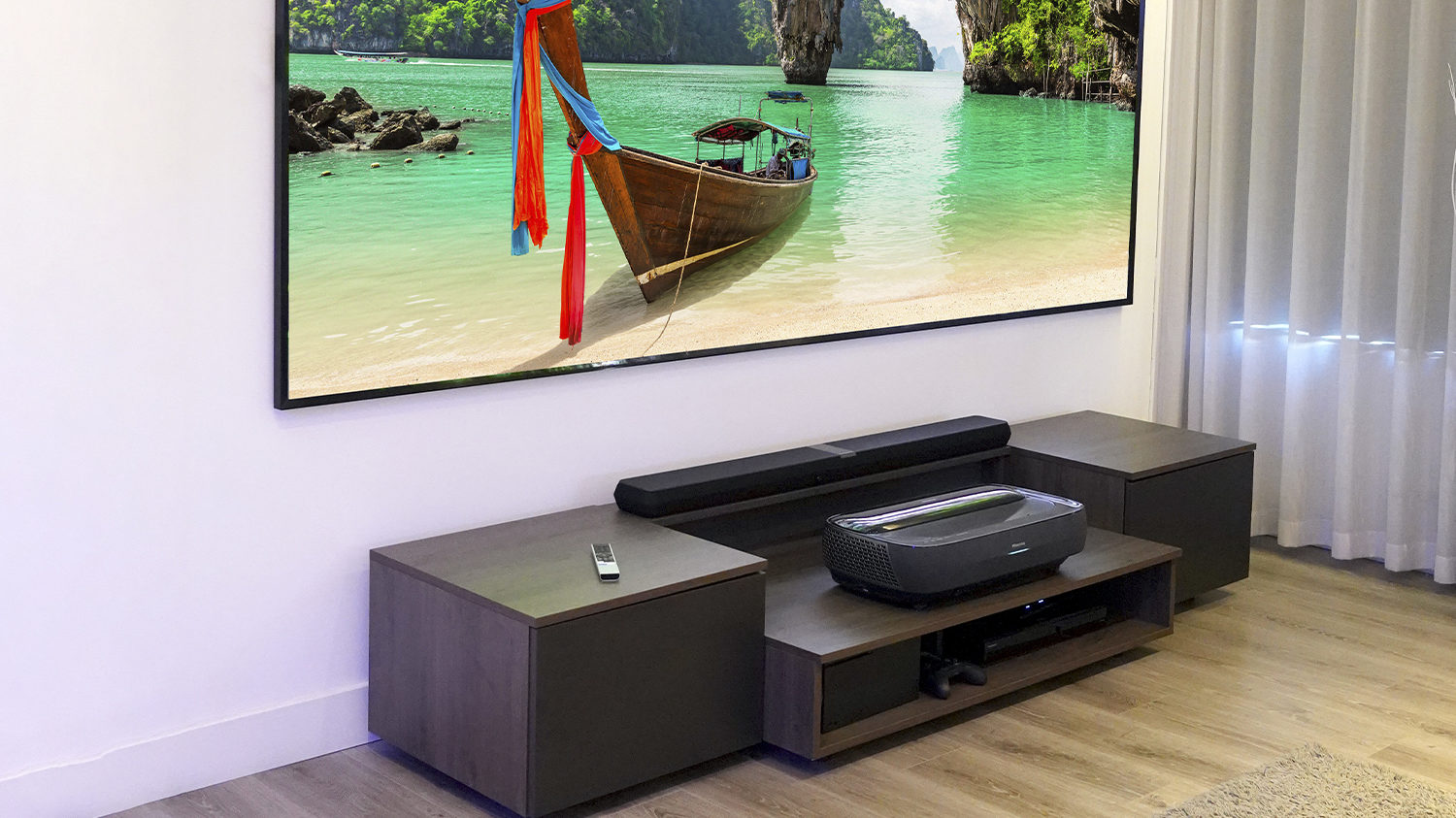 For a stylish and practical solution to support your UST projector installations, installers will find the Kinetik UST Projector AV Cabinets (KLIF-UST1CS) exclusively at AWE. The cabinet comes in a variety of finishes and accommodates a variety of projector and screen options. Designed for the exact requirements of UST Projectors as it ensures the optimal height for comfortable viewing. The soundbar shelf can be removed and a centre speaker placed below, and the optional side-cabinets have ventilation built in for discrete equipment housing.
Upgraded Music Room!
With the Expo always bustling, visitors will also be able to see a room set out specifically for 2-channel music listening, featuring Bowers & Wilkins 800 Series Diamond 804D and 700 Signature Series 705S3.
Also making its UK debut is the Marantz CINEMA 60, exclusively available from AWE. This 7.2 channel AVR is perfect for those seeking to create an immersive home theatre. It features Dolby Atmos, DTS:X and Auro-3D, 8K Ultra HD, and HEOS® Built-in streaming.
New Control & Automation!
Expo visitors will see URC's brand-new gaming-inspired TDC-5100 handheld tabletop controller, now available with hard and digital buttons and fast response processing. There will also be live demos of URC's HDA (High-Definition Audio).
URC is easy to install and suitable for single room control through to whole home automation. The entire AWE Show Apartment is controlled by the URC smart automation MRX-30 processor. It's operated by a combination of URC interfaces, including the new TKP-8600 8″ In-Wall Touch Screen and TRC-1480 2.4″ Touch Screen remote controls, both with integrated voice control.
Visitors will also see a brand new installation of Silent Gliss window shading:
Silent Gliss Electric Vertical Blind Room Divider
Silent Gliss Electric Wave Guide Curtain System
Silent Gliss Electric Smart System Roller Blinds
"Expo is a fantastic opportunity to see and experience the newest innovations from our world-class portfolio of brands – find out what's new, how the market is evolving and where the opportunities lie for your business in the next 12 month. It's always a great few days, with the Ci industry coming together to talk, share, learn and have a bit of fun during our lunchtime BBQ too!" Explains Stuart Tickle, Managing Director at AWE.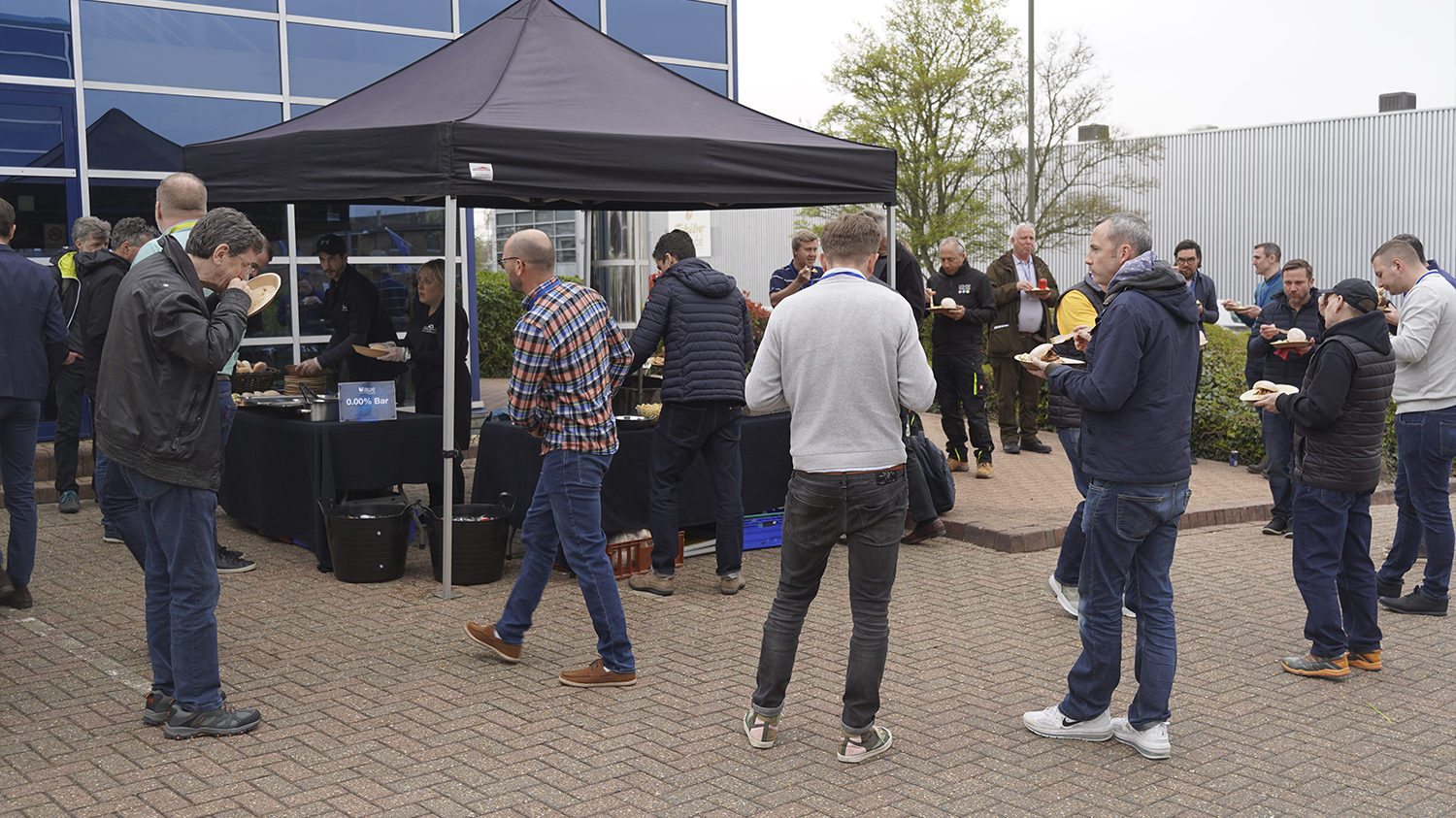 At AWE Expo, you can also discover together with the latest reference amplifiers from Michi, plus Rotel's powerful amps and multi-channel DT-6000 DAC, as well as HDAnywhere's brand new MHUBS stackable matrix. We'll also be showcasing multi-room audio innovations by Denon, featuring Heos and the latest from Definitive Technology. And as if that wasn't enough, you can also enjoy live demonstrations from smart home security solution Ring and automated window shading with Silent Gliss – or beat your best lap time in the Base Performance Simulators Blade Racing Simulator.
All the latest smart home solutions, under one roof at AWE Expo 2023! Registration for AWE Expo is open! But hurry, spaces are limited, secure your spot today at HERE
More from Corporate
---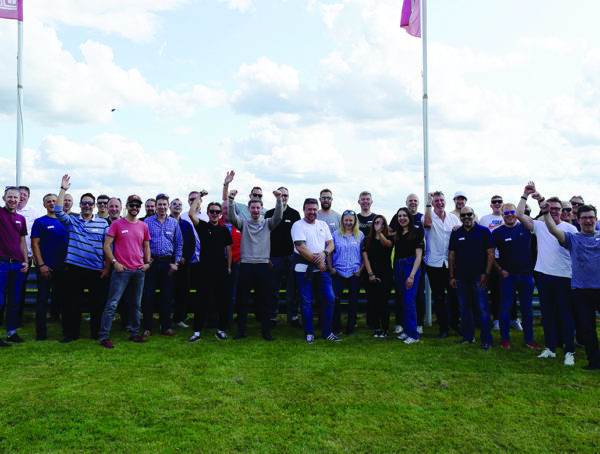 399
On Wednesday 21st June an exclusive group of integrators joined the AWE Team and a number of their brands for …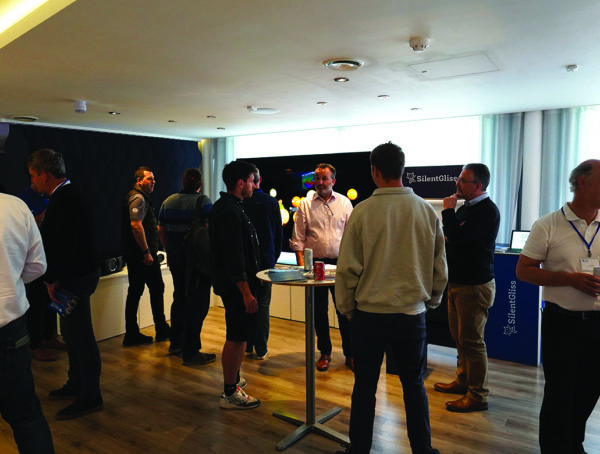 717
That's a wrap! AWE welcomed over 150 industry professionals to its AWE Expo event on the 16th and 17th of …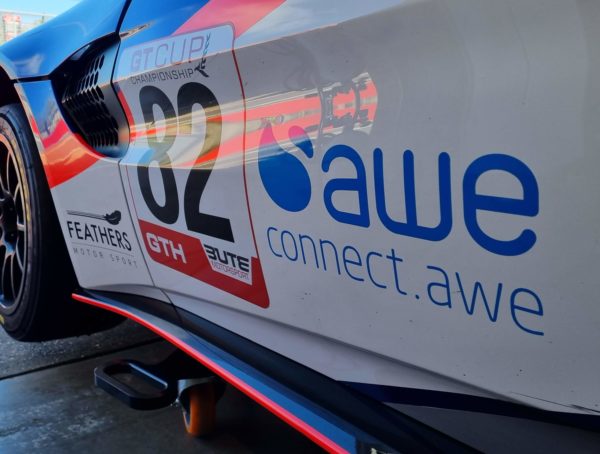 456
"The drivers were excellent once again and the Aston Martin Vantage GT4 was on form thanks to the hard work …
Editor Picks
---