(Updated 2nd December 2019)
A Star Wars fan in County Durham is now revelling in a home cinema experience that's spectacularly 'out of this world' thanks to the design and installation expertise of Leeds-based technology integrator and Sony dealer, Bespoke Home Cinemas. Given a free-hand to showcase their skills, Bespoke has created this dream movie-watching space, built on the excellence of native 4K projection technology from Sony, supplied and supported by AWE.
"A mutual love of all things Star Wars began our conversation with this client," explains Gifford Malcolm, Director at Bespoke. "Once it became clear that the main cinema room at the family home was in need of an upgrade, we progressed quickly to identify what exactly would best suit the client and his family. Watching movies is a shared experience that they all enjoy, and we knew that many hours would be spent in the room, so delivering a premium quality experience was at the core of our design. In our view, Sony native 4K laser projectors are head and shoulders above any other brand of a similar price-point which made them an integral part of our solution."
A visit to the Bespoke showroom in Leeds gave the family the opportunity to test a range of options for themselves and they too were blown away by the picture quality of the Sony VPL-VW760ES laser projector. With first-class delivery and after-sales support, the decision was easily reached and Bespoke sourced the product from us, here at AWE.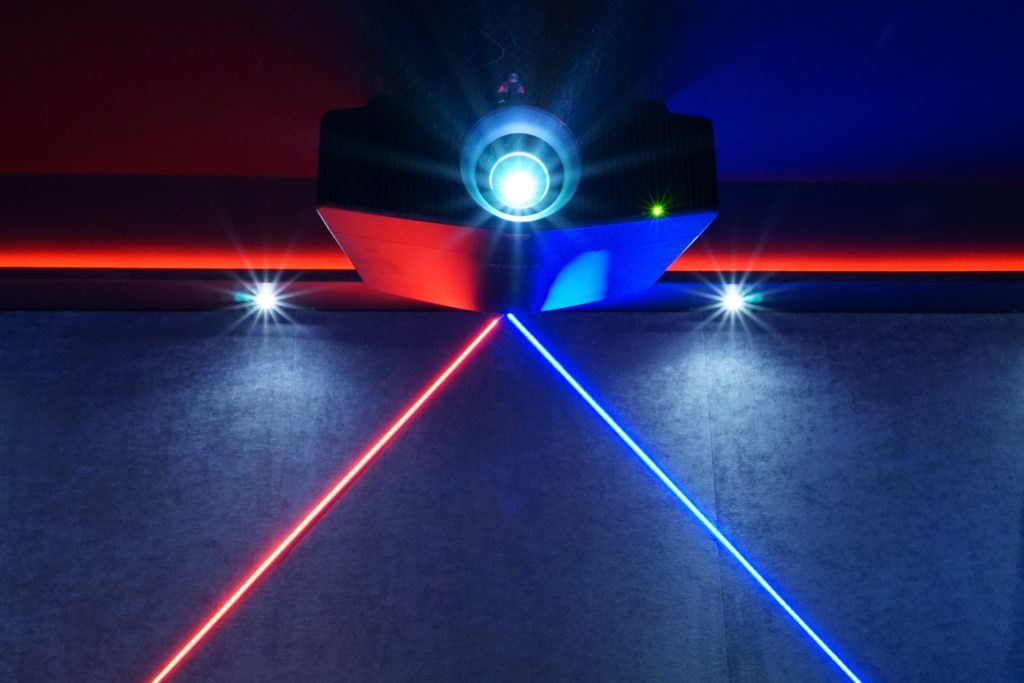 As part of a complete renovation, involving technology, décor and design, the existing projector was removed and replaced in the 8.5 m x 4 m ground floor cinema. Now, the family are blown away by crisp, lifelike picture thanks to the 4K native resolution and true 4K HDR upscaling capabilities offered by the Sony VPL-VW760ES laser projector.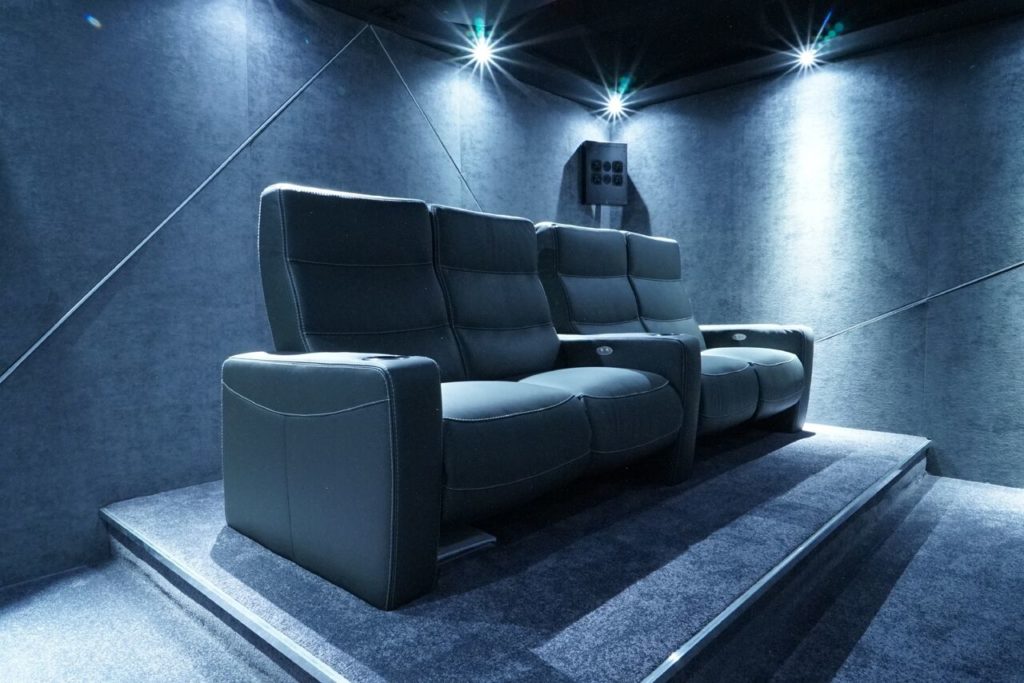 From a technology perspective, the Sony VPL-VW760ES projector packs an impressive punch. The homeowner's movies are brought to life with extraordinary, cinematic detail as a result of the projector's advanced laser light source and the same 4K SXRD panel technology found in Sony's professional cinema projectors. Perfect in this dark and compact cinema room, the highly efficient laser light source delivers consistent image brightness and vibrant images, providing 2,000 lumens for high brightness and HDR performance.
When the homeowner is watching sport or fast-moving action scenes, 4K Motionflow reduces blur and maintains brightness, so none of the quality is lost. The image is brought to life with TRILUMINOS colour, providing rich, inky blacks and more tones and textures than standard projectors, whilst Exclusive Reality Creation technology analyses and radically enhances Full HD content to deliver a better experience than the homeowner's previous home cinema set-up. At the same time, the compact, quiet and minimalist design fits nicely and unobtrusively into the sleek, contemporary room. The result is precise, immersive colours, exceptional image quality and an unforgettable experience – perfect for adrenaline-fuelled action movies, superhero blockbusters and, of course, epic space operas. the projector also supports IMAX® Enhanced content.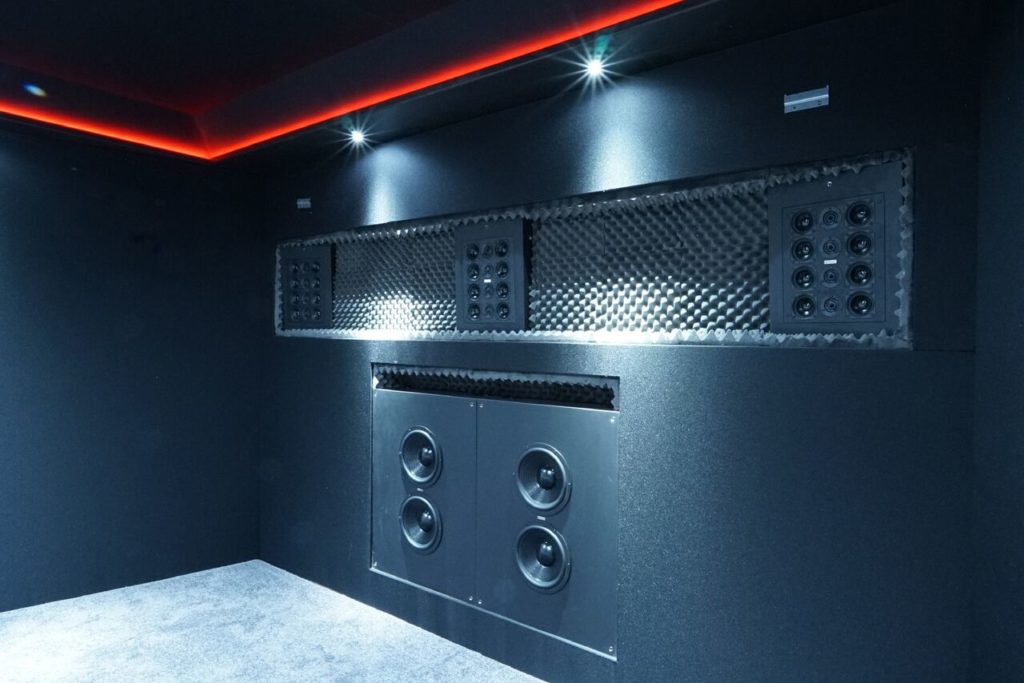 The Sony projector was integrated into a wider technology solution throughout the room, which included Marantz amplification, also supplied by us, as well as an upgraded Trinnov processor, a Kaleidescape movie server and control from Control4. Audio is provided by Artcoustic speakers in a 9.2.6 configuration. Meanwhile, the homeowner's existing double chaise longue chair provides the front row seating, whilst four luxury cinema chairs were added towards the rear of the cinema for maximum comfort and style. The imaginative lighting in the room is a Star Wars-style showstopper. Using 2,500 LED lights, Bespoke has created a cutting-edge display that imitates the lighting of a light sabre complete with audio sound effects, when activated.
Together, AWE, Sony and Bespoke Home Cinemas have created a peerless, state-of-the-art home cinema, with a premium Sony projector at its heart that brings this family of film buffs right to the heart of the action.
Please visit www.awe-europe.com, www.pro.sony and www.bespokehomecinemas.co.uk for more information.
More from Case Studies
---
For over 30 years, AWE customer IDES has been a leading provider of professionally installed home automation in Scotland. Based …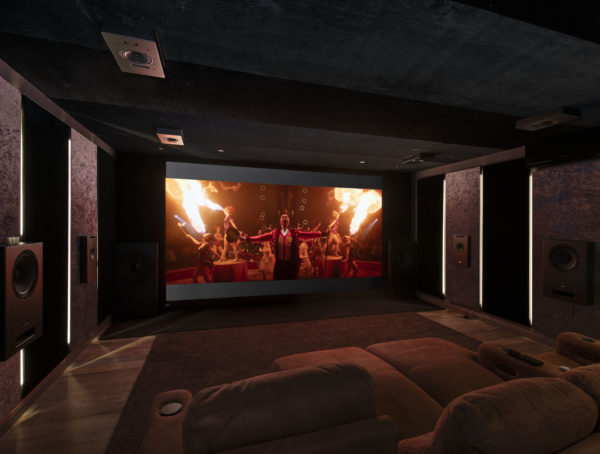 401
When a movie connoisseur approached integrator The Sound Counsel to upgrade his self-built dedicated home cinema, Nick Wearmouth – Director …
Photo Gallery Situated in the heart of Borough and just minutes from the bustling South Bank, Brigade Court is a new …
Editor Picks
---