Photo Gallery
AWE EXPO 2019, Part 2 – Audio, Control & Accessories
By Sean Hannam
In this second part of my AWE Expo Review, I turn my attention to the non-visual elements of the AWE Smart Apartment, such as audio, control and accessories.
The Study
In the updated Study area of the Show Apartment, KEF's compact award-winning LSX wireless speakers combined great sound with good looks – the miniature models are clad in a choice of coloured industrial fabric finishes by Danish textile design company, Kvadrat.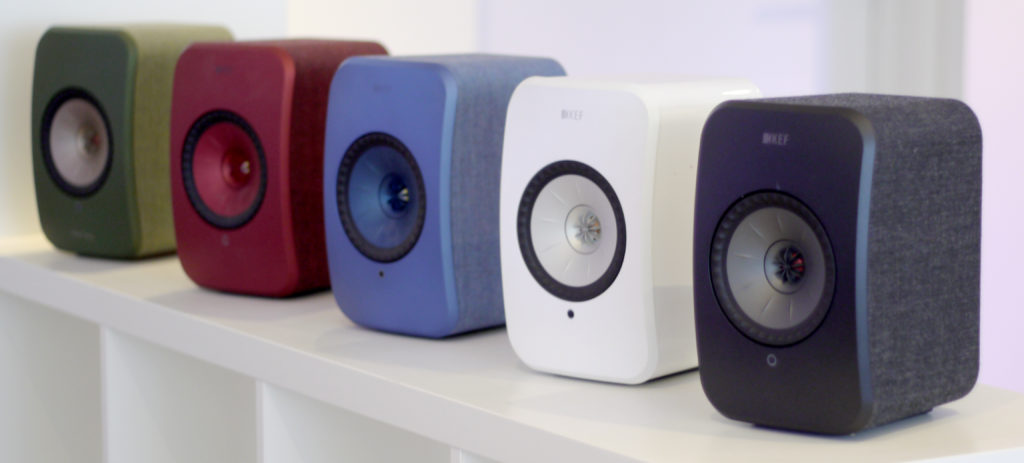 "Our relationship with AWE started with custom install speaker solutions, but now AWE has access to pretty much all of KEF's product portfolio," said Ron Locke, KEF's Retailer Support Executive.
He added: "The cool thing about the LSX is that it's a great little bolt-on to a whole-house solution – it can sit wirelessly on the network and give you the ability to access all your music. Its bigger brother is the award-winning LS50 Wireless system – the LSX is half the size and half the price at £1,000 but has the same connectivity and comes in funky colours – it's a very playful product."
Sound United Hallway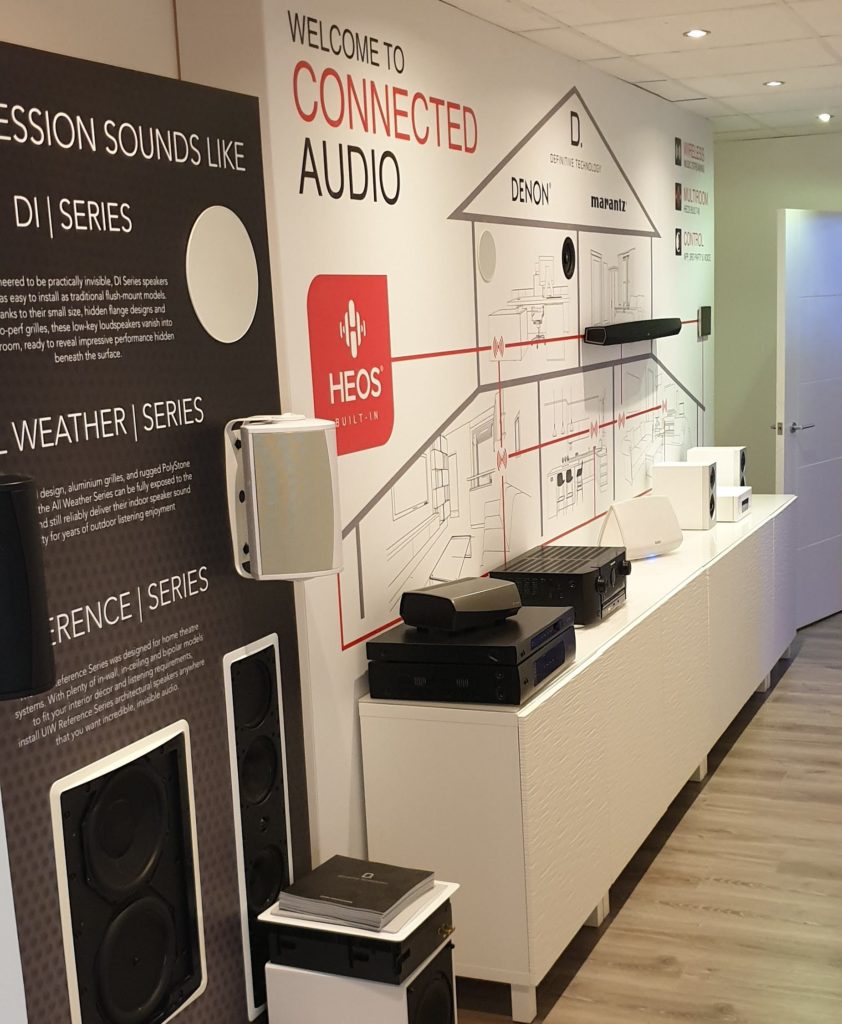 Also on the audio front, Sound United demonstrated the multi-room capabilities of its HEOS platform in an impressive graphic representation of a house. HEOS is a key ingredient within a wide range of Denon and Marantz products. The new Denon Soundbars were being shown and look to be a strong solution alongside the wide range of AVR's and systems.
AWE's UK Exclusive SR-5014 AVR was on display, alongside the new Marantz Melody X M-CR612 hi-fi system. With HEOS, DAB and a conventional CD tray this is a perfect system for those extra rooms where a hands-on system is desired.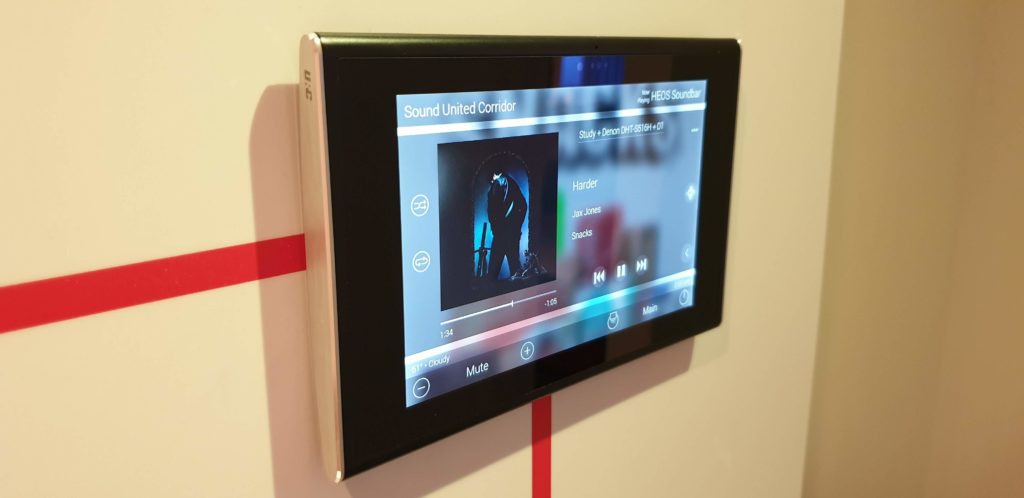 AWE also showed its UK exclusive Drive and Superlink professional HEOS models and the complete multi-room audio packages offered with Definitive Technology DI Series architectural speakers and Kinetik Fire Hoods & Cables. Demonstrations were from both the native HEOS app, but also from the sleek URC TDC-7100 touch panel, which was showing URC's fully featured integration module.
Product Gallery
In fact, integral to the whole Show Apartment experience is URC Total Control 2.0, which controls all the technologies. The system has had huge investment over the past couple of years and the interest from integrators keen to differentiate from the masses was obvious.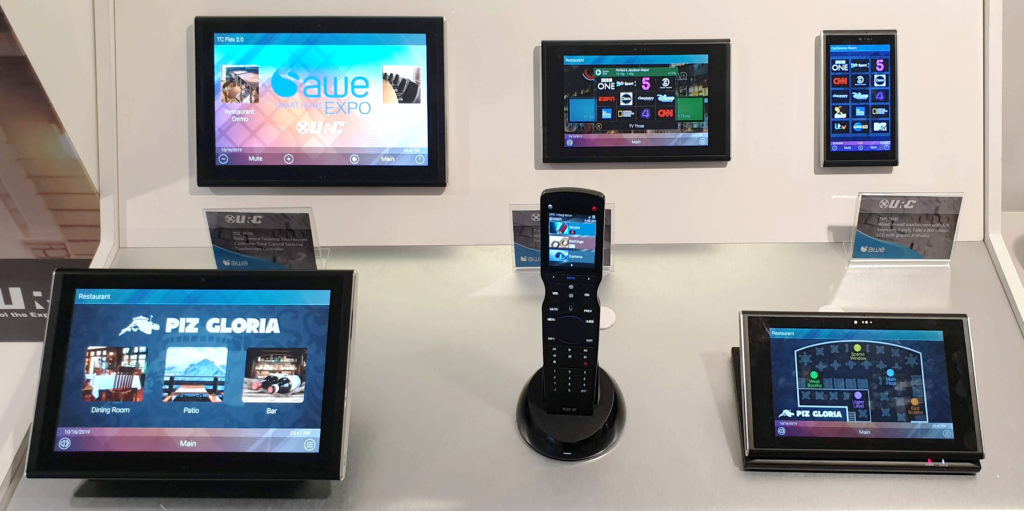 New additions shown included the forthcoming TRC-1480 hand-held remote control with Alexa voice control, Siri for Apple TV and touchscreen. This remote has recently been called "the best hand-held remote control ever" by one US journalist, who saw it launched at CEDIA Expo in September. Also shown was the recently launched MRX-30 system controller, which runs the entire HQ building, as well as new attractive, customisable graphical user interfaces across the numerous touch panels and controls.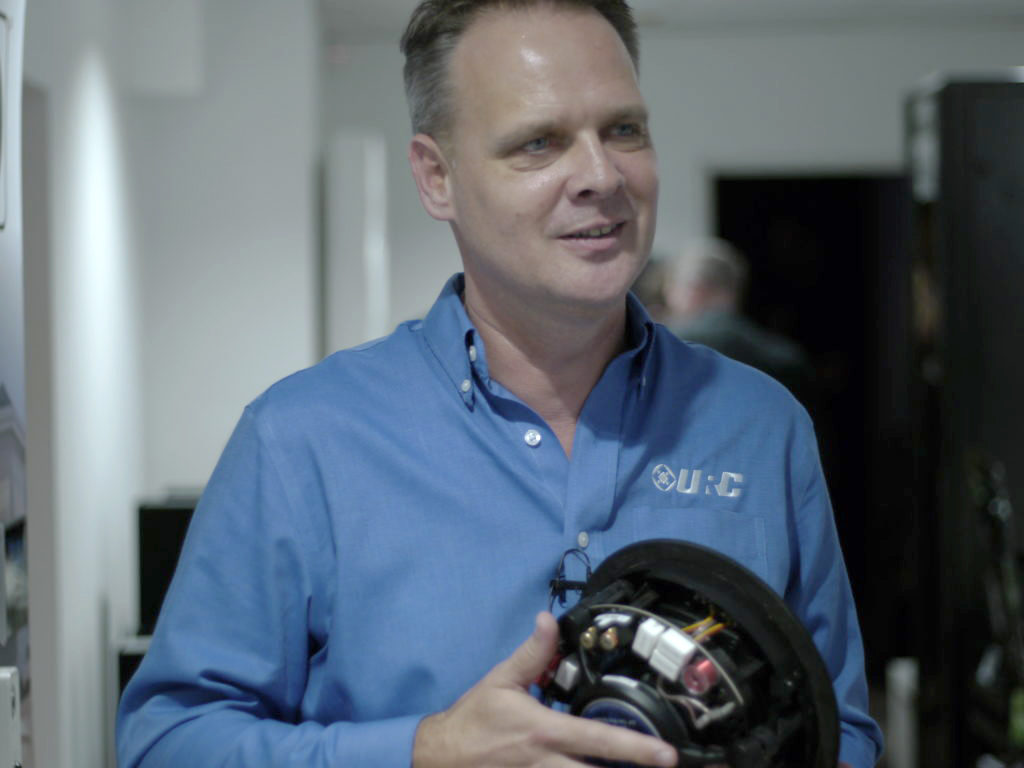 Cees van Wendel de Joode, who was representing URC at the Expo said: "We have many things we want to show to dealers – we're definitely a brand that's on the move and AWE Expo is a great place to show dealers all the developments first hand."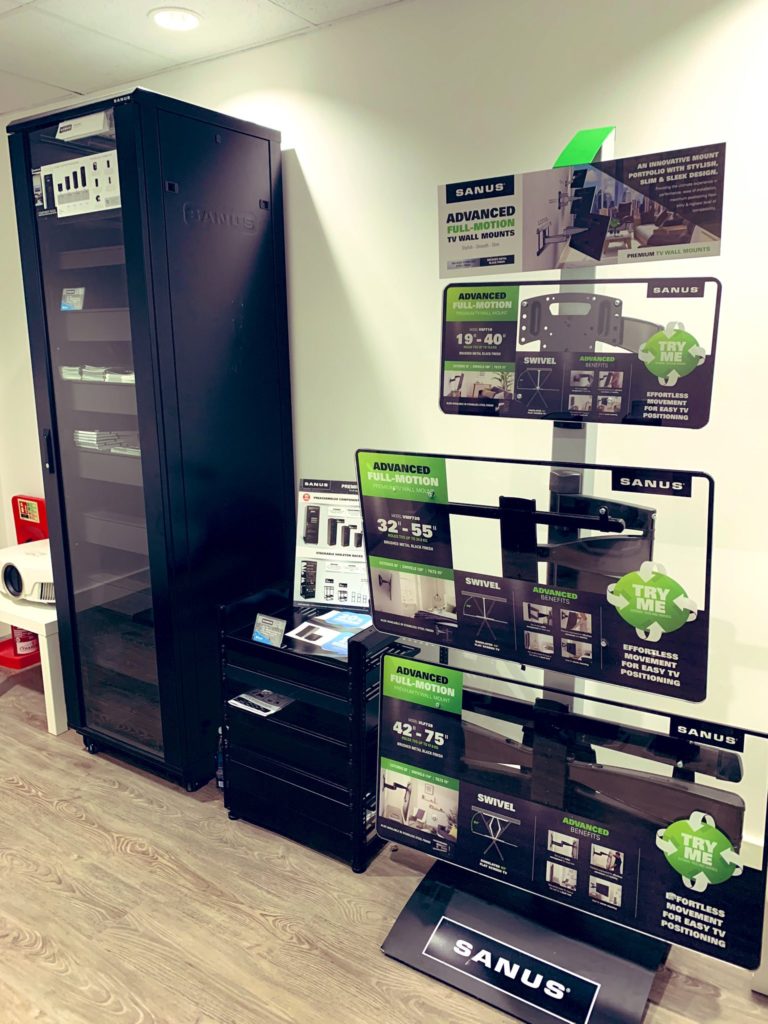 The latest brackets & rack cabinet solutions from Sanus completed this area. A big advantage of the Sanus Component Series 19″ racks is that they come pre-assembled and fitted with blanking panels and vented shelves, which include back-stops to ensure AV equipment does not move during use. Quick-release back and side panels allow complete and total access to components and wiring. The introduction of the Sanus Advanced Full-Motion TV Mounts, the first of their kind, these new TV mounts unite high-end performance with high-end design. The result is a next-generation mount that thoughtfully incorporates the TV into the home in a way that is both functionally and aesthetically modern.
Main Area
Also on the move – quite literally – was SilentGliss's new smart, motorised curtain track and roller blind system, which comes with a nationwide onsite survey, design, installation and support service.

SilentGliss is a leading supplier of premium interior window treatments – automated window shading is a big opportunity for integrators – and, in the Show Apartment, the company was demonstrating a new Gateway control system, which provides a simpler and more seamless way of integrating SilentGliss, as was shown with URC.
Read part three of my AWE Expo review, focussing on the latest television updates.
More from Control & Automation
---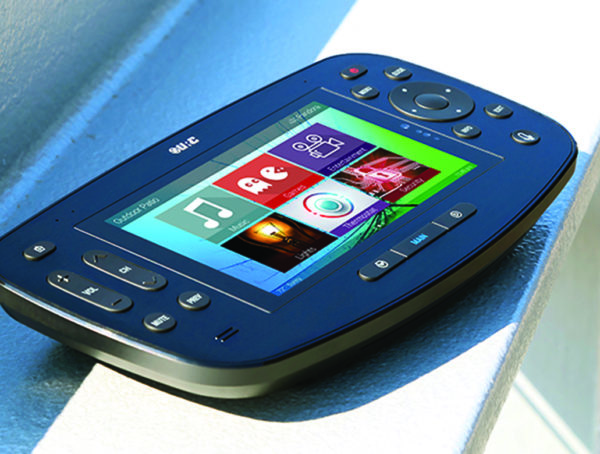 329
URC's latest offering, the TDC-5100, combines their legacy of handheld user interfaces with cutting-edge features, designed to enhance the end-user …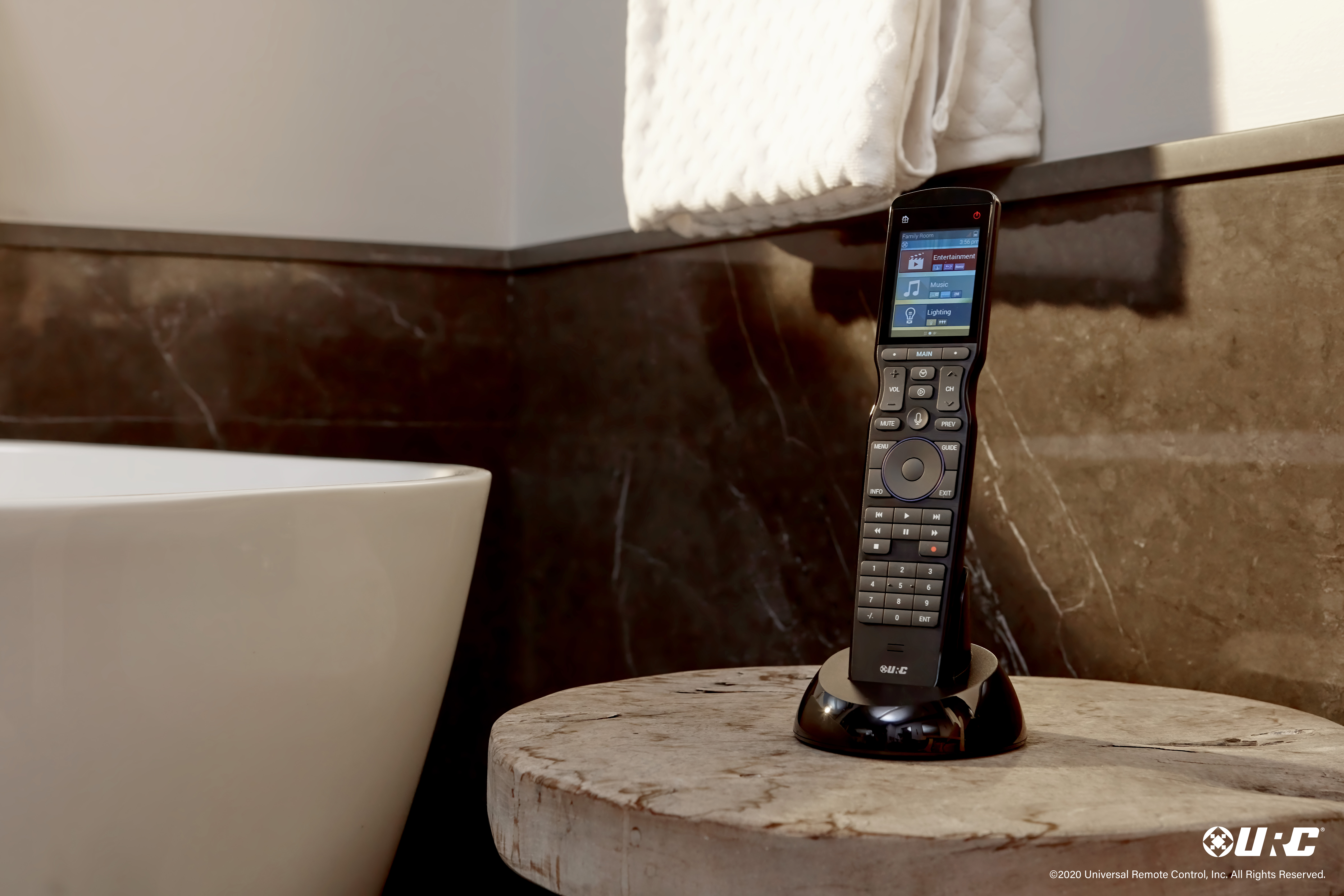 711
AWE's Managing Director, Stuart Tickle, was recently asked to provide his thoughts for a special report on Connected Living in …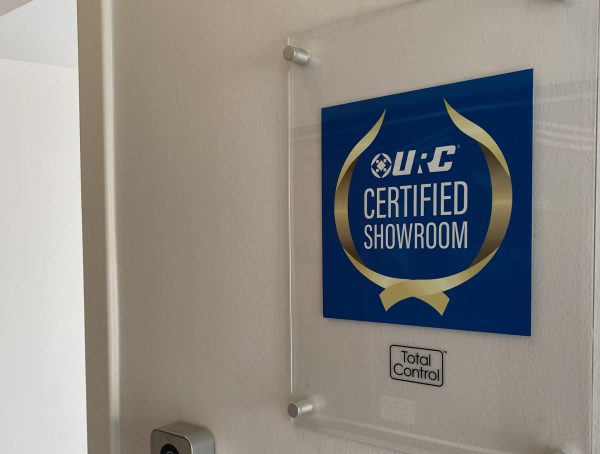 996
We're excited to share the news that AWE customer IDES is the first URC Showroom outside of the USA to …
Editor Picks
---