URC's latest offering, the TDC-5100, combines their legacy of handheld user interfaces with cutting-edge features, designed to enhance the end-user experience.
The TDC-5100, now in stock at AWE, is a premium handheld controller with a sleek design, featuring a touch screen and hard buttons for ease of use. The hard buttons allow control without needing to look at the screen. The 5-inch colour LCD screen provides high-resolution graphics. It's equipped with fast processing for quick response to touch or voice commands and integrates with Amazon Alexa and Siri for Apple TV through its built-in mic and speaker. The device includes proximity, ambient light, and pickup sensors to enhance the user experience. It's compatible with all current URC Total Control integrations, making it capable of controlling entire residential or commercial URC systems.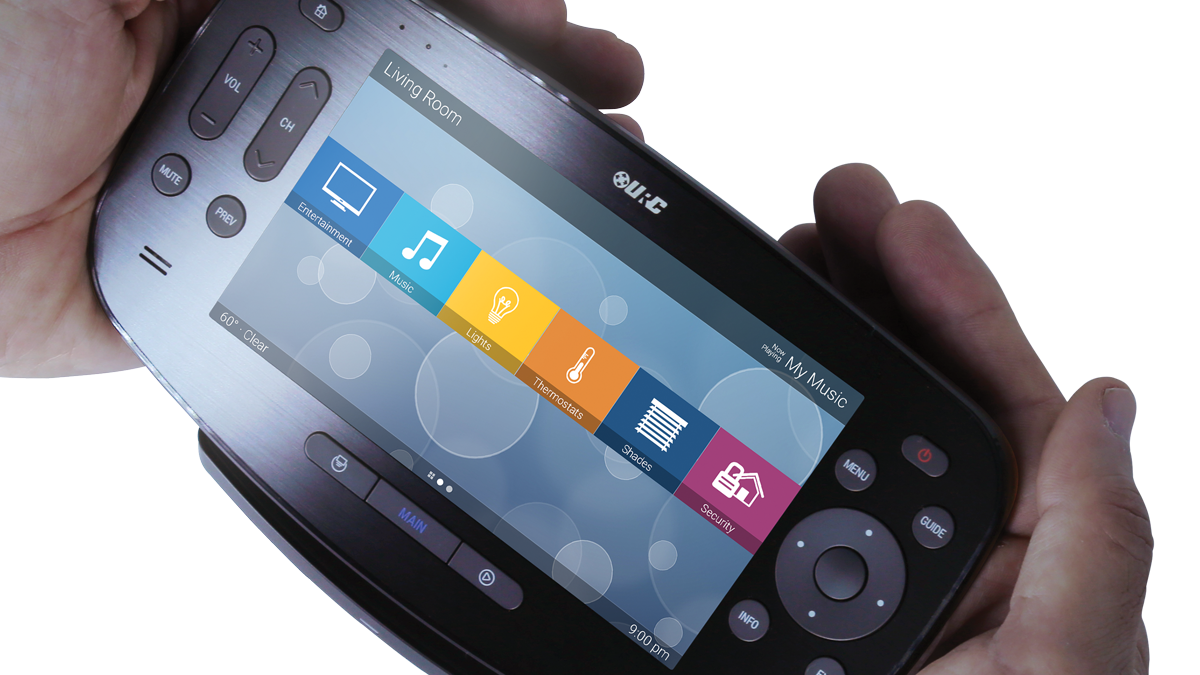 Inspired Design: A Perfect Balance of Form and Function
Extensive research has gone into creating a device that offers easy operation, the right-sized touch screen, and a well-designed arrangement of physical keys. The TDC-5100 boasts a comfortable grip that fits naturally in your hands, with a thin profile that adds to its overall appeal.
Advanced User Experience: Seamless Control at Your Fingertips
Voice control capabilities and simple one-touch operation allow users to engage effortlessly with their home entertainment systems. The vibrant screen and large icons make navigation intuitive, while extensive customisation options provide users with the ability to personalise their experience.
Ease of Use: Intuitive Functionality for All
The TDC-5100 strikes the perfect balance by offering hard buttons for the most used functions, such as volume and channel controls. Along with convenient touch screen icons for the remaining commands. What's more, both the hard buttons and touch screen remain active when placed in the convenient charging base, ensuring uninterrupted usability.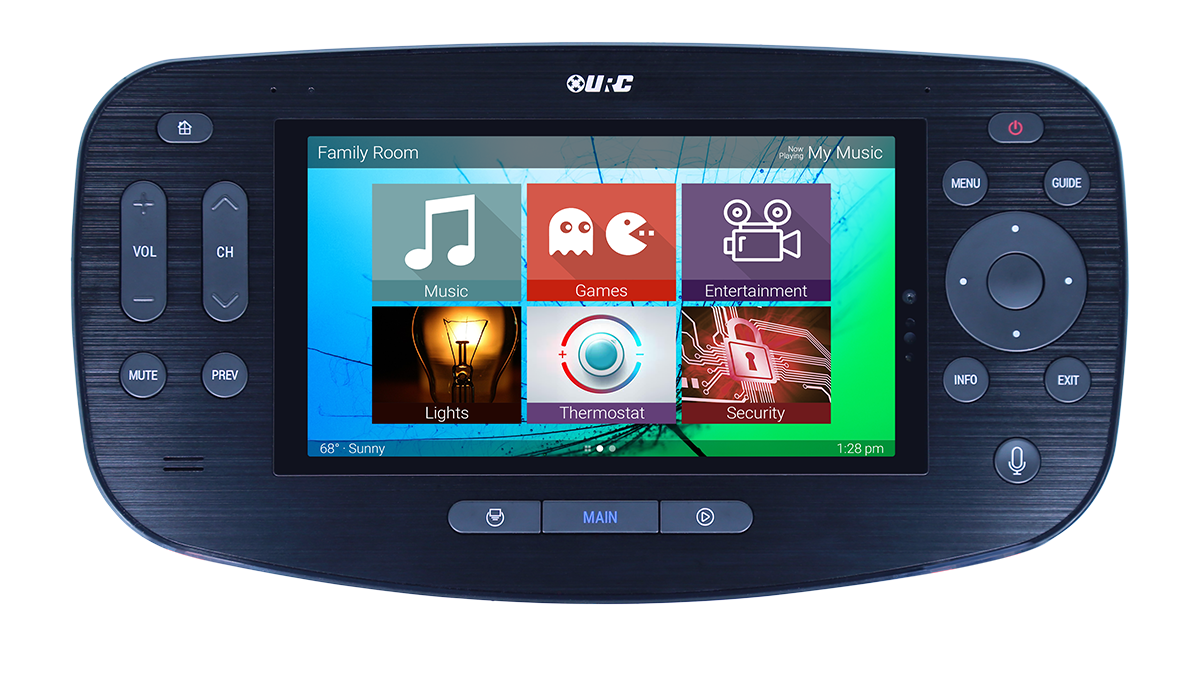 Power of Voice Control: Effortless Communication and Integration
With built-in microphones and speakers, the TDC-5100 allows users to communicate seamlessly using voice commands. Whether it's through Amazon Alexa or Apple TV, the device responds promptly and accurately.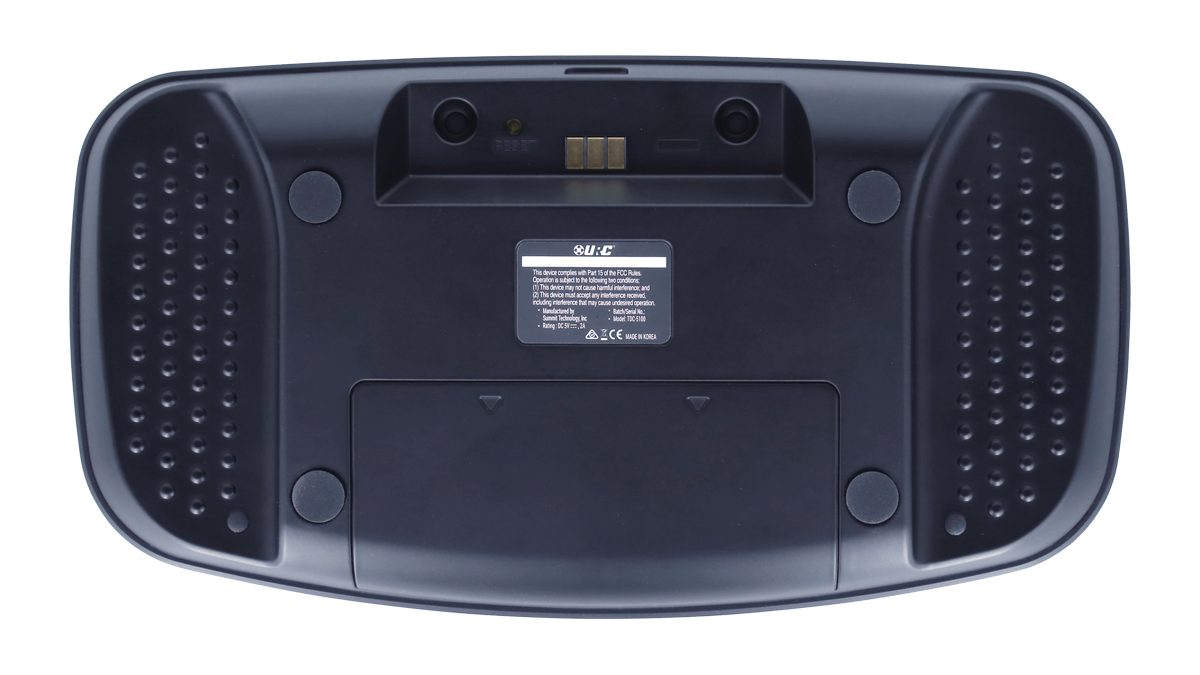 Complete, Easy-to-Program Dealer Solutions: Streamlined Installation and Configuration
URC has always been committed to providing dealers with intuitive solutions, and the TDC-5100 is no exception. Installation is made easy with the inclusion of 2.4 and 5 GHz Quick Connect Wi-Fi, while programming is fast and efficient thanks to the URC Accelerator software. This ensures that dealers can deliver a hassle-free experience to their customers while maximizing their own efficiency.
More from Control & Automation
---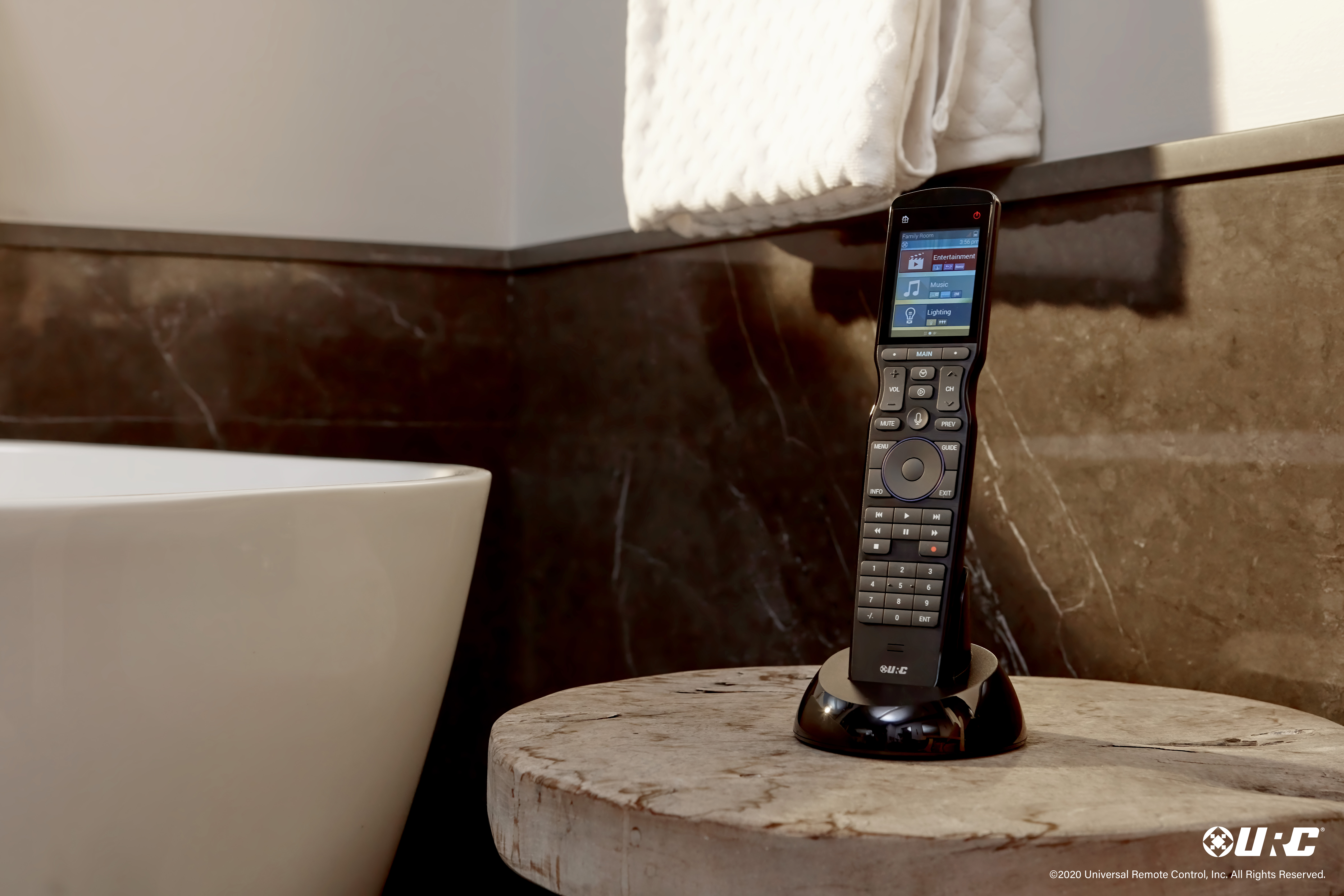 712
AWE's Managing Director, Stuart Tickle, was recently asked to provide his thoughts for a special report on Connected Living in …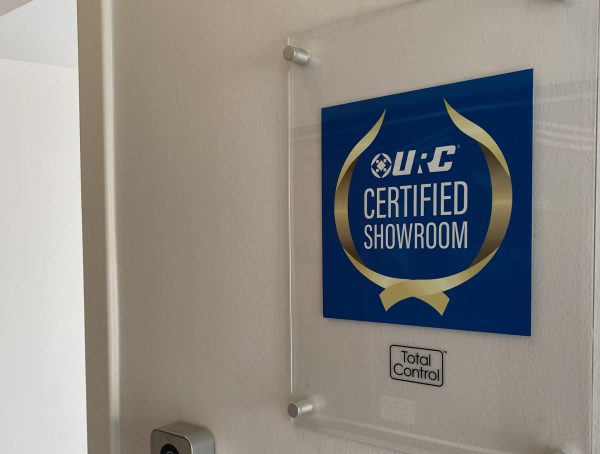 996
We're excited to share the news that AWE customer IDES is the first URC Showroom outside of the USA to …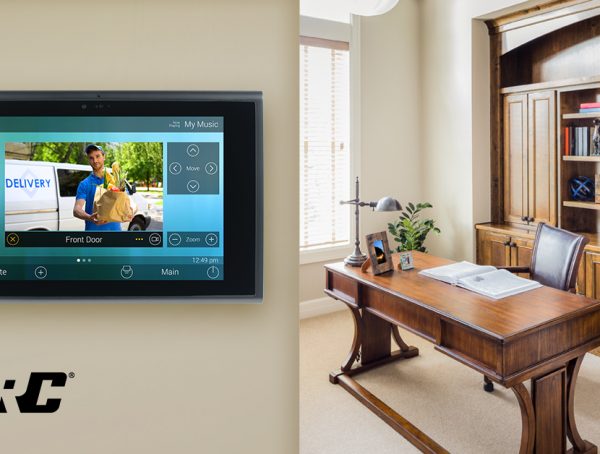 1.0K
Mal Fisher, CTO at AWE examines how the smart home has evolved towards the mainstream. Home automation is no longer …
Editor Picks
---