The highly flexible distributed audio solution from URC has been a staple part of the offering for any Total Control dealer over the last couple of years. Whether it's been providing high-resolution audio around a home, bringing a magical feeling to a garden, or pumping audio into a noisy bar, AWE's customers have been able to cover every option for their clients.
Now, with the release of HDA Connect, URC's configuration software for the HDA (High-Definition Audio) products, as well as a dedicated API, it's not just Total Control dealers that can take advantage of the range. Other control systems can benefit from enhanced resolution and functionality by including HDA as the audio backbone of their installations.
First on the bandwagon is Control4, as the team from Chowmain Software and Apps in Australia released their driver in time for CEDIA's Expo in Denver earlier this month.
What is HDA?
URC's HDA (High-Definition Audio) delivers a high-fidelity audio solution with built-in DSP, ducking/paging features, uncompromising quality, and studio sound for residential and commercial environments.
The URC HDA system allows any input on any HDA device to be streamed to any output of any HDA device. This makes distribution of audio around the home easy to install and seamless to use, while maintaining audio fidelity through its ICE power amplifiers.

High-resolution audio is distributed over the IP network and, using the AVB protocol, it guarantees audio synchronisation with a latency of under 2 milliseconds.
Whether the HDA hardware is centralised in a rack, spread out over the property, mounted in ceiling voids or hidden behind TVs, there's a method by which HDA can help. Need 70v audio? There's an HDA-1600 for that. There's a secondary building with only Cat cable run to it? Send your audio over the network. There's an AVR away from the rack that needs to be part of the multiroom system? Exactly what the HDA-I/O is made for.

What is HDA Connect?
If you're a regular Total Control dealer, you'll be well versed in installing the HDA products within the Accelerator 3 software. HDA Connect lets approved dealers set up the range to the exact specification required. There are sections for room and network configuration, but most time will be spent tuning the audio, and there are plenty of ways to do so. Room EQ offers simple treble or bass boosts, but can also provide a 5-band parametric window for precise calibration. There are high / low pass filters in every unit, and options for tone shaping. And if you need to hear the results, you can connect live and tweak the settings while you listen to your reference material.
What is Chowmain?
The team at Chowmain Software and Apps in Australia are well known for creating drivers, modules, apps and plug-ins for automation systems across the world. Led by Alan Chow and Richard Mullins, they were quick to recognise the potential that HDA can offer to other control systems, and armed with the new API, they set to work.
The result was a Control4 driver that opened up bi-directional IP control for all the HDA hardware. With a plethora of commands in driver programming, and events for every audio sensor, setting up a full 24 x 24 matrixed system becomes simple in Composer Pro.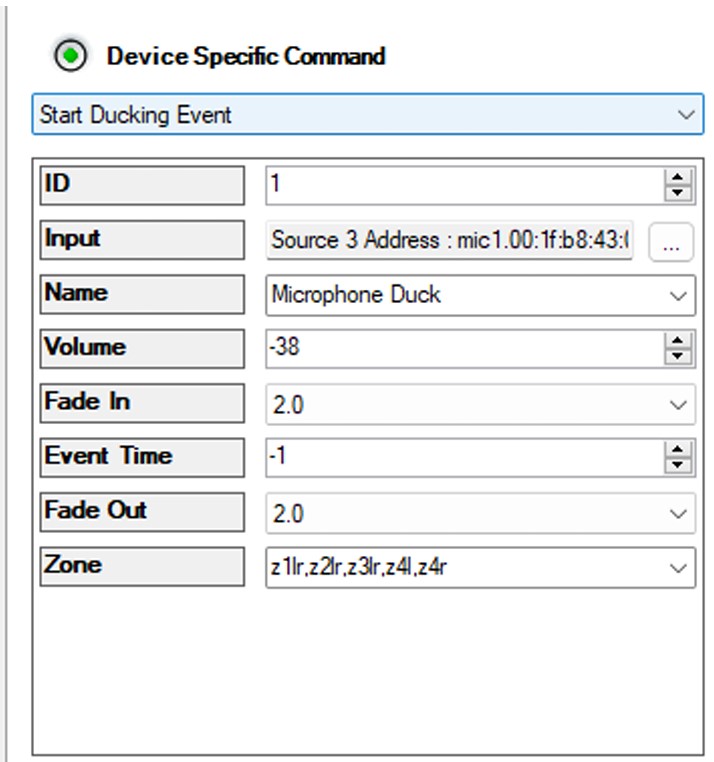 What's the offer?
To celebrate the new driver, AWE is offering to supply Chowmain's Control4 driver for free for any site installed in 2023. Contact AWE's sales department for more information.
What training can I do?
If you're keen to find out more about URC's HDA platform, AWE is running a series of free 1-hour remote sessions for registered trade customers. Spaces on each session are limited to encourage interaction, so reserve your spot at AWE's Smart Home Academy website, or contact AWE for further details.
More from Control & Automation
---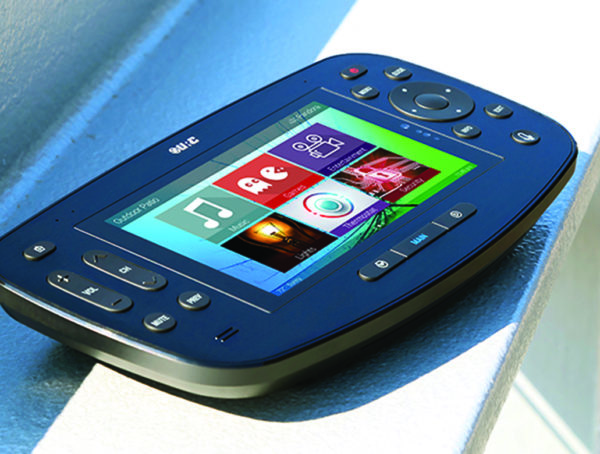 524
URC's latest offering, the TDC-5100, combines their legacy of handheld user interfaces with cutting-edge features, designed to enhance the end-user …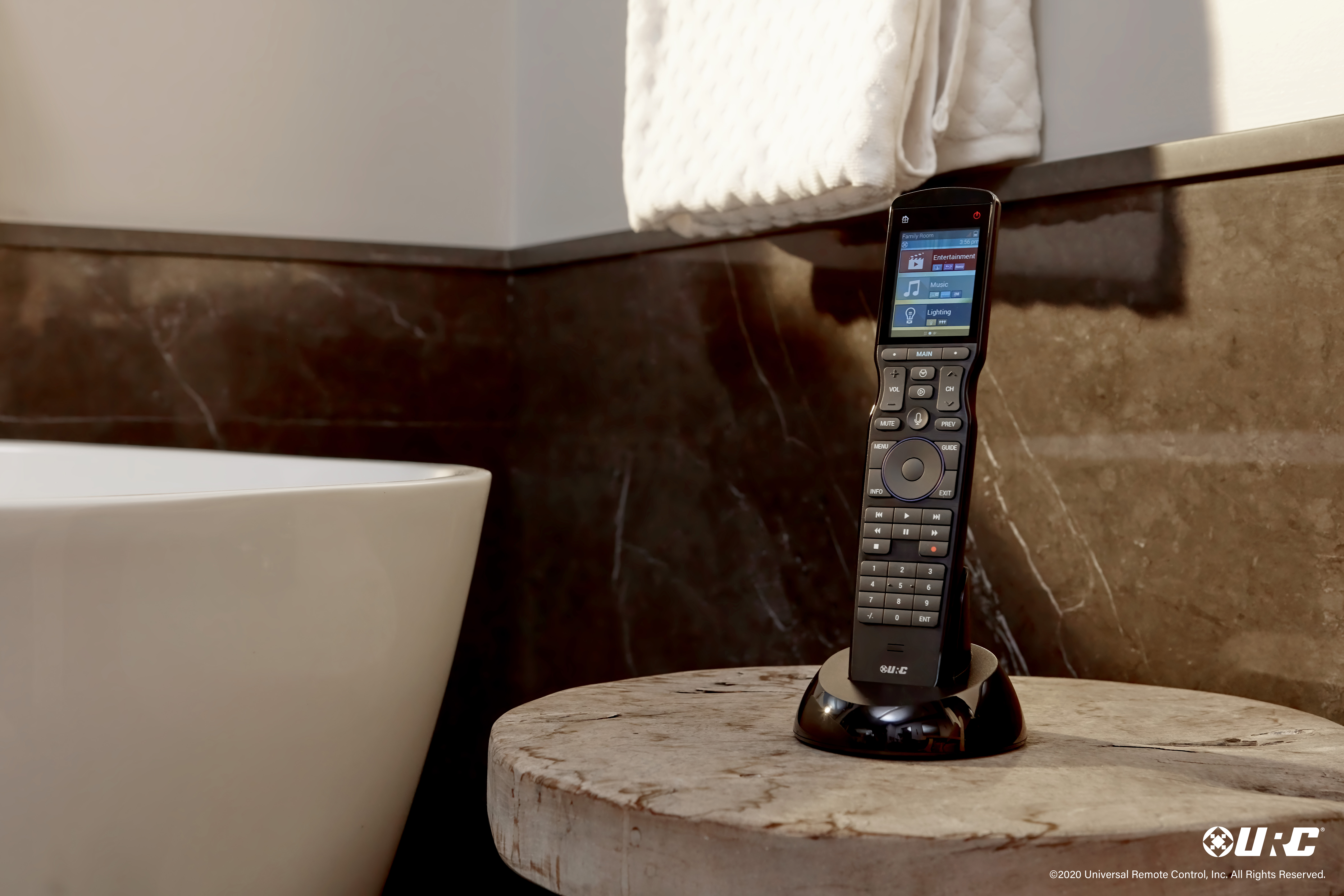 858
AWE's Managing Director, Stuart Tickle, was recently asked to provide his thoughts for a special report on Connected Living in …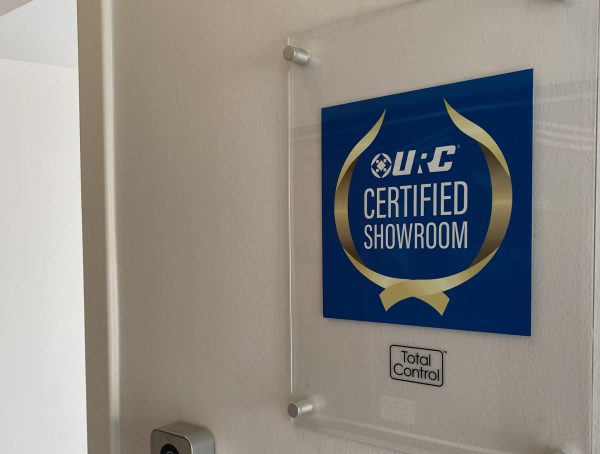 1.1K
We're excited to share the news that AWE customer IDES is the first URC Showroom outside of the USA to …
Editor Picks
---