Paul Wilson, Product Manager, and Chris Sullivan, Account Manager from the Professional Displays division of Epson, examine the latest trends having an impact on the market and what makes the Pro Home Cinema Projectors stand out from the competition.
Lockdown has taken out a degree of the usual seasonality from the home cinema and media room business. People are spending more time in their own homes, looking at how they can improve life and the entertainment experience has been a big part of that.
Big movie releases have been coming direct to home and live sport can only be enjoyed at home. On top of that, consumers have been able to access a huge amount of content from multiple streaming platforms. With people working from home so much, it's also important to have the time and the space where you can switch off and relax.
The result is a huge spike in home cinema projector sales.
Installation flexibility has been one of the main reasons for Epson success. It's not always just about having a dedicated home cinema room or even a media room. Projectors are being fitted in many more family friendly environments, more multi-functional multi-use spaces, than they were before.
The Epson product range has helped integrators meet this demand during the past year and will continue to evolve and improve in the future.

Pro Home Cinema Projectors
The award-winning Pro Home Cinema TW-9400 and TW-9400W 4K Eshift Projectors include all the features expected for a professional installation, including a wide lens shift range, fully powered optics, ISF calibration and full HDR compatibility. These have been incredibly popular in custom installation. They also include Epson's 3LCD technology using three individual LCD chips to simultaneously project red, green, and blue light and eliminate the rainbow effect that happens with 1-LCD chip technology as well as high brightness and deep black levels. TW-9400W is also supplied in white with a wireless HDMI source connection which makes it perfect for living room and media room type set ups.
Key Features
PRO-UHD 4K enhancement technology
High dynamic range support
1,200,000:1 contrast ratio
High white and Colour Light Output of 2,600 lumens
Motorised focus, zoom and lens shift
Very few brands can touch the range of lens shift in Epson projectors which helps integrators get the picture precisely where they want it to be. When integrators need to be flexible in installation, then, Epson has the answers. During lockdown, the brand's projectors have been installed in swimming pool areas, golf simulators and garden cinemas as well as in traditional home cinemas and media rooms.
All AWE accredited Pro Home Cinema dealers receive direct support from Epson and home cinema projector technology training is available in the AWE Smart Home Academy.
More from Epson
---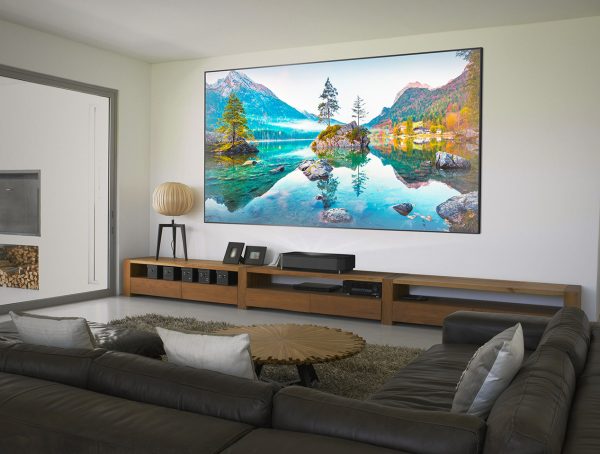 926
Epson's brand-new projectors are ideal for film enthusiasts, sports fans and gamers looking for an immersive big screen experience without …
Steve May reports on the recent AWE Expo, back and better than ever after a pandemic enforced hiatus… Wow! AWE certainly …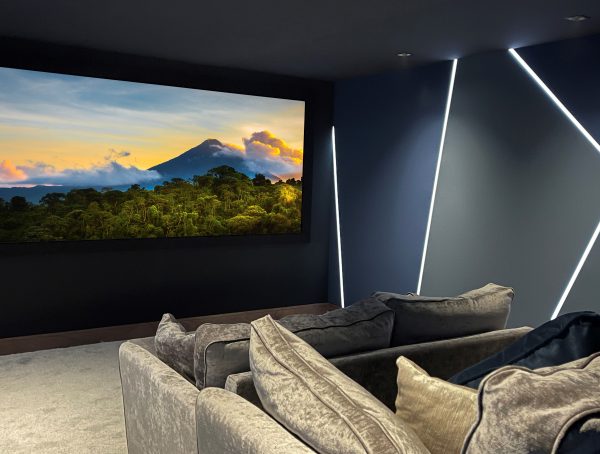 1.2K
Our new Performance Cinema, based at AWE HQ in Epsom, sets some seriously high standards for a £25k home cinema …
Editor Picks
---