CASE STUDY: An affordable retro-fit video entry solution in Central London
Dealer: SMC
Product: Ring Video Doorbell Elite X
A new SMC customer wanted a simple, modern solution for their home in Belgravia, without needing any new infrastructure.
The house was refurbished on a lightning-fast turnaround, and the 20-year-old Crestron system was removed in favour of a more-easily understandable Sonos, Apple-TV based installation, which they were familiar with from homes overseas.
Often travelling, or working late, the owner kept missing Amazon and other deliveries and requested an easy-to-use answer to avoid this frustration.
SMC recommended a Ring X Line video doorbell, which would work on the existing wiring, and allowed the homeowner, and their housekeeper, to communicate easily with any visitors and delivery companies.
An X Line Elite doorbell was seIected, which enabled an interior-designer friendly, completely flush installation, with a high-quality brass faceplate, to match the surrounding door furniture.
The images are relayed to the client's smartphone, the new Sony Android TVs (using the Alexa app) and to an Amazon Echo Show in the housekeeper's apartment.
One benefit of the X Line product is that the product subscription is included, meaning no ongoing costs – the device, lifetime Ring Protect subscription, and extended 4-year limited warranty are all included in the one-off price.
About Ring X Line:
For more information, and to become an accredited X Line dealer, or to find an X Line dealer, visit: connect.awe-europe.com/xline
About SMC:
SMC is a London-based systems integrator, offering beautiful, simple and reliable integrated technology solutions and 24/7 support for residential and other customers. This ISO and NSI accredited company has around 70 staff, including an architect, designers, programmers, sales consultants, project managers, security specialists and installation technicians.
More from Case Studies
---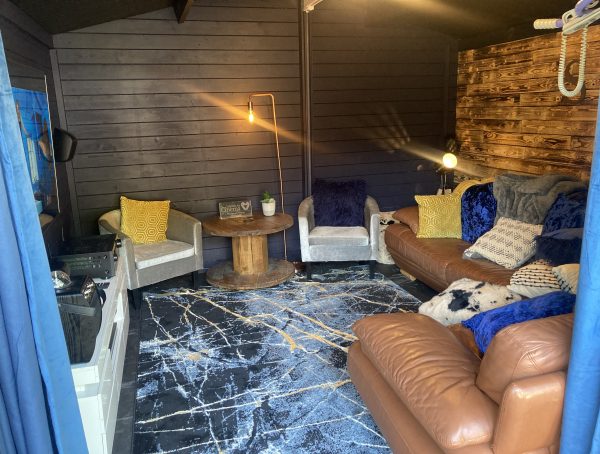 318
As proud supporters of Together For Cinema (T4C), a wonderful charity that works with the AV industry to install cinema …
Photo Gallery Sometimes a project comes along that is just so cool, so unique, it captures the imagination and reminds us …
For one fun-loving couple in Maidstone, creating the entertainment space of their dreams was made simple thanks to integrator DPP …
Editor Picks
---