Photo Gallery
On Wednesday 17th and Thursday 18th July, we invited dealers to our event at Sony Professional Solutions Europe HQ in Basingstoke to learn more about the market-leading Sony Home Cinema Projector range.
Held in Sony's 4K digital cinema, attendees were introduced to Sony's lens to living room story.
So, what is the story behind this mantra?
From the camera lens, through the editing process, to the products used to display the image – the result can look and feel very different depending on the technology used through the process.
Thanks to its legacy in cinematography and film production, Sony ensures the best possible movie-watching experience completely true to the director's intentions. This know-how is passed through the company's different divisions, right down to the unique cinema experience in your living room.
Aside from projectors, Sony Blu-ray Disc™ Players are able to recreate accurate details, whilst Sony's latest range of TV screens are designed to immerse the viewer in true 4K content, bringing you right into the heart of the action.
Take a look at the videos to hear what attendees thought of the lens to living room story…
Kevin Majmudar from Setek talks about the Sony lens to living room story and the partnership between AWE and Sony.
Graham Russell from Aurac Sound + Vision discusses what he likes about the Sony projector range.

Michael Blake of Bespoke Installations SW Ltd explains why he likes the simplified laser engine that Sony is using in the new models and why quality beats cost.

The AWE Experience
At AWE HQ in Epsom, we're giving integrators the opportunity to see and experience Sony projectors within a home cinema environment. The facility is available for integrators to use both for their own staff, as well as for their clients.
More from Event Videos
---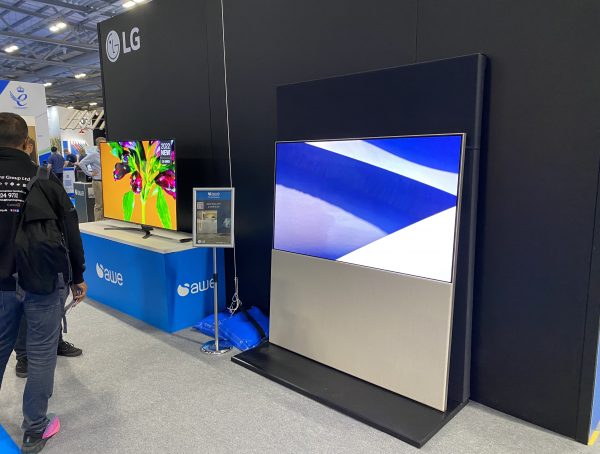 1.2K
Introducing the new LG Objet Collection – Easel 65-inch 4K OLED TV with opulence, style and importantly, substance. Exclusively available …
AWE reopened its show apartment for client demo's in line with non-essential retailers reopening. Having put a host of …
Gabriel Cosgrave from Xperi corporation provides us with a quick overview of IMAX Enhanced. IMAX Enhanced, a partnership between IMAX Corporation …
Editor Picks
---