By Stuart Tickle, MD of AWE Europe
Following a level of pre-event planning, I was ready to get my virtual CES experience started and was energised for day one. Having already done most of a normal days work, continuing my in-person CES charade, at 4pm (8am PST) I had a banana, pastry and coffee whilst walking around my lounge on the way to my laptop and logged in to the show.
LG
Looking at my shortlist of CES exhibitors, my first 'visit' on day one was LG and having clicked on the exhibitor, I was presented with options to watch various VOD, download releases or message contacts. The Virtual Booth link caught my eye and on clicking it, I was redirected to a micro-site. The server buffering queue to get into the virtual booth built some anticipation to what I have to say was a very impressive, animated entrance – similar to the real booth – with options presented.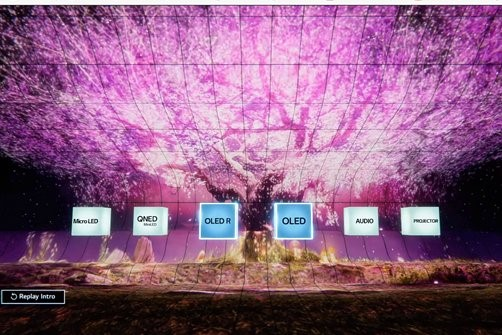 What followed was an excellent walk-through experience. Think first person gameplay without the weapons. I found it interesting that the LG video presentations provided headline details of the 2021 product line-up, whereas the virtual booth was very much the future products showcase. At the live show, people are standing next to every product, so you can get immediate answers to many questions, whereas at the virtual event, you get headlines and then have to go and find out more information for yourself.
The future LG products at CES include a transparent OLED Smart Bed TV. The display pops out of base that contains speakers. First, a low slim info display rising up to be a full transparent display, then a black background rises behind to make it a normal TV.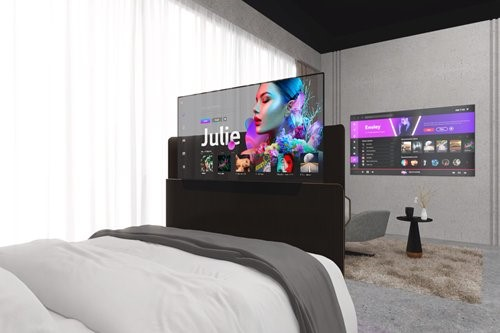 Another future LG product 'on display' was a Rail & Pivot TV, which slides out on the rail from hiding in landscape as a TV, then pivots to portrait depending upon the content. No details on if this is actually a planned product, but I suspect it is a CES2021 show concept only.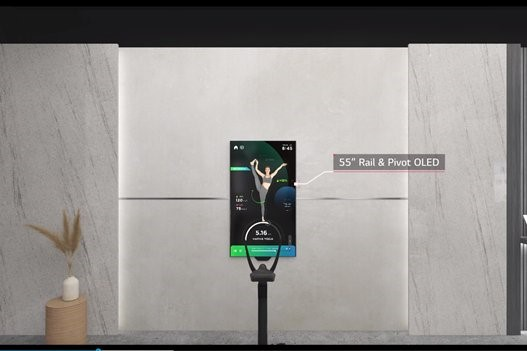 A 48″ bendable LG OLED TV is also a future concept for CES2021 as far as I know, but like the Bed TV, is very saleable in my opinion. Use for this would be a second room where it would be used as a TV (flat) and gaming monitor (curved). You just need to find somewhere to put that gaming rig…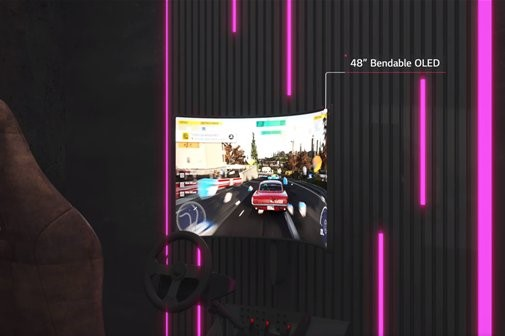 On a more current note, the LG 2021 TV's will feature massive improvements with OLED Evo being the next gen. Higher brightness, Alpha 9 Gen 4 processor with powerful AI up-scaling, object-based processing and genre/lighting condition settings were all announced CES.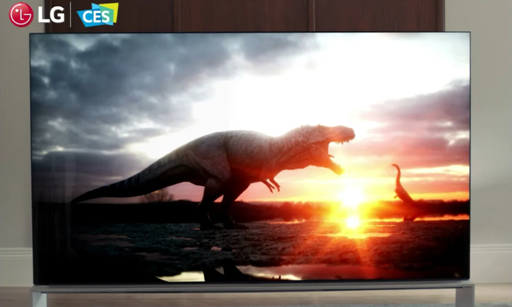 SONY
Next up for my visit to CES was Sony. There was no fancy virtual booth, but there was some great sizzle reel content and what struck me straight away is that this is more than a consumer electronics company. In their words, this is a company for creators, enthusiasts and citizens.
With very little marketing waffle, Sony got straight to the point. There were great videos capturing the Lens to Living Room concept, with a clear link between content creation (Studios/Cameras) and their latest enabling tech (Micro LED/Drone) through to BRAVIA TVs. What other company does all that?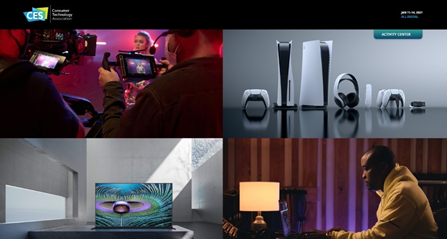 For the 2021 Sony TVs, XR relates to the brand-new powerful processor within called…XR. It cross-analyses multiple picture elements combined with focal points, recreating human perspective, making these the "World's first TV with cognitive Intelligence".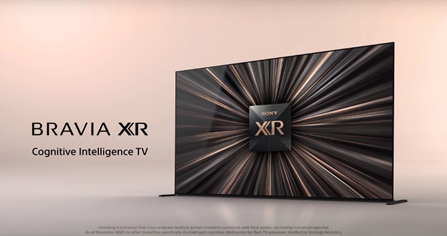 Humans focus on other people's faces and eyes, and foreground. The human eye uses different resolutions to focus on different focus points, as does this processor. As TV screens get bigger, we need to focus on particular parts of an image more like real life. That makes sense to me.
But wait…now there is also Sony BRAVIA CORE, an exclusive streaming service to deliver the ultimate video and gaming experiences. Leveraging Sony Pictures, it will deliver the best picture possible, "bringing together the finest of technology and entertainment."
BRAVIA CORE is included on all XR TVs and provides "the best content the studio has to offer from new releases to classics." Lossless UHD quality via Pure Stream gives up to 80Mbps – as good as 4k UHD Blu-ray – and includes over 100 IMAX Enhanced titles.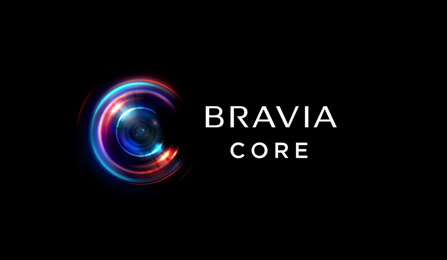 There are five different XR ranges – 3 x LCD and 2 x OLED. The Z9J is 8k FALD, XR 8k upscaling, XR contrast booster, X-wide angle, X-Anti Reflection. The frame acts as speakers, so sound comes from an appropriate part with height tweeters on top!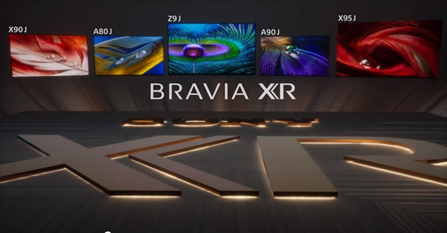 The Sony A90J Master Series 4k OLED has "unprecedented brightness" and is their "best ever OLED TV". HDMI 2.1, 4k 120Hz, VRR, ALLM, XR TRILUMINOS Pro, XR OLED Contrast Pro, Netflix Calibrated, IMAX Enhanced, Dolby Vision and Atmos, Acoustic Audio Surface and more.
The other big Sony CES2021 news is a move to Google TV – "a new entertainment experience designed to help you browse and discover what to watch." It brings together content from live, apps and your subscriptions, organising them just for you – how kind!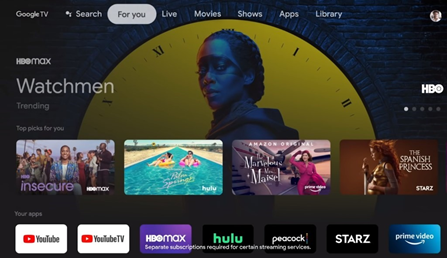 Some other massive news breaking at CES from Sony is the launch of two brand-new Crystal LED solutions. Available via AWE for the residential CI and commercial display market, they use modular panels featuring direct view micro-LED technology…
The new Sony Crystal LED displays are equipped with the "X1 for Crystal LED" high-performance image quality processor. It fully incorporates the LED control technology for Crystal LED and the signal processing technology that is praised in Sony's BRAVIA TV series.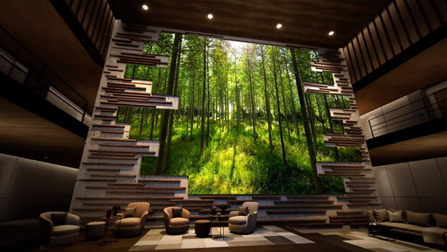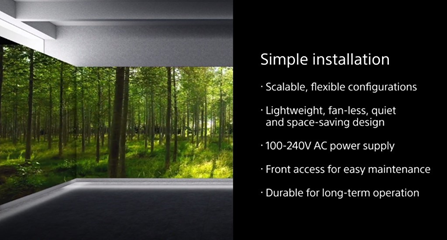 Alongside taking in a raft of other presentations, that was me done for the CES virtual show floor for the first day. In the spirit of a real CES experience, I'm headed to my room to change before having dinner and a couple of beers, whilst virtually meeting with Steve May in a bar. I then stamped on my own feet to ensure an authentic CES throb, and went to bed.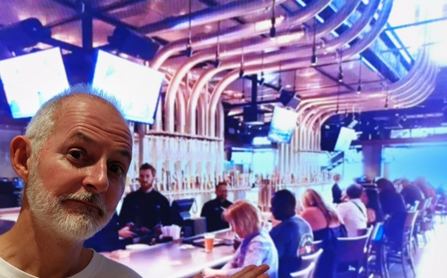 PART THREE of my CES review reveals what I discovered on day two.
More from Events
---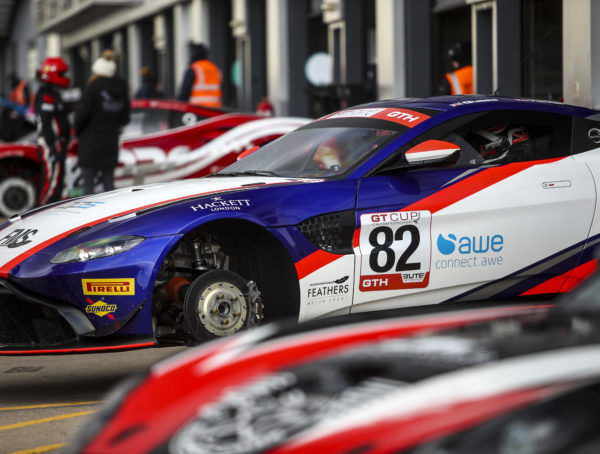 327
Photo Gallery Feathers Motor Sport [FMS] capped an extraordinary 2021 GT Cup Championship opening weekend with a brilliant double-victory at Donington …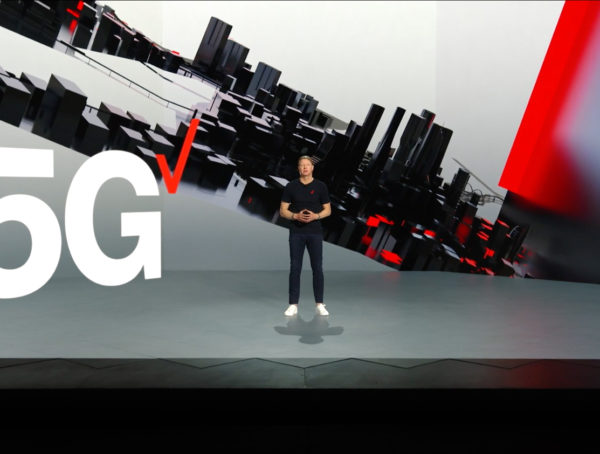 248
By Stuart Tickle, MD of AWE Europe Similar to the in-person CES, I spent my last formal day at the show visiting the other exhibitors on my …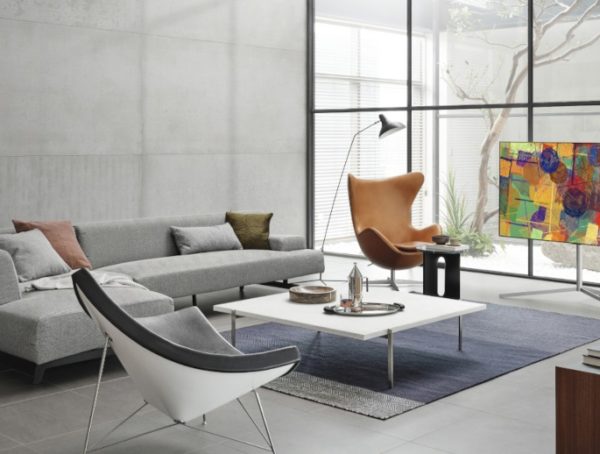 369
By Stuart Tickle, MD of AWE Europe Day two brought to mind a key difference between the virtual CES show and attending in-person, as I …
Editor Picks
---