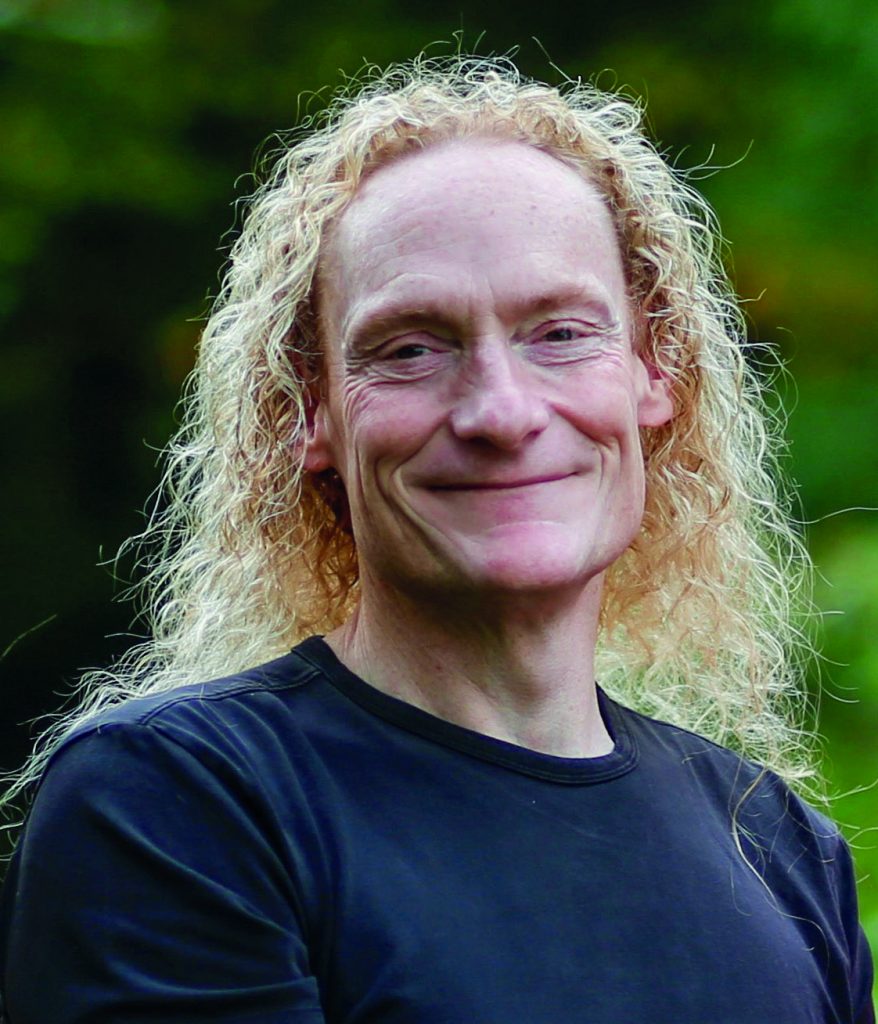 Richard Stevenson heads to AWE's flagship Reference Home Cinema to find out how Bowers & Wilkins brings the best of the brand's premium residential technology and performance to CI.
I had clearly missed Bowers & Wilkins CI products in the past. I assumed that, like many brands known primarily for their audiophile loudspeakers, there were some basic install units in the catalogue to tick the boxes. "Not so," said AWE's Stuart Tickle, while struggling to bring his raised eyebrow back down to earth. "Pop up to see our new cinema demroom with the latest Bowers & Wilkins CI800 Reference Series models." So I did.
…but not before a little research. The Reference speakers in question are Bowers & Wilkins CI800 Series Diamond range. Coming hot on the terminals of the brand's recent 800 'Diamond' D4 residential range launch, each model in the CI range offers the same technology, tuning and performance as a residential counterpart. Thus, the flagship CWM8.3 D shares the DNA of the mighty 803 floorstander, while the CWM8.5 D and CCM8.5 in-ceiling models have a spiritual partner in the 805 stand-mount loudspeaker.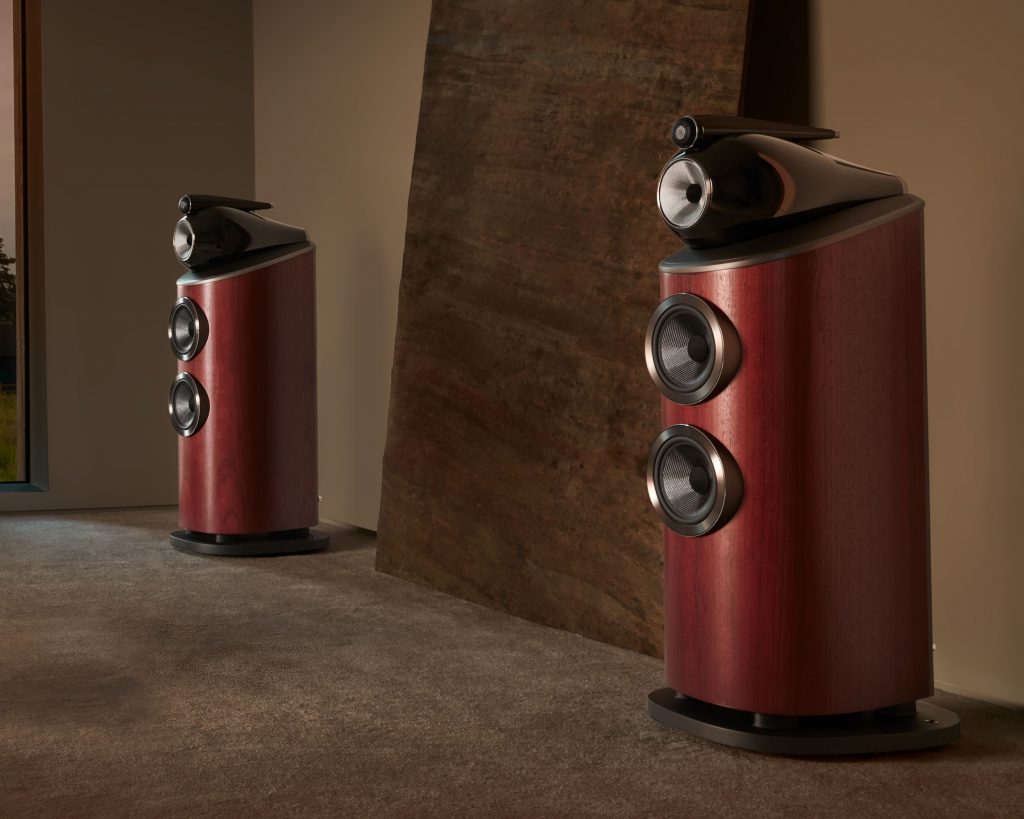 That DNA covers the very same array of drive units, including the famous Diamond Dome tweeters, Continuum midrange drive units and Aerofoil bass drivers. The tech behind these drivers has been in continuous development since inception, (that's nearly two decades for the Diamond tweeter!) and has helped Bowers & Wilkins scoop a mighty collection of awards and accolades from the press along the way.
As something of a landmark moment, the CI800 range marks the first time the Diamond tweeter has been incorporated in an install loudspeaker. The Diamond design uses an exceptionally stiff and light tweeter diaphragm that delivers a ruler-flat frequency response out to 35kHz with vanishingly low distortion.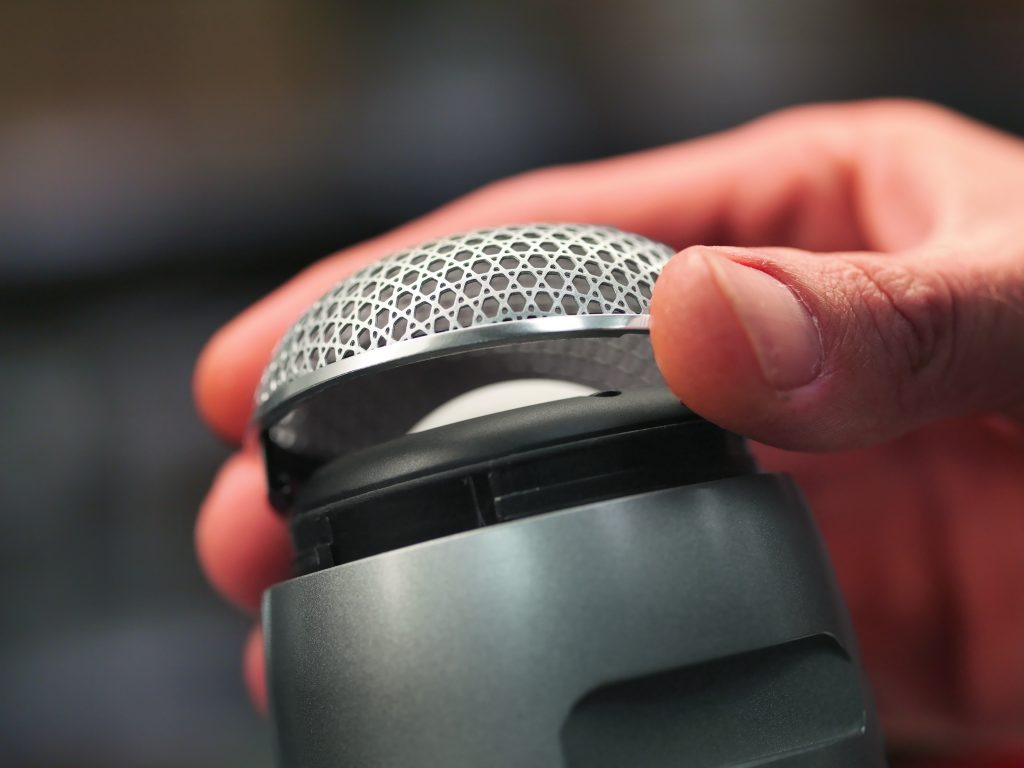 The Continuum midrange cone has been evolving for the best part of a decade in its own right and gets a rather fetching and cinema-friendly dark finish for the CI800 Series. The Aerofoil bass driver will need no introduction to anyone with an ear to the Hi-Fi industry. Its innovative carbon/foam construction established new benchmarks for cone stiffness and pure pistonic behaviour through the lower end of the audio spectrum.
For the flagship CWM8.3 D in-wall, that driver compliment covers a decoupled Diamond dome tweeter, a 5-inch Continuum midrange drive unit and two 7-inch Aerofoil low-frequency drivers. No surprise then that the spec-sheet reads much like its audiophile counterpart too, with bass response down to 30Hz, 89dB/Watt efficiency and smooth frequency response out to 35kHz.
The central baffle with the Diamond tweeter and Continuum midrange is rotatable, so CWM8.3 D can be used in either vertical or horizontal position while keeping the tweeter and midrange dispersion pattern in the same plane.
The smaller CWM8.5 D is a two-way in-wall speaker designed to deliver top-end performance in a more compact format when space or budget are imposing limits. This speaker, and its partner CCM8.5 D in-ceiling model, feature a decoupled Diamond dome tweeter and a single 7-inch bass/mid Continuum driver. For the in-ceiling models, both driver units are located on a continuously rotatable baffle allowing for precise directivity or toe-in depending on the installation.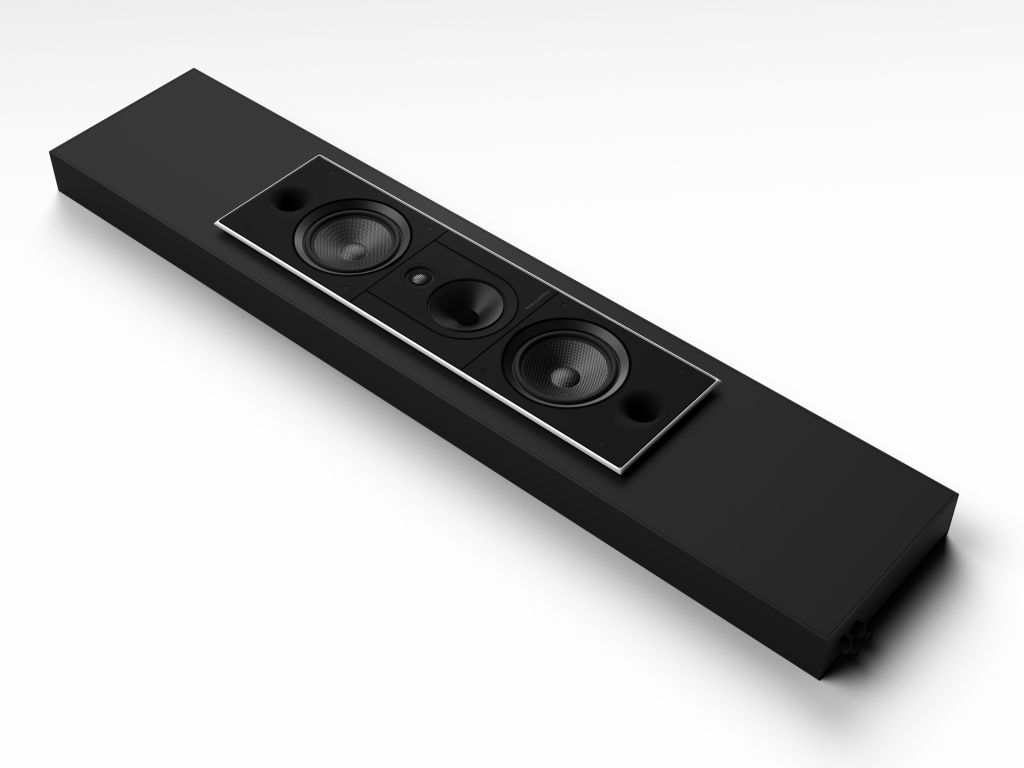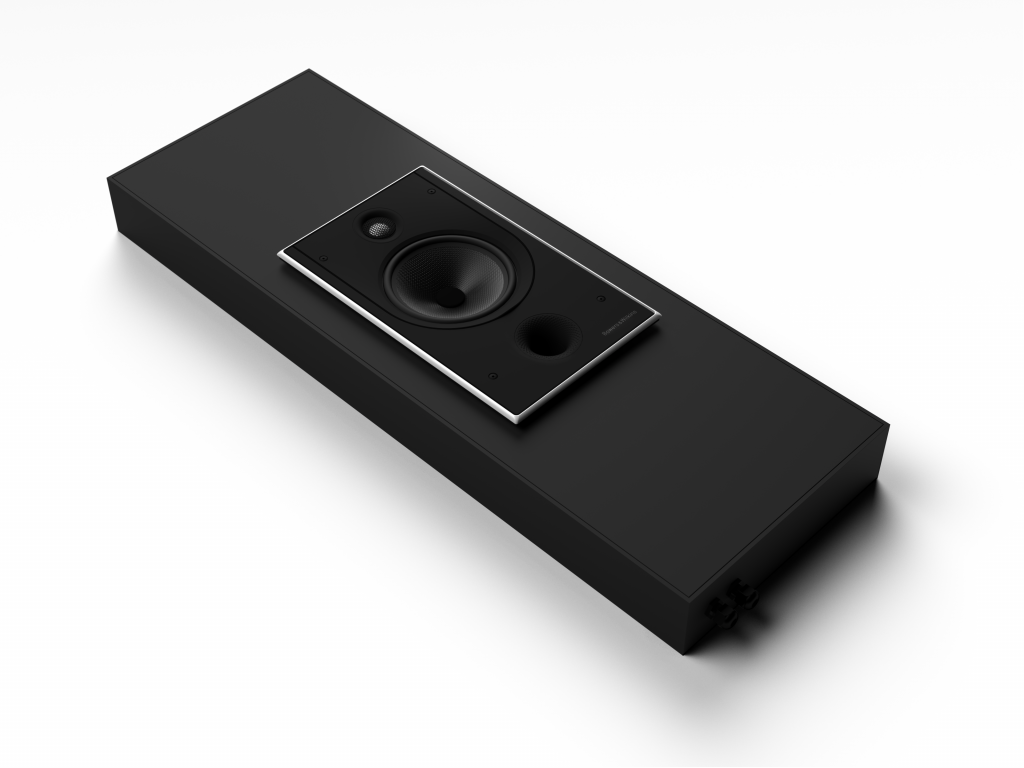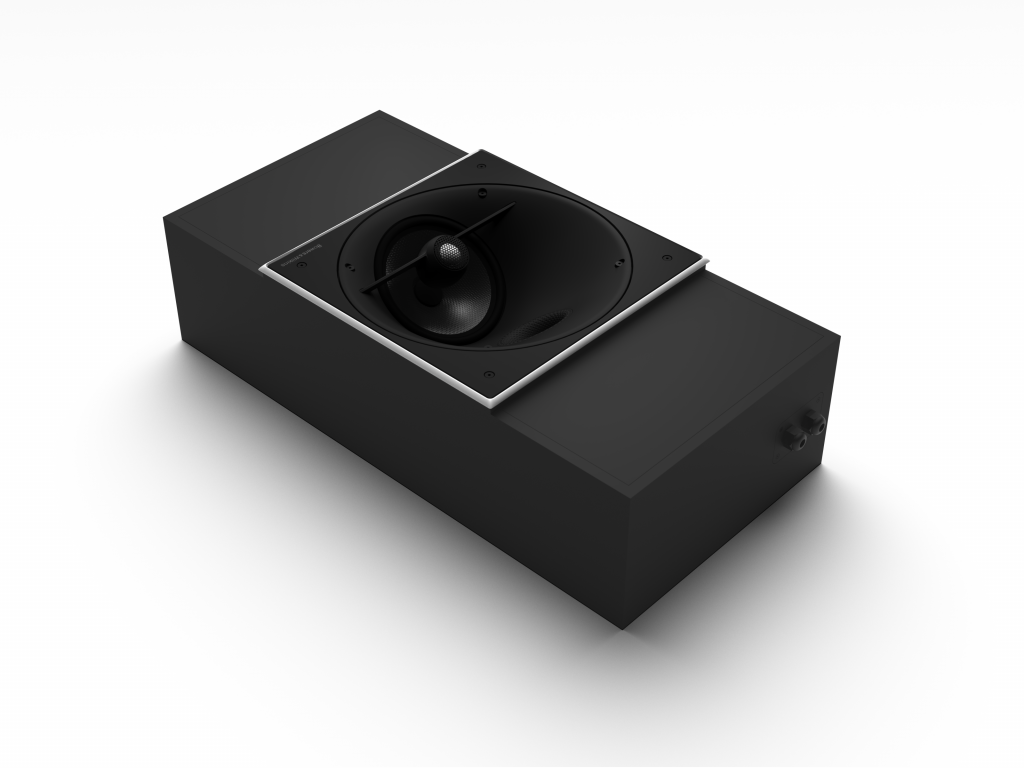 Better still, each back-box is a separate MDF constructed unit with Bowers & Wilkins Matrix bracing structure and offers external speaker terminals, including a bi-wire option on the CWM8.3 D. This enables the back-box to be installed and hard-wired long before the plasterboard goes up. On the CWM8.3 D, the discrete crossover unit bolts into the back-box when all the room's wet work is done, and the speaker itself couples to the crossover on a supplied umbilical cable. The speakers bolt directly into the back-box. Not a dog-leg clip in sight!
For any installer that has ever cut a hole in the wrong place, found a piece of studwork midway through the cut, dropped a dog-leg clip into the wall void, or struggled to get a weighty speaker to seat securely on budget Gyproc, Bowers & Wilkins back-box concept will be music to the ears. Add in the performance benefits of a fixed volume, braced and sealed enclosure that has been designed specifically for its matching speaker, and you can see why Bowers & Wilkins use the term 'mandatory'. Each speaker is supplied with a magnetic paint shield and paintable grille, so installation couldn't really be easier.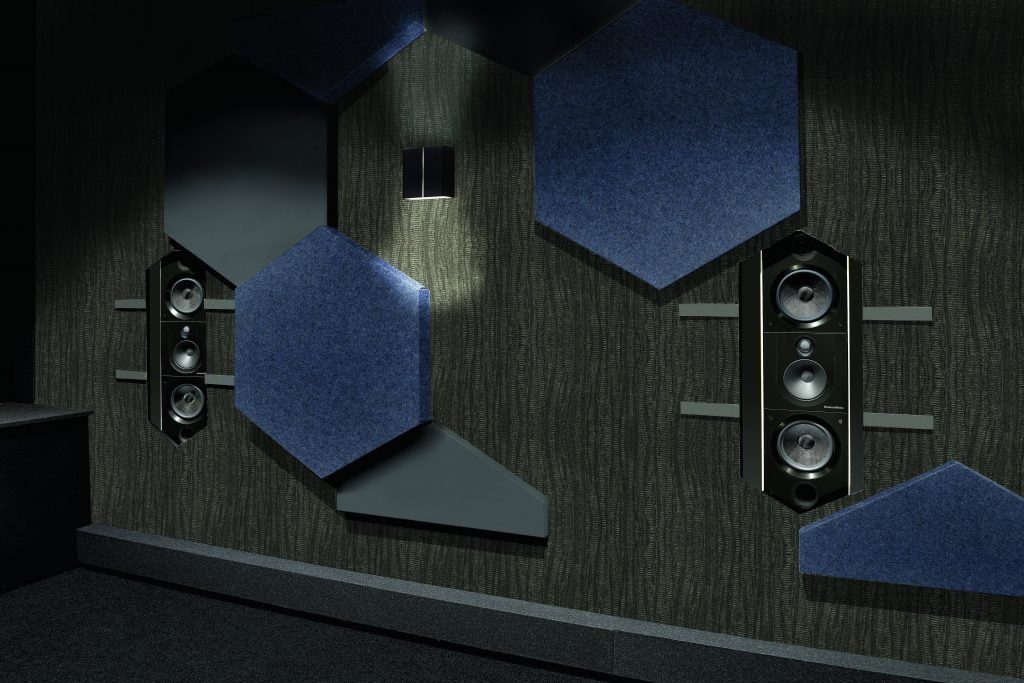 Thankfully, by the time I arrived at AWE's Epson HQ the main cinema demonstration room was finished and ready to play. Using what AWE describe as its 'Reference Home Cinema Package A', the install maxes out the term 'reference'.
A trio of CWM8.3 D sit behind the 2.35:1 AT screen, each one bi-amped with Rotel's monstrous 700Watt RB-1590 power amplifiers. Rear and back channels use CWM8.5 Ds, and a full-fat array of six height channels are catered for by CCM8.5 Ds in-ceiling – all installed with their corresponding back boxes. The latter ten channels are driven by a brace of Rotel's 5-channel RMB-1585 power amps, all fed from Marantz's outstanding AV8805A processor. Add in four Bowers & Wilkins CTSW15 15" in-wall subs and a 200m drum of Kinetik KLIC-SP4 LSZH cable for good measure, and 'Package A' is complete. Oh yes.
After a quick introduction to Sony's VPL-VW790ES laser projector and URC's remote that ties the AWE system together, the lights dimmed, quite literally, for the first screening.
With a system of this calibre, attributes like scale, dynamic range and sheer immersive impact go without saying. Trust me, those boxes are very much ticked here. Yet, what separates the great from the good is the finer details, and the Bowers & Wilkins CI800 system does that with the same effortless precision and natural balance of the 800-series residential models.
There is a fabulous cohesion to the mix as front-to-rear effects seamlessly pan up and around the room. That really delivers the goods on object-based audio formats with the soundstage becoming even larger than AWE's already sizeable demroom. That glorious ability is no doubt thanks to a combination of Bowers & Wilkins driver technology and the CI800's back boxes ensuring each speaker is delivering a series-matched tone, timbre and balance.
The Dolby Atmos test-disc clip from Unbroken is a litmus test of dialogue, effects and atmosphere all rolled into one. The Bowers & Wilkins CI800 system articulately crafts the conversation between the crew to bring out the tense emotions as the bomber heads into flak on a bombing raid into Japan. Inside the plane, you can hear the myriad creaks, rattles and noises from the plane as if you were sitting in the pilot's seat. As the scene cuts to exterior shots, the sound explodes into action with the flak effects positioned with pinpoint accuracy in the room. You can literally track the course of the Japanese fighter planes engage in the sky, panning seamlessly in the distance behind you as they pull around to attack again.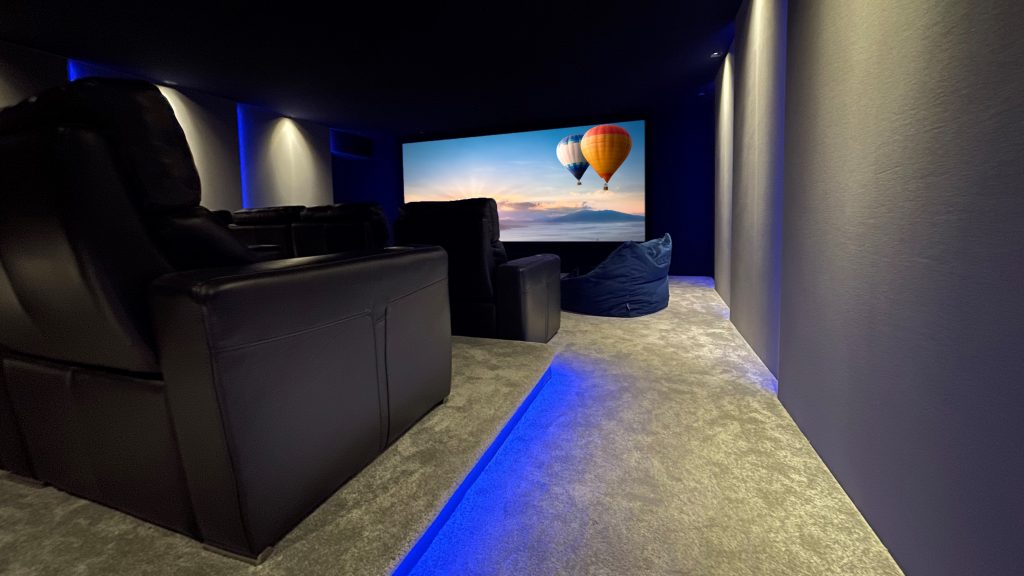 I have never been a fan of trying to get an install AV system to sound like good hi-fi for music, but here I could be persuaded. Within a couple of tracks, I could easily wheel out a raft of reviewer superlatives and stock phrases that underpin 5-star reviews. But simply thinking, 'yes, I could live with this as my main music system' says enough. Install speaker system demonstrations simply don't get much better than this and given the owner gets Bowers & Wilkins Reference bragging rights too, showing off to friends and family is going to be something of a jaw-dropper.
Which brings me nicely back to brand names. Bowers & Wilkins is the biggest name in the UK loudspeaker market, much-awarded and praised by reviewers, aspired to by consumers and respected by other manufacturers. In AWE's Reference package, you can say exactly the same about Marantz and Rotel.
With the CI hardware market often dominated by US speakers and dedicated install brands below the consumer radar, system sell-in to the end-user can be an uphill task from the outset. Even if you have the facility to demonstrate a system, you are still tasked with introducing a series of brands that the customer has probably never heard of. Without a demonstration to back up your sales patter, you are asking your customer to have a whole lot of faith in the 'unknown' products you specify.
How cool would it be to start by introducing reference install products from brands with a rich heritage of audiophile performance, that everyone knows and aspires to already?
Bowers & Wilkins heritage in UK loudspeaker design is second to none, the CI800 speakers are direct derivatives of the multi-award winning 800 series and sound every bit as good as their luxury cabinet-clad siblings. That would be my opening pitch to a customer every time! Add in the exceptional easy installation and guaranteed sonic results thanks to the holistic speaker and back-box design, and the CI800 series is an appealing proposition from a practical install point of view too.
The AWE crew had managed quite a major turnaround on my opinion of Bowers & Wilkins CI loudspeakers – from not realising they made any, to being something of an advocate. If I were to put down the pen and pick up the CI tools tomorrow (shudder…), I wouldn't go with any other brand for premium install loudspeakers.
LISTEN FOR YOURSELF AT AWE EXPO
Expo returns on 29-30th March at the AWE Smart Apartment HQ in Epsom. See the latest smart home tech from industry-leading brands, including Bowers & Wilkins, and experience AWE's new, wow-factor Reference and Performance Home Cinemas.
Register today to secure your place.
More from Bowers & Wilkins
---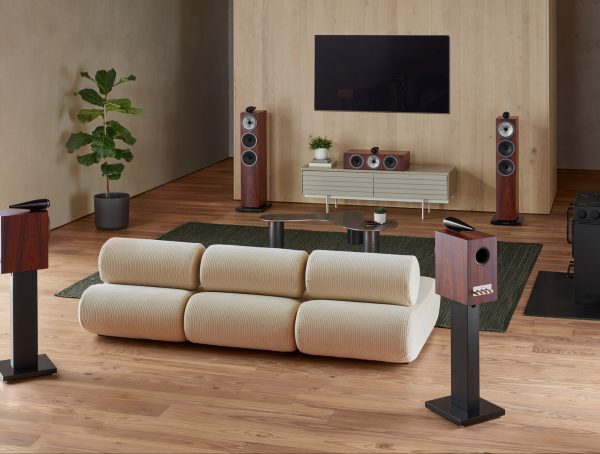 889
Introducing the ultra-high performing new 700 Series by Bowers & Wilkins, available only to authorised Bowers & Wilkins integrators who …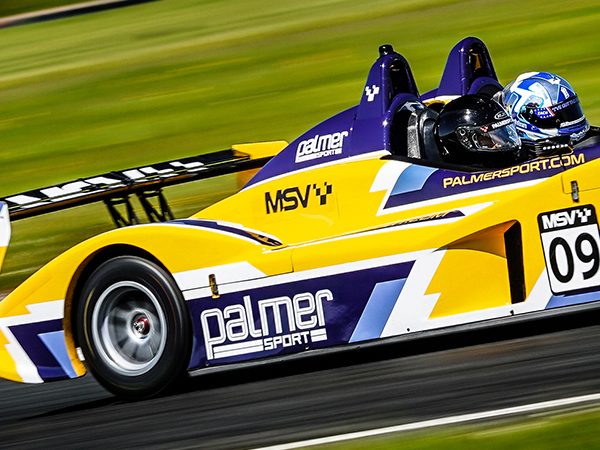 1.5K
We are delighted to announce the return of the AWE Motorsport Sensation! We have joined forces with a number …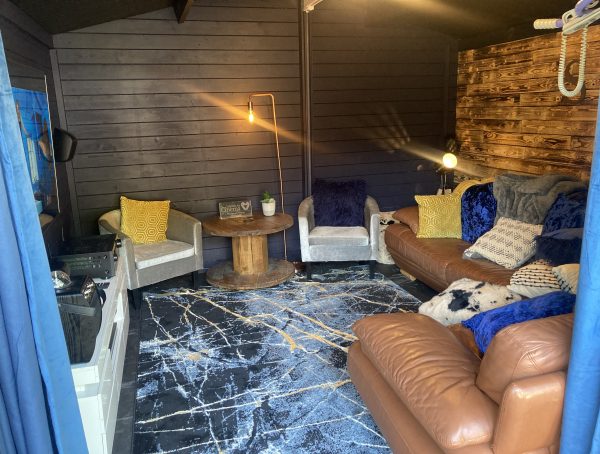 1.1K
As proud supporters of Together For Cinema (T4C), a wonderful charity that works with the AV industry to install cinema …
Editor Picks
---