By Stuart Tickle, MD of AWE Europe
Day two brought to mind a key difference between the virtual CES show and attending in-person, as I again started AWE office work at my usual time and then logged back in to the virtual CES exhibition around 9am PST (5pm GMT).  It highlighted that attending the virtual show meant nothing changed in terms of demands of the usual daily workload, whereas when I am away, emails come in but there are few daily interruptions.

When in-person the event gets 100% attention during the day plus you obviously get the additional benefit of all the business networking, and the less formal social interaction in the evenings. Tell you what though, I wasn't nearly as tired…
PANASONIC
I headed straight to the Panasonic booth, which opened with the message; "Technologies That Move Us", or TTMU for short. I immediately thought of electric cars, aeroplanes or even those mobility scooters that you have to avoid in the crowds of a live CES, but no. The virtual display did however cover transport with Nanoe air purifying, in-car entertainment and reference to being the world's largest Li-ion battery provider, including for Tesla, which was proudly highlighted.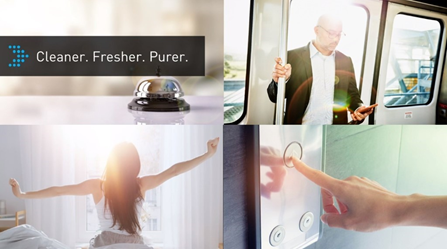 TV still had a decent, dedicated filmed presentation segment, presumably for the European audience, and the flagship JZ2000 TV sporting custom OLED panel was launched. It delivers a superior peak and average brightness, whilst the improved AI chipset analyses content and optimises image/sound. Audio is superb, providing "the ultimate 1-box OLED solution".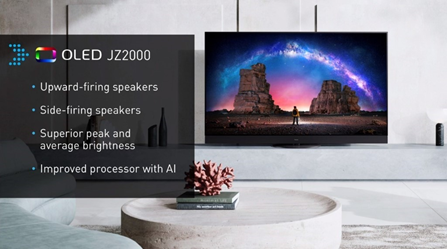 What I realise here is that normally I would be drawing comparisons in performance, and design across all brands – which in the virtual world is simply not possible. 
Panasonic is the official technology partner of Illuminarium Experiences. Their projectors, pro displays and cameras will bring 360-degree immersive entertainment spaces to life in order to transport and inspire audiences. The first will open in Atlanta – a virtual safari.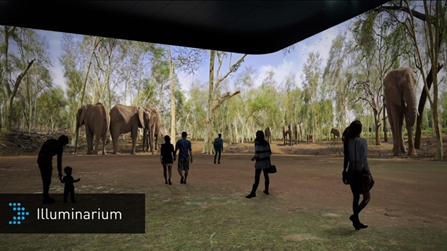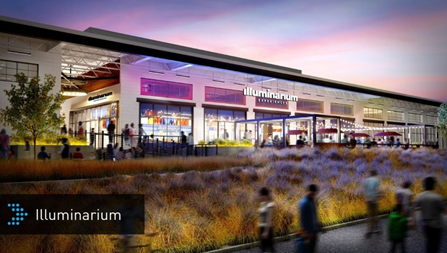 Smart lockers are now a thing. Panasonic say they rolled these out to a number of US universities, drive-thru's and stores, enabling contactless app-controlled collections of chilled/heated food. I've previously seen these as part of a residential delivery solution.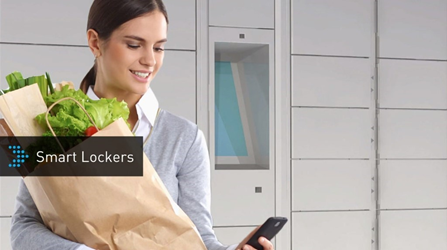 I then browsed through additional exhibitors and stopped by the Pioneer booth.  I was shocked at what I found – nothing about residential AV at all, but a transformation statement:  
"By 2030, one company will be the key to a sustainable society of evolved mobility – Pioneer" 
Their President/CEO says Pioneer aims to become a solutions company creating the future of mobility experiences.  Oh, and there's a new car head unit and sub. 
Possibly a smart move, but I can't help but feel sad. How times have changed since my early days in the industry 
SAMSUNG
Samsung had a very slick introduction video, presented by a ridiculously suave actor who looked like I should know who he was. It was very professionally shot, but stuffed full of marketing speak. Here are a few choice phrases:  
A better normal for all.  Technologies built around you. Live better in your own unique way.  We are ready for a better normal.  A better life enabled by technology. 
Having waded through the marketing waffle and digging deeper into the virtual booth there was, as always, a large range of technology showcased, some of which is future tech and some of which will make it to market:
Smart Things Cooking – Meal plans, shopping from recipes, cooking plans, progress monitoring via app, appliance integration etc. 
Bot Handy – I wouldn't google that phrase on a work PC, but the video showed a pretty basic helper around the home – the start of "robotics and AI adapting to you." 
JET BOT 90 AI+ – Another fantastic name, this time for an object recognition auto-robot with camera built in and tech that makes it certain it won't run over your pet! 
TV -wise, the main tech step was in line with other LCD TV manufacturers, with the backlight being upgraded to a better mini-LED version.  Samsung call their latest package of LCD and processing tech neo QLED.  Essentially, this is far more LEDs in the backlight providing less blooming and better black gradient, alongside improved AI processing.  Unfortunately, being a virtual show, it was impossible to compare with the newest mini-LED and OLED based screens launched elsewhere, but I am certain that reviewers will be on the case. 
MICRO LED – Already announced before the show, Samsung highlighted a new 110" Micro LED TV and showcased The Wall.  Based upon the same micro-LED direct view technology, similar to Sony CLED and LG MAGNIT, the 110" is shipped as one unit, whereas The Wall is modular, so any size/shape is possible.   
PART FOUR is the final part of my CES journey. 
More from Events
---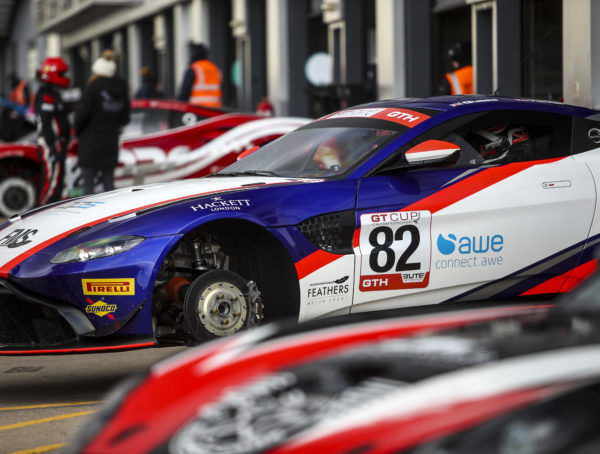 327
Photo Gallery Feathers Motor Sport [FMS] capped an extraordinary 2021 GT Cup Championship opening weekend with a brilliant double-victory at Donington …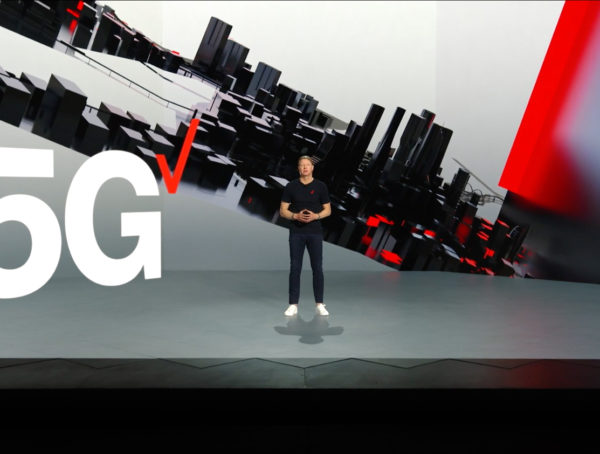 248
By Stuart Tickle, MD of AWE Europe Similar to the in-person CES, I spent my last formal day at the show visiting the other exhibitors on my …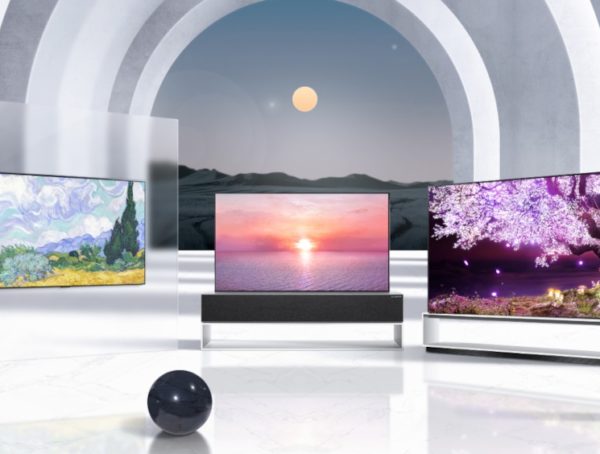 402
By Stuart Tickle, MD of AWE Europe Following a level of pre-event planning, I was ready to get my virtual CES …
Editor Picks
---