Superb Subwoofers
The long-awaited new in-wall subwoofers have arrived at AWE: the ISW-8 and ISW-6. The ISW-8 subwoofer has been extensively engineered to deliver the full performance of the flagship Bowers & Wilkins DB1 standalone subwoofer, whilst being thin enough to install within standard partition walls. This required the engineers to design the new sub from the ground up.
The back box is designed to minimise vibrations transferring into the walls. An all-new mounting system is used, which decouples the unit by hooking onto a silicone assembly specifically designed to eliminate the transfer of bass frequencies. The sealed 30 litre cabinet uses matrix bracing for increased rigidity, giving a frequency response of 12Hz-260Hz.
The ISW-6 is a discreet, compact, and versatile custom installation subwoofer with twin 'racetrack' drivers arranged in a force-cancelling configuration. This subwoofer was designed to add powerful bass in rooms including Bowers & Wilkins 300 or 600 Series CI Speakers. The large sound comes from a visible grille of only 136mm x 267mm. The ISW-6 should be paired with the CDA-4D, which can drive 2 of the subwoofers with 250W to each speaker.
Check out this video to learn more about the key features of the new Bowers & Wilkins in-wall subwoofers.
Powerful Amplifiers – Meet the CDA-2HD and CDA-4D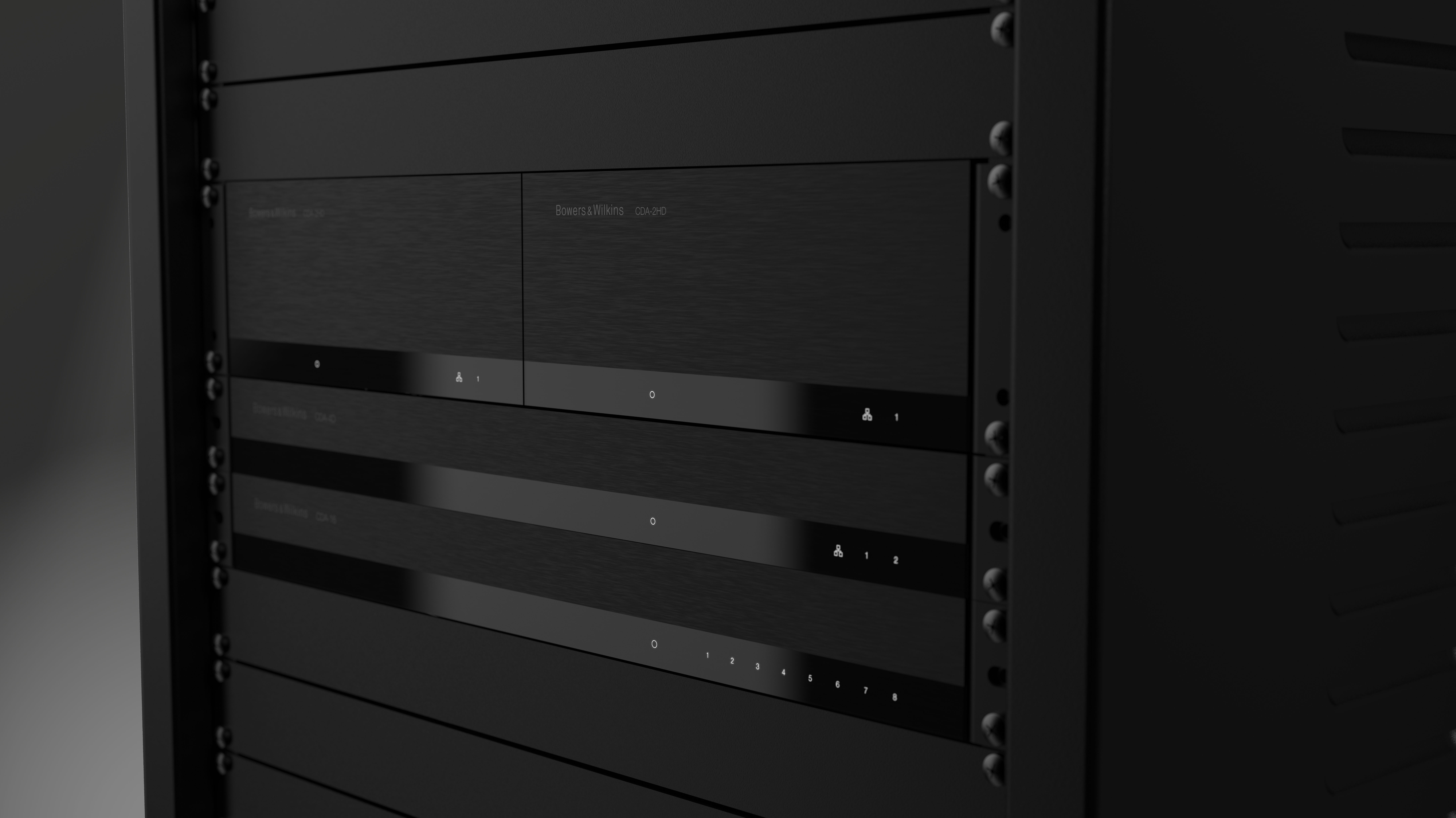 The CDA-2HD and CDA-4D aren't just subwoofer amplifiers! The CDA-2HD is a high-power distribution amplifier with embedded DSP that allows optimisation of a wide range of products and dynamic EQ for Bowers & Wilkins subwoofers. It boasts two channels of 500 watts each within a half-rack width 2U design.
The CDA-2HD amplifier is the perfect pairing for the new ISW-8. With active electronics to achieve a big sound from a smaller box, and dynamic equalisation to improve the performance of the ISW-8, the CDA-2HD superbly enhances the listener's experience of this no-compromise in-wall subwoofer.
The CDA-4D is a compact distribution amplifier with a height of 1U, allowing for minimal rack space occupancy. It boasts four channels, each delivering 125 watts, providing impressive performance for its efficient size.
To discover the key features of the new Bowers & Wilkins distribution amplifiers check out this video
For a setup walkthrough check out this video.
Hear It to Believe It!
Four ISW-8s are on demonstration in AWE's Performance Cinema. Book a demo now to hear for yourself how amazing these really are! Alternatively, head to the AWE YouTube channel here to watch a Q&A session where multiple questions regarding the new Bowers & Wilkins subwoofers and amplifiers are answered.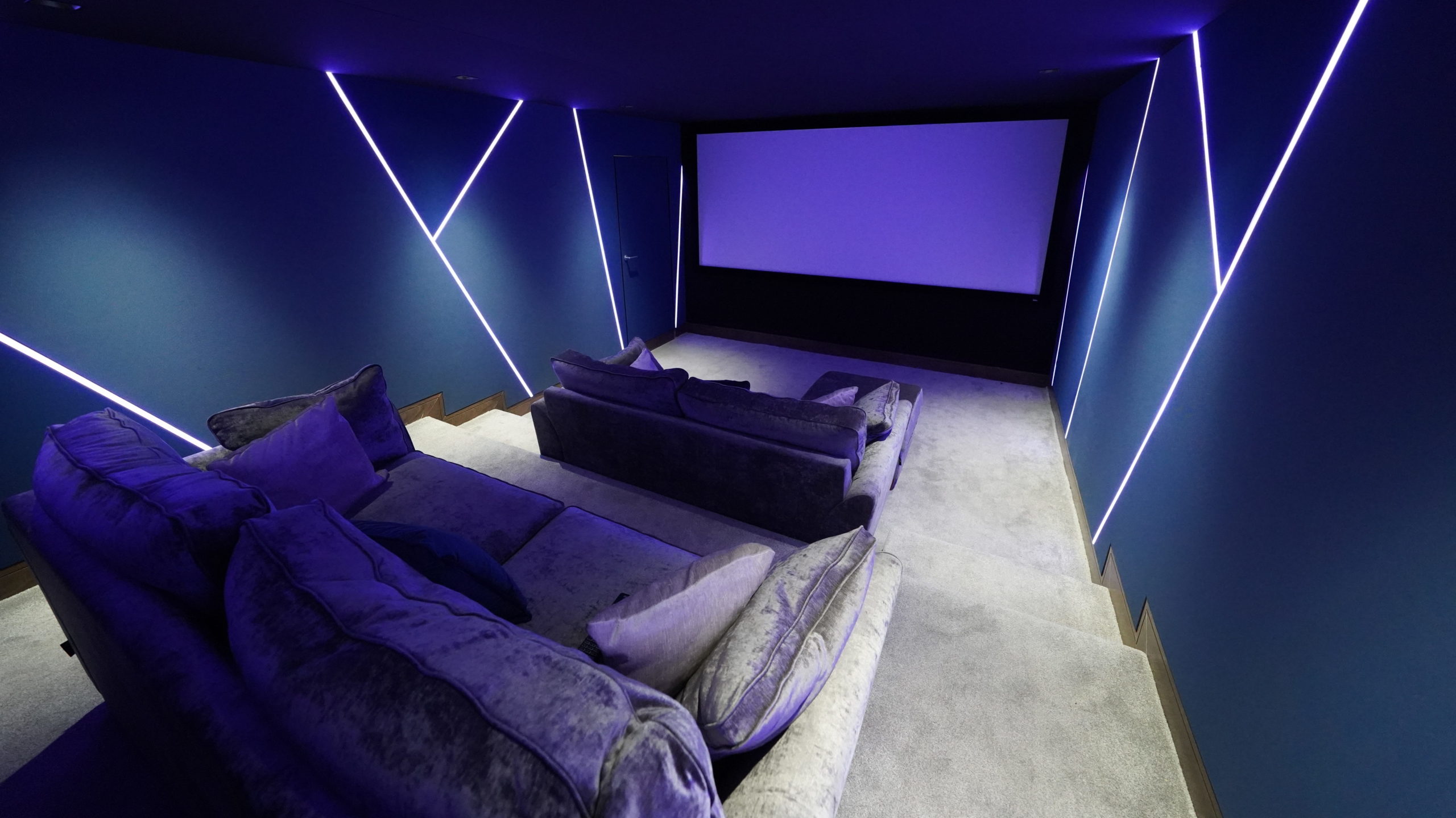 To browse the Bowers and Wilkins range available only to authorised Bowers & Wilkins integrators who install as part of a custom installation, please visit https://www.awe-europe.com/brands/Bowers-Wilkins.
More from Bowers & Wilkins
---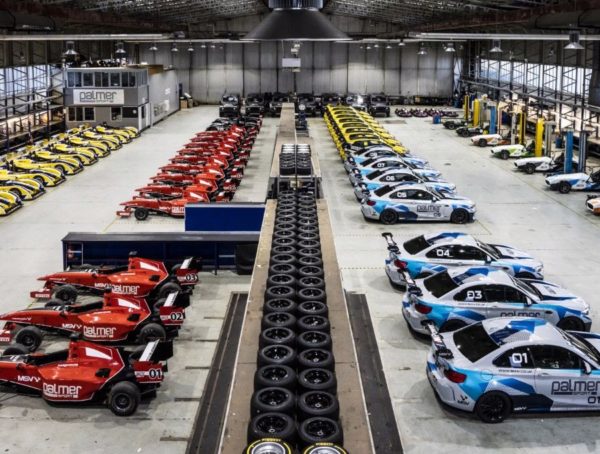 601
Winners have been notified! A select group of lucky integrators will be joining AWE and their brands at the AWE Motorsport …
Photo Gallery Situated in the heart of Borough and just minutes from the bustling South Bank, Brigade Court is a new …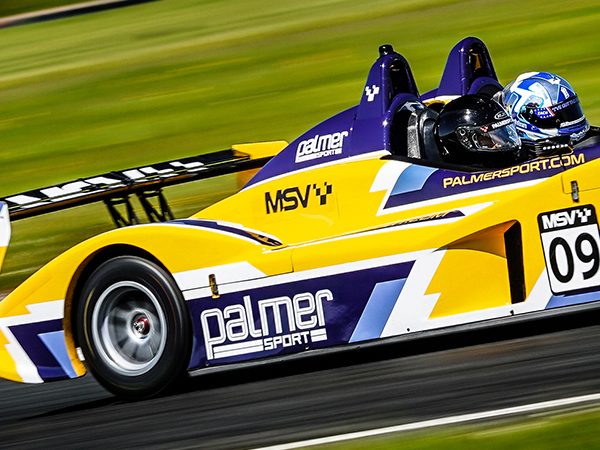 2.9K
On Wednesday 21st June, a select group of lucky integrators will join members of the AWE team and their brands …
Editor Picks
---