AWE supplies a range of fixed and ceiling mounted projector screens from Euroscreen to the UK custom install market. Designed and manufactured in Europe, the Euroscreen projector screens are ideally suited for home cinema projects, with a variety of fixed, manual and electric options. AWE customers can now benefit from these projector screen solutions, which present a price-conscious option for home cinema and media room installations.
The Euroscreen products complement the complete home cinema offering from AWE which includes projectors, surround sound speaker options, AV receivers, window shading and smart lighting. The range of options includes both electric and manual products from the popular Diplomat collection, as well as permanently tensioned Frame Vision Light screens. Screen sizes range from 86" to 131" to provide integrators complete flexibility.
Fixed frame options feature the Euroscreen FlexWhite fabric, which ensures an excellent viewing experience from almost any angle by diffusing the projected light across the entire surface. The ambient light-rejecting ReAct 3.0 surface, heightens colour contrast and black levels for complete depth in the projected image. This innovative fabric performs well without the need for a blackout scenario, making it an integrator's choice for multipurpose media rooms.
The Diplomat range, which is available in 117" and 131" screen sizes, combines a white aluminium cassette and a channel-fixed installation. Thanks to its design, practicality and a quiet motor option, the Diplomat Euroscreen is simple to install and provides great end user benefits. The new Xpert surface is 100% PVC free and features a specially designed pattern structure to evenly spread projected light. The fabric is supplied with a white black-out backing for additional light control and supports colour rendition of up to 6430K to ensure even the brightest colours are displayed expertly.
Euroscreen products are developed and manufactured by Draper Europe AB, a subsidiary of Draper Inc. Euroscreen joins a comprehensive selection of home cinema and media room solutions available via AWE. For more information, visit www.AWE-europe.com or call 01372 729 995.
More from Euroscreen
---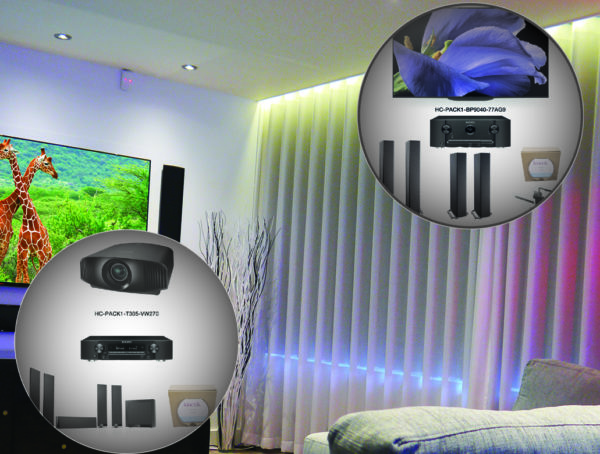 2.5K
At a time when integrators and retailers are rarely visiting clients' properties if they are occupied, AWE has enhanced its …
Photo Gallery AWE EXPO 2019, Part 1 – The Cinema Rooms By Sean Hannam Immersive 4K home cinema, the latest 8K TV tech, …
Photo Gallery Award-winning CI distributor, AWE, has worked with Worthing-based technology integrator, Aktivworld, to create a cutting-edge basement home …
Editor Picks
---