Introduced by James Drummie, Home Cinema Product Specialist
Lockdown life has been challenging in many ways, but at the same time, I've found it to be a fantastic opportunity to get in front of more customers than ever before, and offer them a range of training options on a daily basis.
It's hard to remember a day that hasn't included me sitting in my kitchen, wearing headphones, and talking to a group of integrators, retailers, and aerial installers about home cinema projection and audio technologies. In fact, looking at the figures, the AWE training team has racked up over 450 hours of small-group training sessions in the last 12 weeks alone!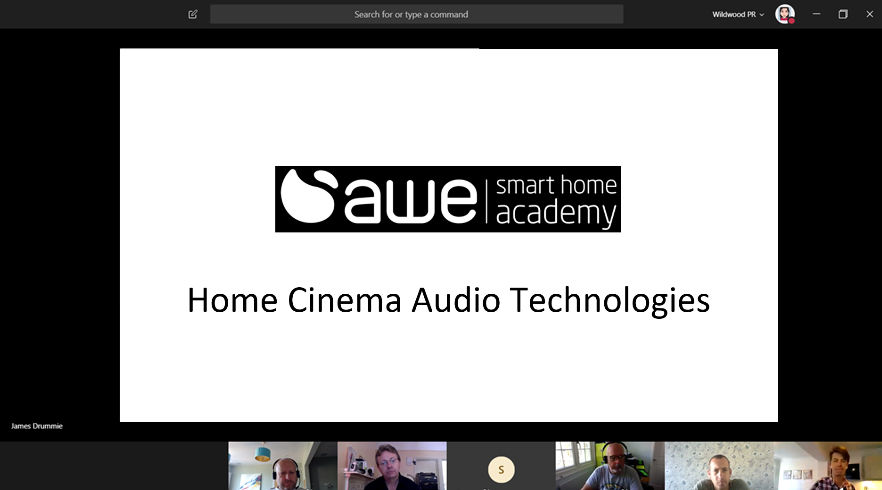 From the word go, we knew that we didn't want to provide a long list of presentation-style webinars. They have their place, for sure, but they can be uninvolving with the attendee just a viewer, rather than an active participant.
Our Smart Home Academy is multi-award winning and we wanted to take this opportunity to engage fully with the industry, train them on essential topics, answer their questions, and generally, provide them with the absolute best remote training and support we can. And, that is what we have achieved. But don't just take my word for it, read what some of our customers have had to say about our online training:
Jonathan Apaloo, Inspire Audio Visual Ltd
"I attended the Home Cinema Audio Technologies course and I'd say that it is an essential introduction for anyone involved in specifying and/or installing multi-channel audio systems. As one would hope, the course is very much centred around Dolby Atmos and the various immersive audio configurations that can be specified, dependant on room layout or budget. The course provides fundamental best practice in terms of locating speakers and their relationship to one and another so that the customer receives the best performance from their system. Due to Dolby's involvement with the film studio's, I would really take their information as 'industry best practice'. James Drummie is extremely knowledgeable within this area and his style is very interactive with the delegates. The course does not focus on a brand, so the principles can be applied to any speaker product."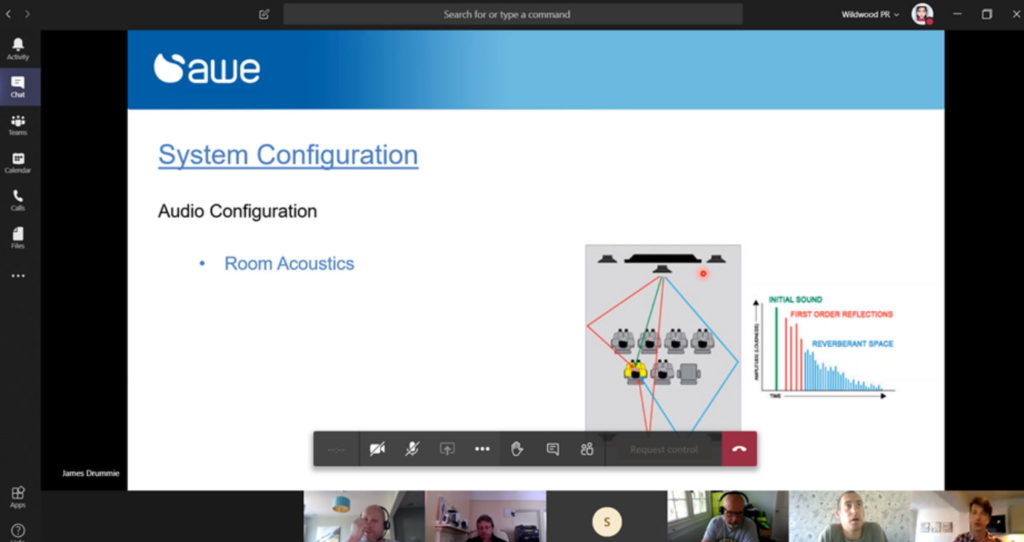 David Farrell, Armillo IT Services Ltd
"We have attended six AWE online training sessions so far – with so many courses available, why wouldn't you take advantage of this? AWE's trainers are all hands-on professionals and have real experience in the field. This, combined with the interactive format through Microsoft Teams, the groups being kept to a low number, and the sessions lasting an hour or two, makes the training engaging and educational. In the field of IT/AV, you cannot invest enough time in training and AWE does an excellent job in keeping its dealers up to speed. I thoroughly enjoyed the Whole House Integration with URC course with Mal and Tilak. URC products are well made, packed full of great features and benefits, and offer excellent margin, so it was important to attend this course to enhance my URC knowledge further."
Joe Clare, 4 Kings Security
"We found that the small group training sessions that we attended – Home Cinema Audio Technologies and Home Cinema Projection Technologies – with AWE's Smart Home Academy, were really useful. At a time where we are being inundated with product-centric PowerPoint webinars, this more personal format was great. It was really useful for James to be able to go in-depth into both the theory and practical elements, with the ability to answer all our questions and focus on specific points as we went through the material. As a result, the training was more collaborative and engaging and we came away from the sessions with increased knowledge and tools."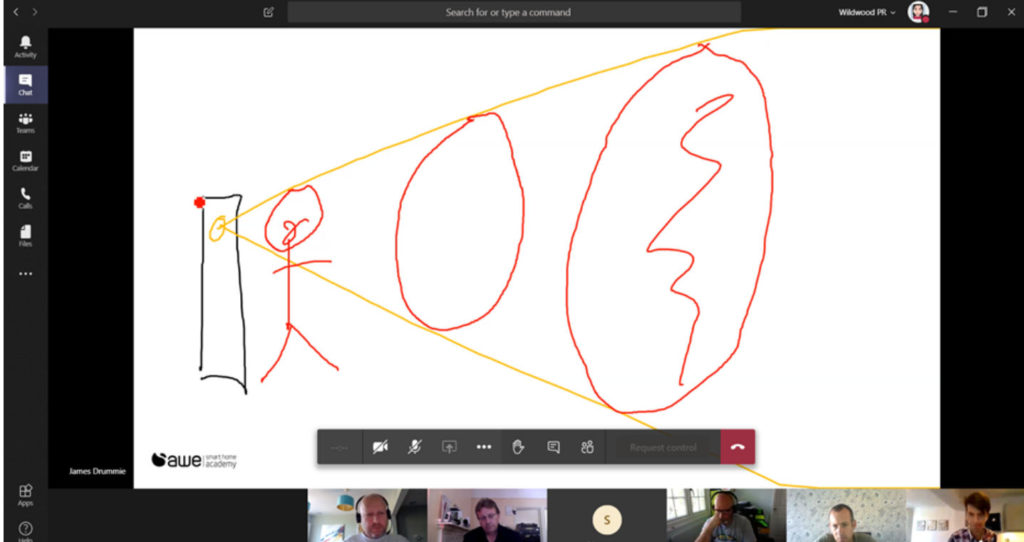 Jack Avery, Integrated Logic
"My online training with AWE was great — James clearly knows his stuff when it comes to cinemas. Considering everything that is going on in the world, to be able to login and have an informative educational experience was brilliant. Two hours was the perfect session length and it went into a good level of detail — if you're after growing your knowledge, then I would fully recommend it. The course had some simple and effective visual demonstrations that he talked us through, keeping us engaged and the session interactive. I will be keeping an eye out for any further online training courses that AWE's training academy has to offer. I appreciate their efforts in these tough times."
James finishes off, "While we, of course, look forward to being able to host face-to-face training again, we have learnt a lot about what works and what doesn't work online and will look to provide more of this tried and tested training in the future."
To find out more about the Smart Home Academy training courses, click here.
More from Testimonials
---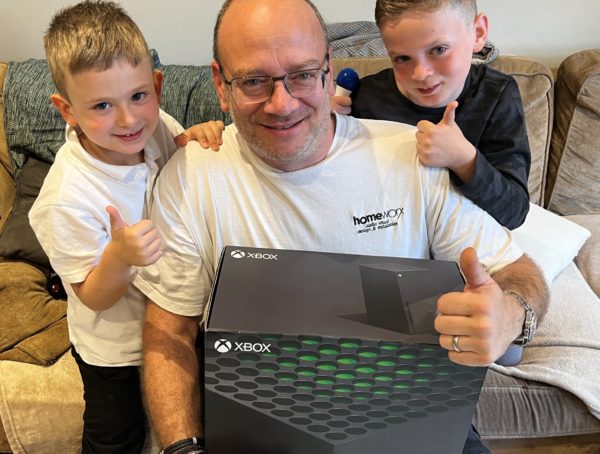 860
From June - August, AWE dealers who purchased the latest LG QNED and OLED TVs were entered into a prize …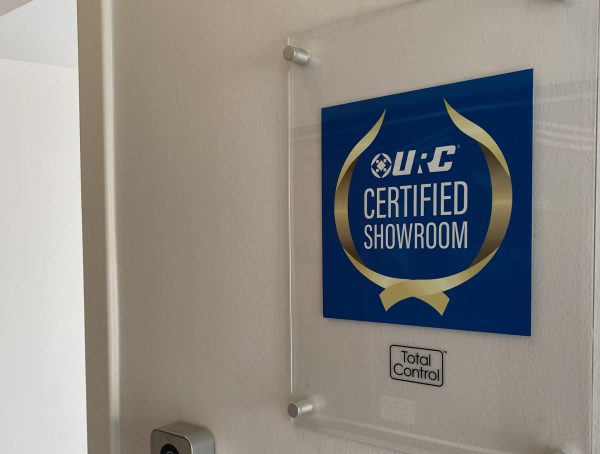 996
We're excited to share the news that AWE customer IDES is the first URC Showroom outside of the USA to …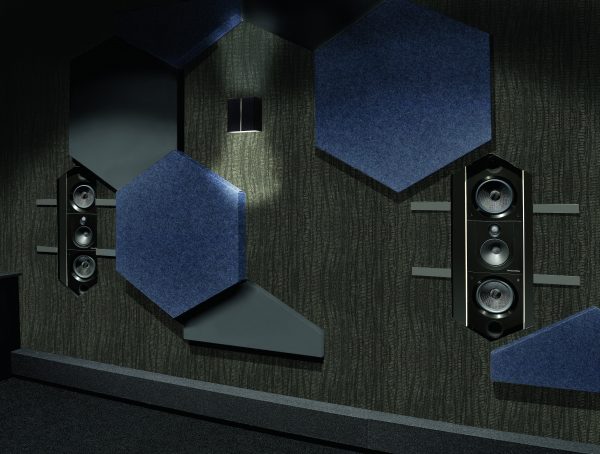 1.7K
Richard Stevenson heads to AWE's flagship Reference Home Cinema to find out how Bowers & Wilkins brings the best of …
Editor Picks
---