Brand New Feature Rich Software and Hardware Innovation for Residential & Commercial Environments Launched
Our controls and automation partner, URC, has announced the launch of Total Control® Accelerator 3 Operating System (OS) and several unified modules enabling integration across hundreds of climate, lighting, entertainment, and security brand sub-systems and devices.
"The purpose of this new software innovation is to make residential and commercial automation system programming easier for our valued dealers while making the user experience simpler and more enjoyable," stated Mr. Chang K. Park, URC's Founder and CEO. "Total Control Accelerator 3 enables a single interface for multiple sub-systems, so users can control devices and systems from different manufacturers with a single touch or simple voice command."
The Total Control Accelerator 3 OS is an evolution of URC's best-in-class operating system which allows its professional, certified dealers to quickly programme and install automation systems. Its goal is to help dealers deliver exceptional user experiences more efficiently and increase their revenue and profit potential.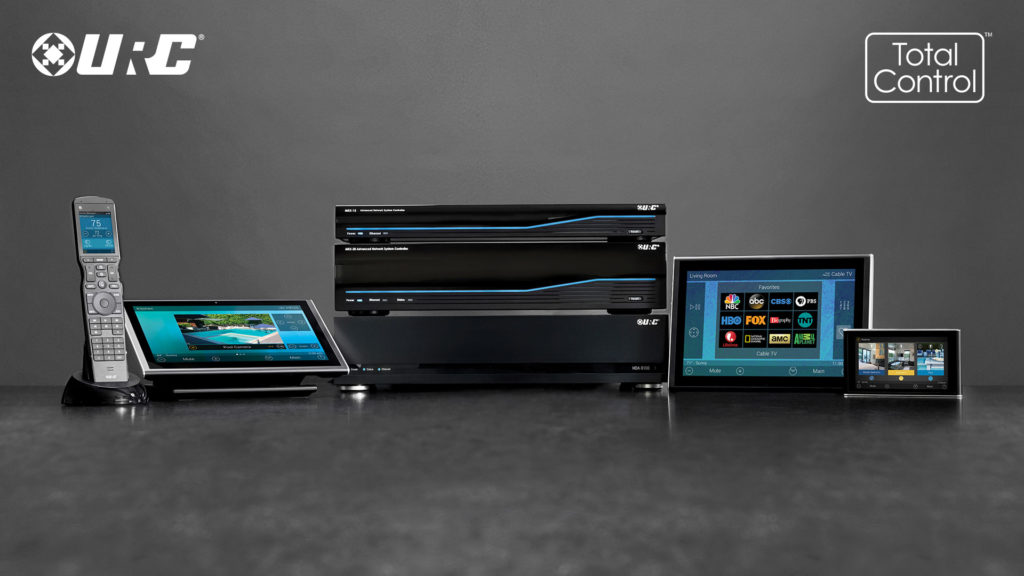 This new OS launched in two versions: Expressway and Experience.
Accelerator 3 Expressway OS is the beginner, introductory software that allows easy deployment of powerful systems in less time. It provides simple programming of large-scale control systems of up to 8 zones and features such as:
Customising the user interface with new backgrounds, icons, room images, and more
Programming URC's new HDA (high-resolution audio) distribution solution
Integrating powerful two-way modules including audio players, media players, climate control, lighting, security, and thousands of other devices
Setting up voice service control for device activities
Training requires only one day to complete
Accelerator 3 Experience OS powers full, rich automation experiences with advanced features such as:
Creating custom device drivers and advanced system customisation
Deploying macro theory, including advance voice command control
Creating advanced programming of URC's HDA high resolution audio distribution system
Creating automation sensors, Geo-fencing, NFC, timers, device events, and more
Activating Scenes (day-part events) and IP camera integration
Programming off-site programming and control
"Accelerator 3 Expressway and Experience are the engines that power rich URC user experiences, regardless of the project size, with easy, intuitive deployments for our certified dealers," stated Russ Hoffman, who leads URC's award-winning Training and Technical Support department. He continued, "This new software allows our dealer to focus on project elements that are more meaningful to the user."
URC also recently launched its latest innovation in high-definition audio (HDA) systems offering studio quality fidelity and easy installation. HDA is shipping to dealers now and is loaded with powerful features like ducking, full DSP, and seamless integration with URC's Total Control® Accelerator 3 OS.
URC's HDA components include efficient amplification up to 1200 watts per channel and 70 volts, 96 kHz/24-bit streaming, up to 8 stereo or 16 mono channel outputs, mic mixing, ducking, network audio sharing, and parametric EQ. It is expandable up to 32 zones and can store up to 10 .WAV files per device.
UK integrators can learn just how much control, automation and multiroom audio you get in URC's Total Control system in our 60 minutes welcome course. Click here to book learn more.
More from Control & Automation
---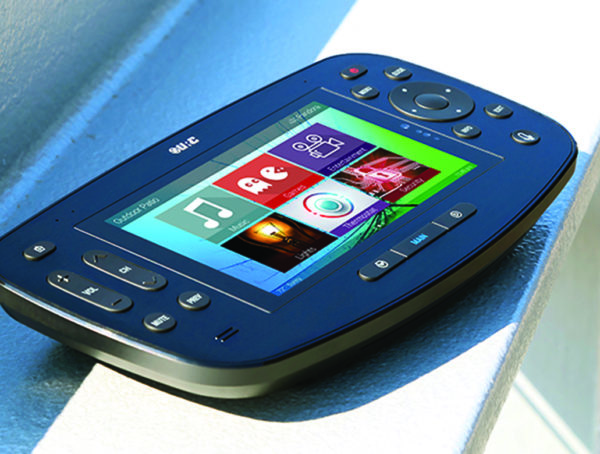 330
URC's latest offering, the TDC-5100, combines their legacy of handheld user interfaces with cutting-edge features, designed to enhance the end-user …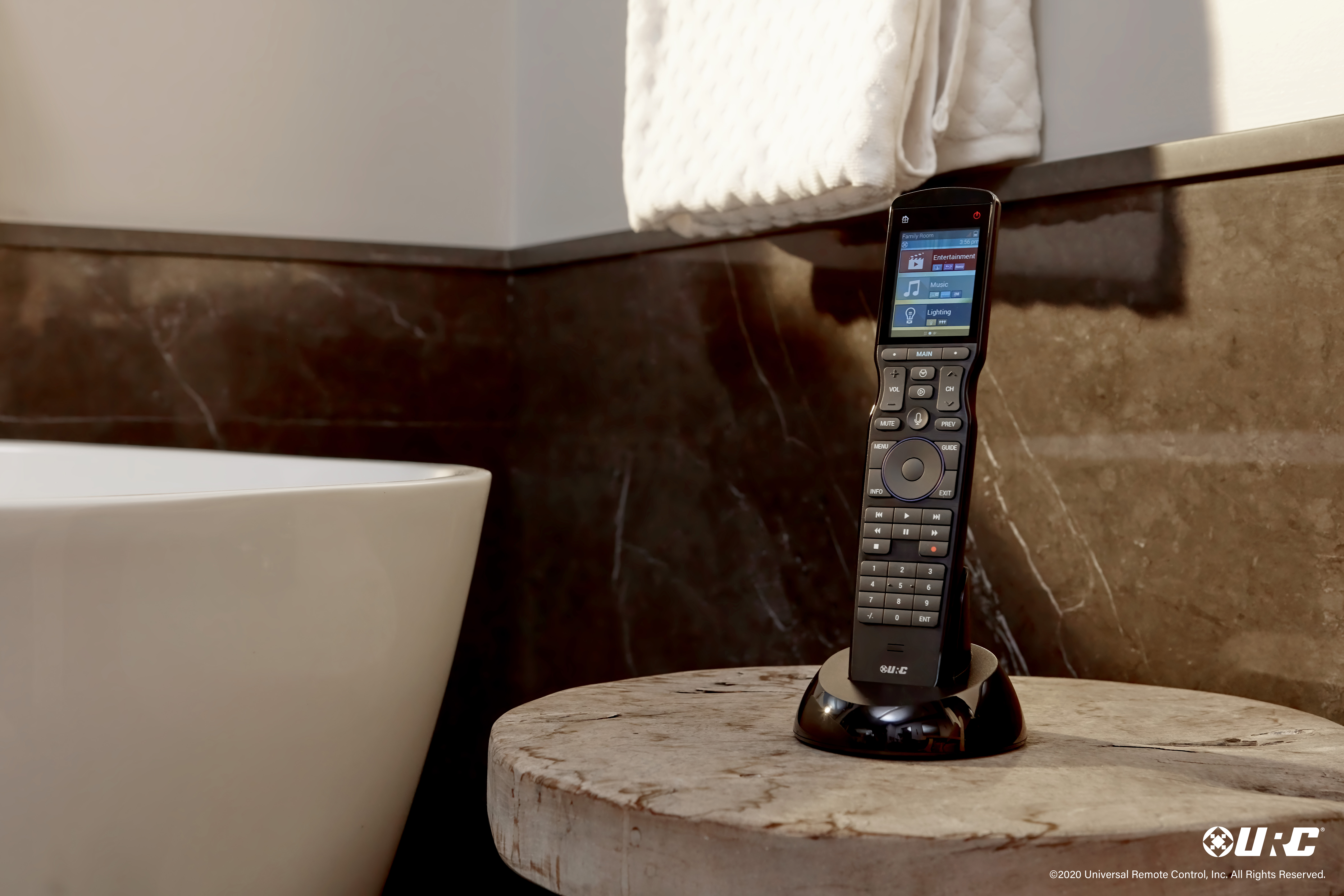 712
AWE's Managing Director, Stuart Tickle, was recently asked to provide his thoughts for a special report on Connected Living in …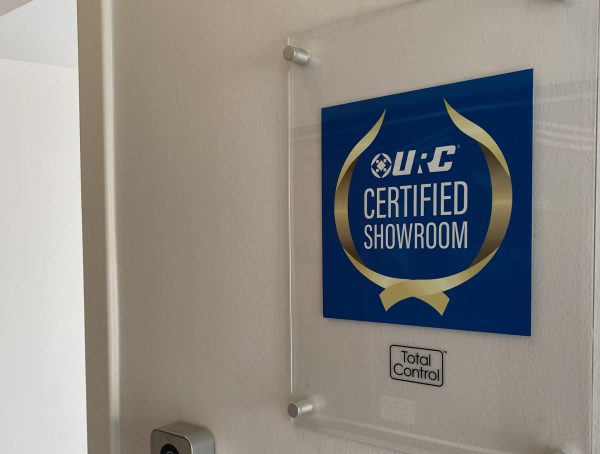 997
We're excited to share the news that AWE customer IDES is the first URC Showroom outside of the USA to …
Editor Picks
---