When a homeowner installed a new Ring X Line security system, he didn't expect it to prevent a break in on just the second night of having the system in place.
With AWE becoming the UK Residential Integration market channel partner for Ring X Line in August 2020, Apollo Satellite & Aerial Services immediately signed up to the Ring Partner accreditation programme. The company already offered CCTV installation services and thought that Ring X Line would fit in perfectly with their existing offering.
Once Apollo Satellite & Aerial Services had become an accredited dealer, company owner, Kenton Ashforth, decided to complete their first Ring security install at his own home. It's a busy household with loads of comings and goings and up until this point, Kenton had nothing but a broken camera fitted that offered no two-way communication. He decided to install a Ring Video Doorbell Pro X for the front of the house and a black Ring Floodlight Cam X to cover the back of the property.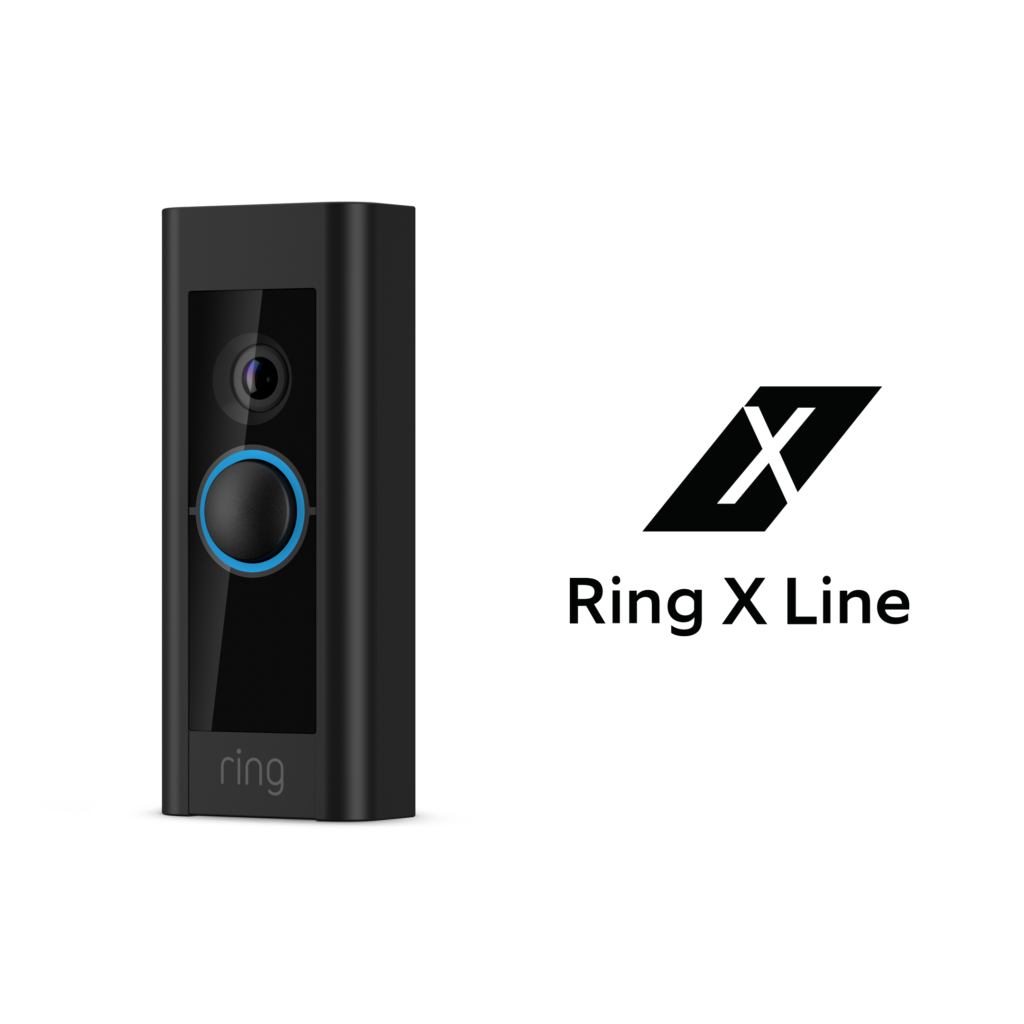 The Ring Video Doorbell Pro X is a hard-wired surface mount solution with power either coming from the included DIN Rail transformer or the optional Ring plug-in adapter, making it a good choice if there's existing electrical wiring for the doorbell. It offers 1080P video, dual band Wi-Fi and motion detection, as well as features such as privacy zones and two-way audio.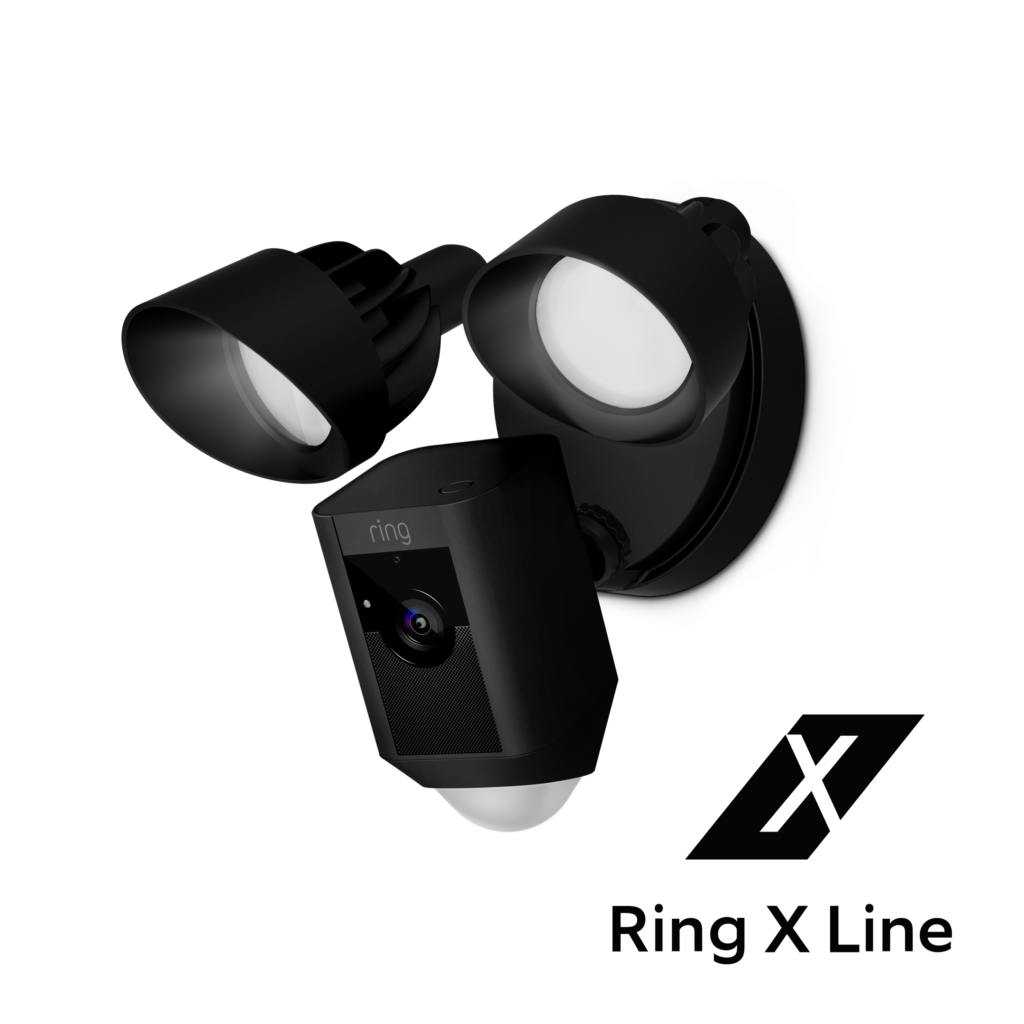 The mains powered Ring Floodlight Cam X have pixel-based motion detection on their 1080P images for precise configuration and include two directional LED lamps to cover a wide area and a siren controlled through the app to scare off intruders. As with the Ring Video Doorbell Pro X is, the Ring Floodlight Cam X is Alexa compatible and accessible through the Ring app for Android, iOS, or PC.
Kenton installed the two products on a Saturday afternoon but did not have time to fully set up the sensitivity and zones at that point. Happy with the install and the look and feel of the products, Kenton and his family were satisfied to have a security system in place, despite having lived in the same property for 21 years and not had a security breach during this time.
"On the Monday morning after I installed the system, I woke up to a notification on my phone from the Ring app," adds Kenton. "I clicked to open the video footage and to my surprise, I found myself watching a man entering our back garden and trying to get into our garden shed."
Despite not having the security system fully configured, as the intruder continued to walk around the garden to find a way into the shed, the Ring Floodlight Cam X turned on and this immediately deterred him and he left Kenton's property. The floodlight cam's two-way talk or siren facility would have done the job with a persistent thief too!
"We currently seem to have a local problem with theft, as we noticed that other people were posting similar stories on local spotted websites," continues Kenton. "Thanks to the footage that the Ring security system provided me with, I was able to share this with the group in the hope that someone recognised the intruder. I was also able to forward the footage to the police and they visited us and knocked on a few doors to try find out more information.
"I am very pleased with the fact that my Ring security system stopped any potential damage or theft to my property. My wife and three daughters love having the Ring system in place as it provides them with added protection and they like that they can see who is coming and going on the camera. After this experience, I immediately generated my first sale of a Ring X Line security system and I expect many more going forwards as it offers great perimeter protection, is easy to use and is family friendly."
The Ring X Line is tailored for professional installers who are looking for ways to provide better value and a more seamless installation process for clients. Each X Line bundle is built around a Ring Video Doorbell or Security Cam and includes a Ring Protect Basic subscription for the lifetime of the device, along with a four-year limited warranty. With the ability to add more complementary devices including the Ring Alarm Security System, integrators can create a comprehensive home security system.
UK integrators that are interested in becoming an accredited X Line dealer should register via: aweeuro.pe/RingTradeEnquiry
Homeowners that would like to be connected with an accredited X Line dealer should enquire via: aweeuro.pe/RingHomeOwnerEnquiry
More from Case Studies
---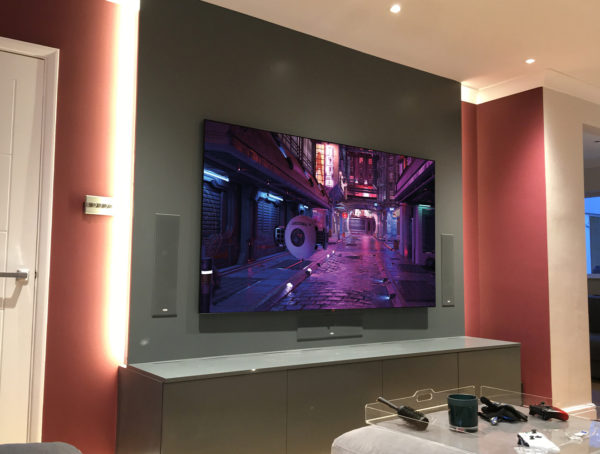 692
When a husband and wife duo started to modernise the detached family home that they share with their three children …
CASE STUDY: Retirement peace of mind in the Surrey Hills Dealer: SMC Products: Ring Video Doorbell Elite X, Ring Floodlight Cam X, …
"We completed this beautiful looking and sounding cinema room for the client with the help and expertise from AWE." We recently …
Editor Picks
---