The new UST Projector AV Cabinet (KLIF-UST1CS) from Kinetik is the perfect solution for Ultra Short Throw Projector installations. Available exclusively at AWE, these cabinets come in a variety of finishes and are designed to accommodate both 120" and 100" screen options. The cabinet sits the projector at an optimal height for comfortable viewing at seating level and also has an opening below the projector that allows for a centre speaker if desired.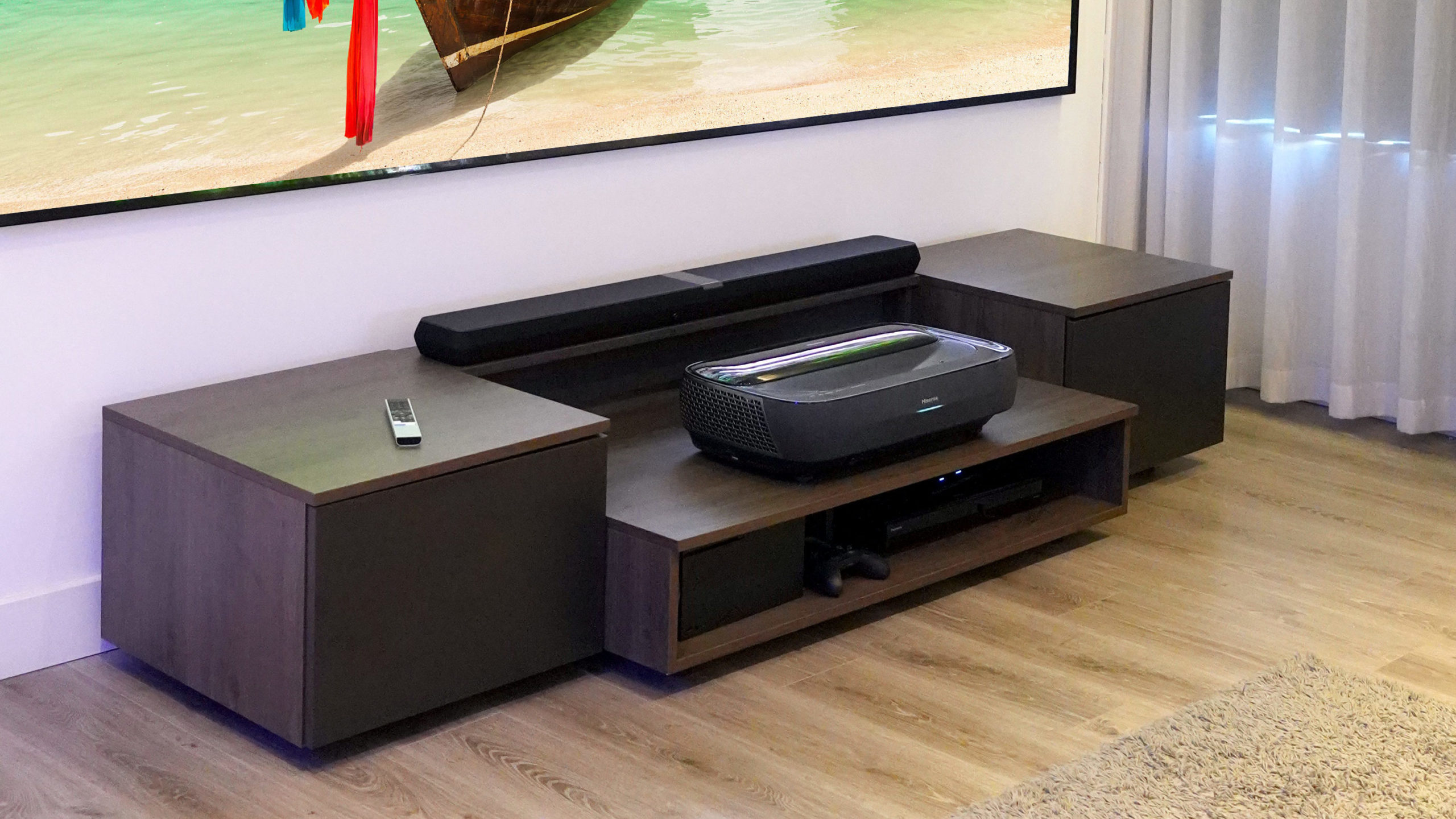 Kinetik values feedback from CI industry professionals and conducts their own in-house research and development, ensuring that every cabinet can meet the demands of an ever-evolving CI industry. The new UST Projector AV Cabinet include back panels with an engineered 'through core colour' material ensuring that cable access routes and ventilation cut-outs do not reveal an unfinished core of a different colour.
These cabinets are flat-packed and easy to assemble onsite. The main projector cabinet can be stand-alone or coupled with one or more complimentary side units in the same material and height. The centre unit has been designed to accommodate a wide range of UST projectors and has individually adjustable legs for levelling, onyx soft close hinges, and invisible cabinetry fixings.
Pairing the Kinetik UST Projector AV Cabinet with the Hisense 120L9 laser TV provides the ultimate ultra-short throw experience. The Hisense 120L9 laser TV offers a 120-inch display with a resolution of 4K, laser light source technology for accurate colours and deep blacks, and a sleek, ultra-thin design.
The cabinet comes in a variety of different finishes, including dark grey (soft black) or matte white (alpine white) and a premium finish option of a timber material (Graphite Denver Oak) with the option to have contrasting doors. Additional finishes are available upon request.
Stuart Tickle, Managing Director at AWE, comments: "Just like AWE, Kinetik Labs aims to provide high-quality products for custom installation. Kinetik offers a straightforward, reliable, and good-value range of products and this continues to evolve. Adding the Kinetik UST Projector AV Cabinet KLIF-UST1CS to the AWE line-up is fantastic as we can offer a complete solution for every UST install. Coupled with the Hisense L9 Laser TVs, this is a fantastic and stylish way to achieve an 100" display in a flexible, easy-to-install and economical way. Available at AWE now."
More from Hisense
---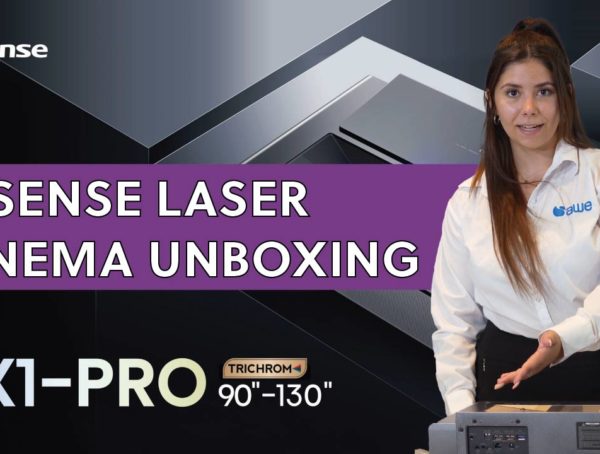 697
Retailing at just £2,499 the Hisense PX1-PRO is a very affordable way of achieving a huge screen with impressive picture …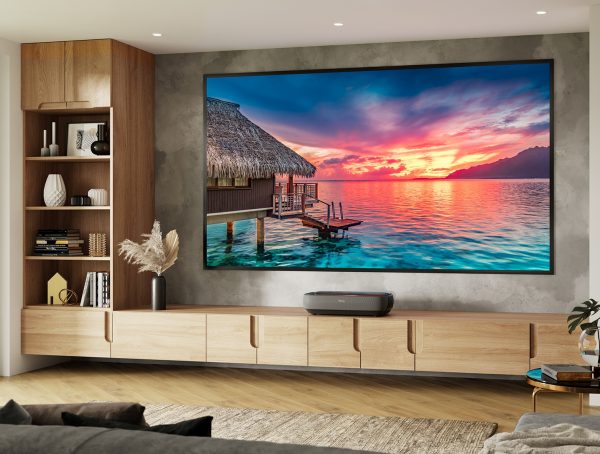 1.2K
Our Product Manager, James Drummie explains why the industry needs to rethink supersized TVs. The Dilemma…Manufacturers race to launch the biggest …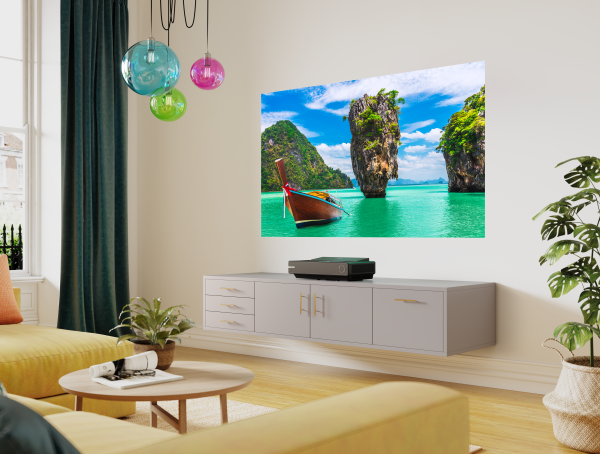 2.5K
New from Hisense and available now at AWE, the PX1-PRO is a high-spec ultra-short throw projector that's perfect for media …
Editor Picks
---