We are excited to announce that Denon is expanding their soundbar lineup with two new premium options, the DHT-S516H and DHT-S716H.
These latest soundbars combine 4K HDMI inputs with ARC support for perfect TV connection and operation, class-leading DSP processing, amplification and Hi-Res capabilities with the ease-of-use and form factor of a soundbar.
Building on the great features found in the HEOS Bar and HEOS HomeCinema HS2 soundbars, the latest Denon soundbars both share several sound quality and connectivity improvements. Featuring exceptional Class-D amplification across a variety of performance-tuned drivers, both soundbars provide the ultimate home theatre experience TVs can't deliver on their own. Additionally, the DHT-S716H and DHT-S516H ship with the latest version of HEOS Built-in music streaming and voice control (Amazon Echo or Google Home speaker required). The advanced DHT-S716H creates breathtaking sound from just one unit, and optionally pairs with the Denon DSW-1H (sold separately) for even more seismic bass in big rooms, while the smaller DHT-S516H ships in a set with a dedicated wireless subwoofer for balanced Denon sound. With the ability to support DSD (2.8, 5.6 MHz), FLAC, WAV, ALAC (192/24), MP3, WMA and AAC (USB/Network) on both soundbars, consumers can experience Hi-Res content quickly and easily.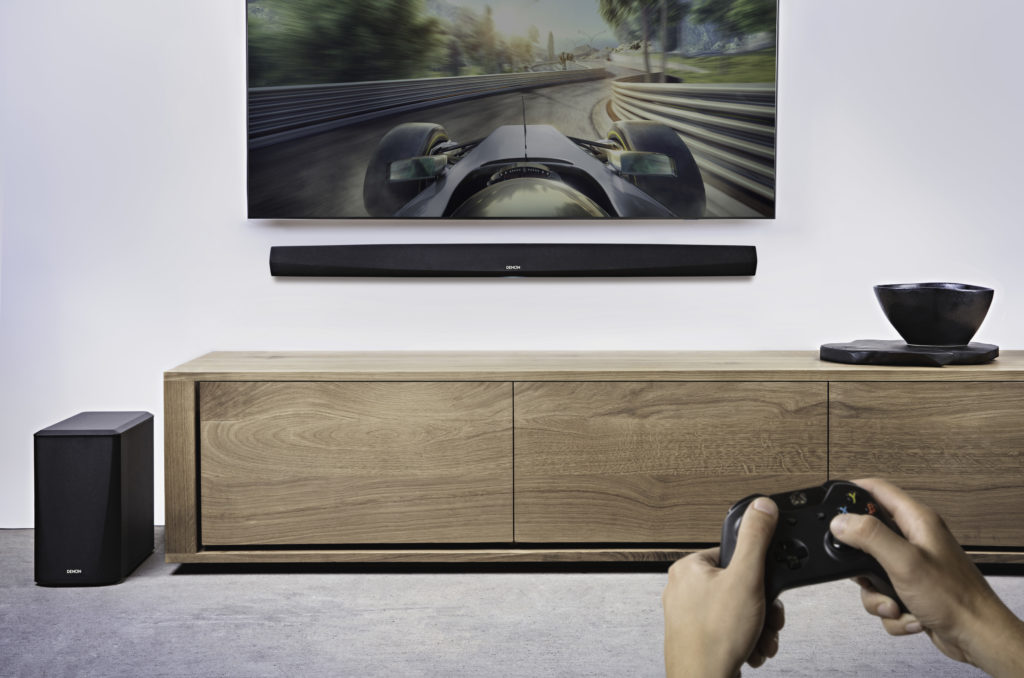 More than just soundbars, both the DHT-S516H and DHT-S716H allow users to experience wireless, whole-home audio with HEOS Built-in. The DHT-S516H also enables consumers to use Apple AirPlay 2. When paired alongside other HEOS built-in AV receivers, soundbars and speakers, users can play the same song everywhere or select different songs for each connected room. HEOS Built-in also enables access to music from several major streaming services, including Amazon Music, Spotify Premium and free, Deezer, TIDAL, TuneIn Internet Radio, and others, for limitless listening.
Advanced HDMI inputs allow for features like Auto Low Latency Mode (ALLM), which dramatically improves the gaming experience when in use. As an added benefit, the DHT-S716H can leverage HEOS speakers, including the HEOS 1, HEOS 3, HEOS 5 and HEOS 7 as rear channels for immersive surround sound in a 5.1 set-up.
DHT-S516H Features: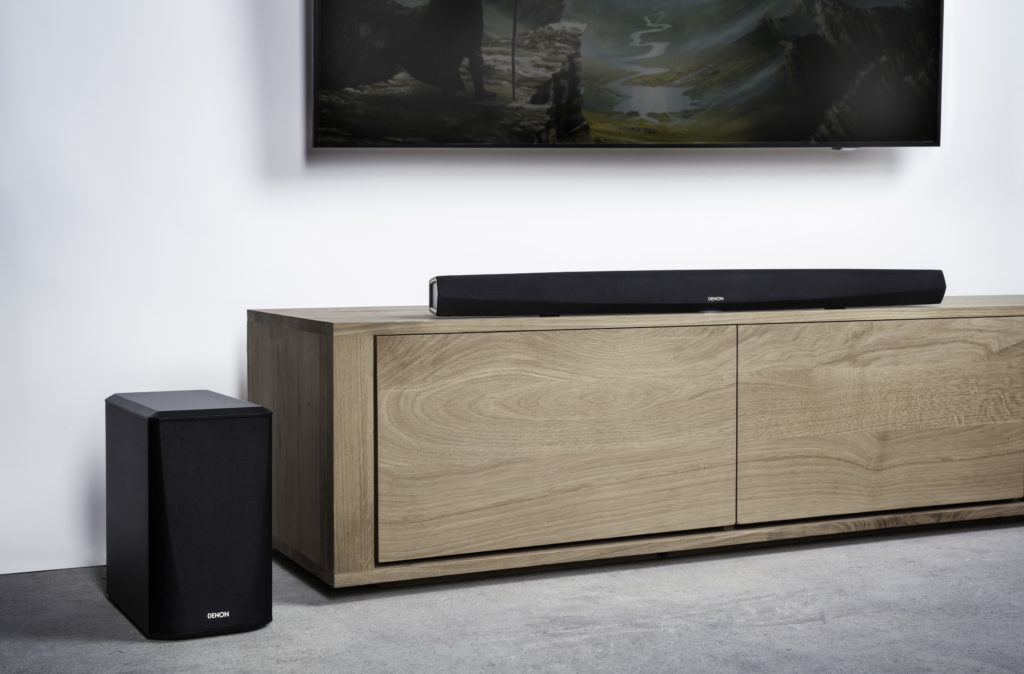 ·Low-profile design and wall-mountable: At two-inches tall, the DHT-S516H fits most spaces and won't block a TV's bottom edge or IR remote sensor
·Supports Popular Surround Formats: Dolby Digital, Dolby Digital Plus and DTS decoding for an immersive surround sound experience
·Denon Dialogue Enhancer: Improves dialogue intelligibility – ideal for movies and TV shows with complex audio soundtracks
·Effortless Connectivity: Users have access to HDMI with Audio Return Channel, an Optical digital audio input, Bluetooth built-in, AirPlay 2, and 3.5mm auxiliary input
---
DHT-S716H Features: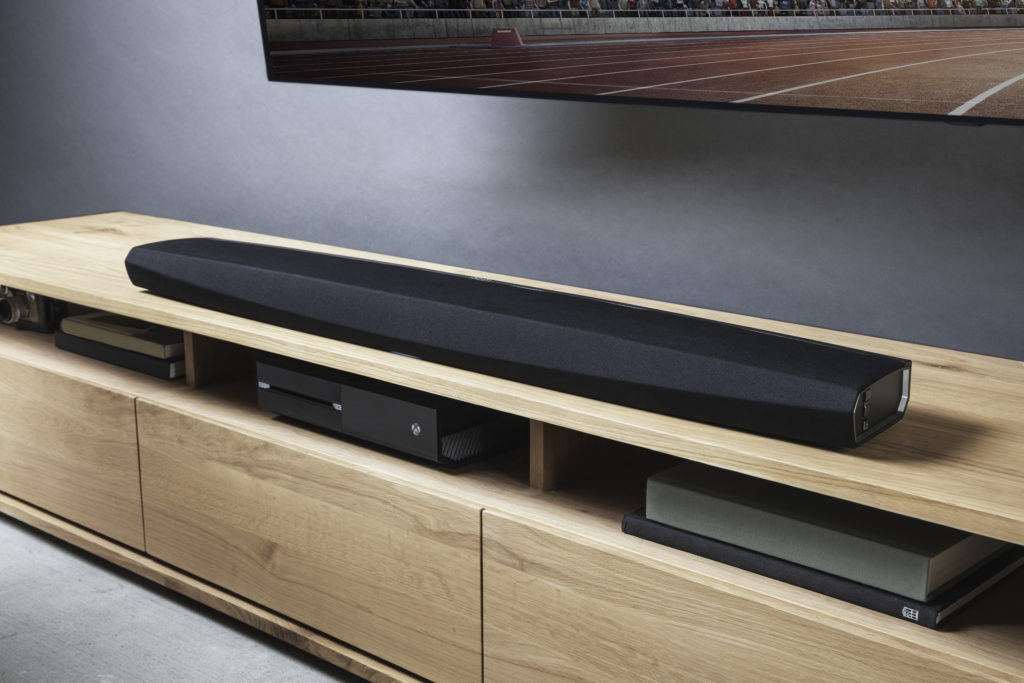 ·Dolby TrueHD and DTS-HD Master Audio: Users will experience immersive, room-filling, lossless home theatre sound with Dolby TrueHD and DTS-HD Master Audio surround sound decoding
·Latest HD Compatibility: Four HDMI inputs with 4K Ultra HD pass through, HDCP 2.2, HDR, Dolby TrueHD, DTS-HD Master Audio and Dolby Vision, plus ARC support ensure the DHT-S716H can support the latest content available
·Optional 5.1 Expansion: Add the DSW-1H wireless subwoofer and surround speakers to create a 5.1 listening environment
DSW-1H Features: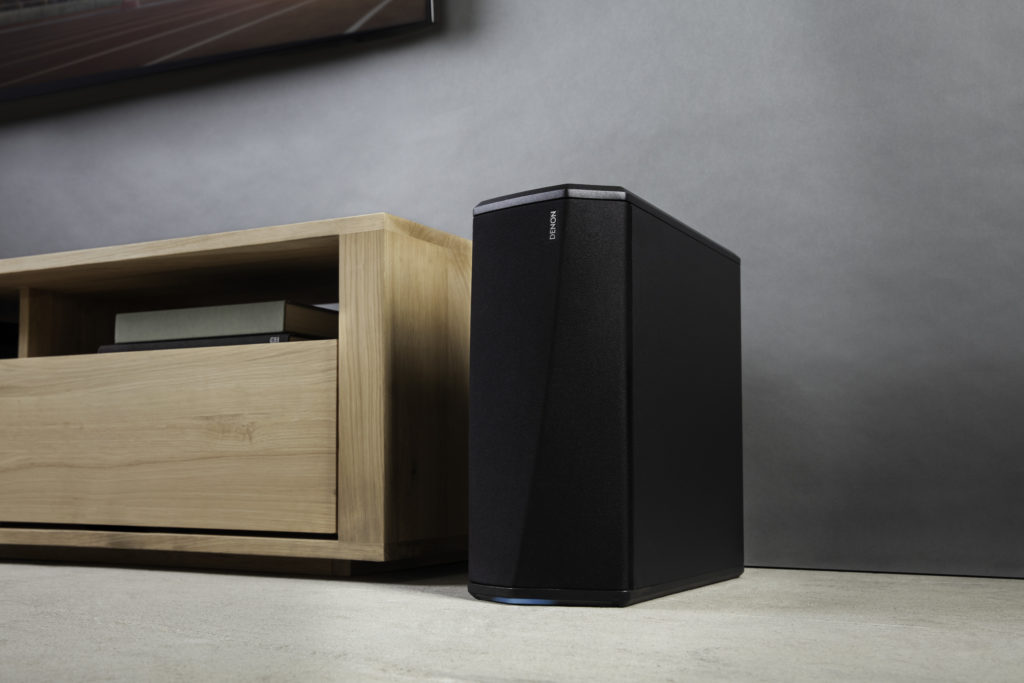 ·Deep Bass: Add even more powerful bass to the Denon DHT-S716H soundbar for a truly complete immersive experience
·Custom Drivers: Dual custom 5.25″ drivers and sophisticated high-power Class-D amplification work together to deliver a rich, dynamic bass
·Easy Set Up: Simply plug the DSW-1H subwoofer into a wall outlet, then pair with the DHT-S716H soundbar via Wi-Fi
---
The DHT-S516H, DHT-S716H and DSW-1H are currently available via AWE Europe.
For the full unedited article please visit Denon.co.uk
More from Audio
---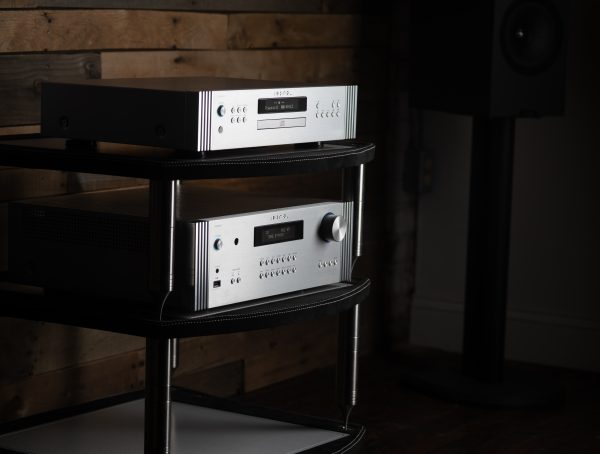 1.1K
Now available to purchase at AWE, meet the Rotel Diamond Series comprising of the RA-6000 Integrated Amplifier and the DT-6000 …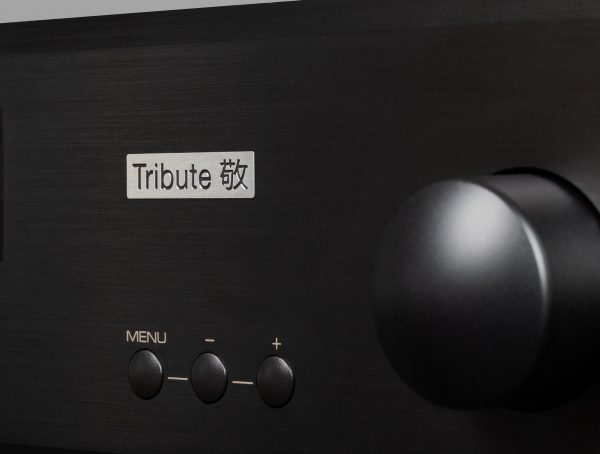 1.4K
Ken Ishiwata was a legend in the world of high-fidelity audio and shaped the way we listen to music today. …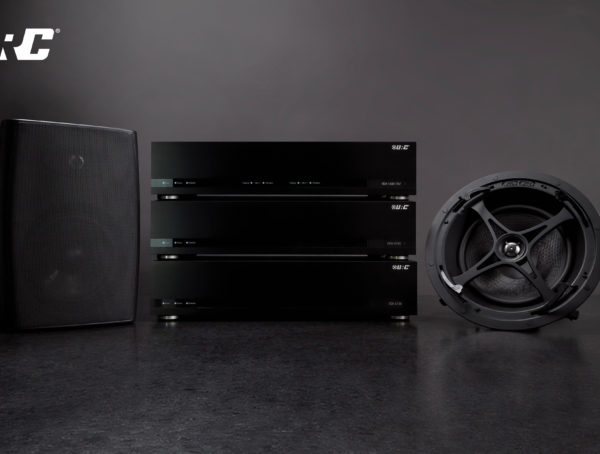 1.9K
The latest announcement from the CEDIA Virtual Expo - URC, AWE's exclusive control brand for residential and commercial applications announces …
Editor Picks
---