Leading UK distributor, AWE is enhancing its relationship with Denon by announcing that it will be exclusively distributing HEOS™ by Denon, the wireless multi-room sound system into the install channel. HEOS is a major new product line from Denon, and AWE will be supporting this with its award winning distribution, technical support and training services.
"We have been the solus distributor for Denon for a decade and have developed a strong and successful relationship" comments Stuart Tickle, Managing Director of AWE. "We are excited to be building on this by introducing the HEOS range into our portfolio. HEOS is a game changer for the industry, as it is the first multi-room audio product from a major global audio brand."
Jason Dear, UK Managing Director at D+M Audiovisual commented "We are delighted to be able to offer the Custom Install market the HEOS by Denon Wireless Multi-room Sound System. Having worked closely with AWE for many years with our core Denon and Marantz product portfolios, we believe that AWE are best placed to deliver the benefits of HEOS to this key channel and look forward to our continued partnership with AWE in order to grow the HEOS brand."
HEOS comprises three active speaker options – HEOS 3, HEOS 5 and HEOS 7, the HEOS Link for adding a HEOS zone to an existing amplifier system, and the HEOS Amp which provides any set of stereo speakers with the same system capabilities.
Unlike other multi-room audio solutions on the market, HEOS works off a home's network, both wired and wireless using dual-band 5GHz 802.11n for the best possible connection. This means that wired and wireless units can be perfectly integrated within the same system, unlike products which utilise a dedicated wireless mesh network. An optional HEOS Extender wireless bridge is also available to extend a home's wireless network where required.
HEOS 3 is the most compact speaker in the range and is surprisingly powerful thanks to a two channel digital amplifier, twin full-range speaker drivers and a bass port. It is flexible in terms of placement, and can be positioned either horizontally or vertically, or wall mounted using an optional bracket. HEOS 5 is a four driver speaker system, incorporating two precision tweeters, two mid/bass speakers and a passive radiator. Each of the four active drives is powered by its own dedicated Class D digital amplifier, producing a loud, balanced sound.
The largest of the three speakers, the flagship HEOS 7 includes five class D amplifiers powering dual mid-woofers, two precision tweeters, twin passive radiators and an active subwoofer. HEOS 7 can easily fill a room, with sound, rich tones and low-end bass. This bigger unit has a striking curved design and it looks stunning on a coffee table or sideboard. All units can be used individually or linked and used as a stereo pair.
Set up and control is completed via the dedicated HEOS App, allowing an installer to complete the designation of zones quickly and easily. HEOS supports Spotify, Deezer, Napster and Tuneln, or content on any networked PC and can direct these sources to multiple or individual zones
More from Audio
---
We are excited to announce that Denon is expanding their soundbar lineup with two new premium options, the DHT-S516H and …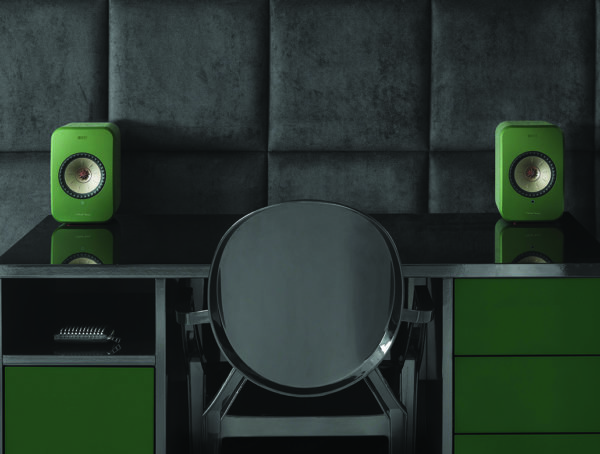 489
Both KEF R11 & LSX triumph in prestigious awards. KEF has received two of the top honours in this year's EISA …
HEOS Drive is a professional product designed by CI experts for custom installers. It is a powerful four-zone, eight-channel multi-room …
Editor Picks
---