Our Product Manager, James Drummie explains why the industry needs to rethink supersized TVs.
The Dilemma…
Manufacturers race to launch the biggest and finest TVs, but we are now hitting a size limit for flat panel TVs, and manufacturing isn't the issue, it's simply the size of our doors! The box size of a 100" screen is probably the upper limit of what will physically fit into most living rooms. Sony and LG have already offer screens around this size, but the demand exists to go even bigger. To do so manufacturers must think outside the box…
The Solution…
A traditional projector has been the only viable answer to this dilemma, but for many installs it's simply not an option due to a lack of light control, restricted ability to run cabling, low ceilings or light fittings etc. However, there are a couple of ways to overcome these challenges and go BIGGER.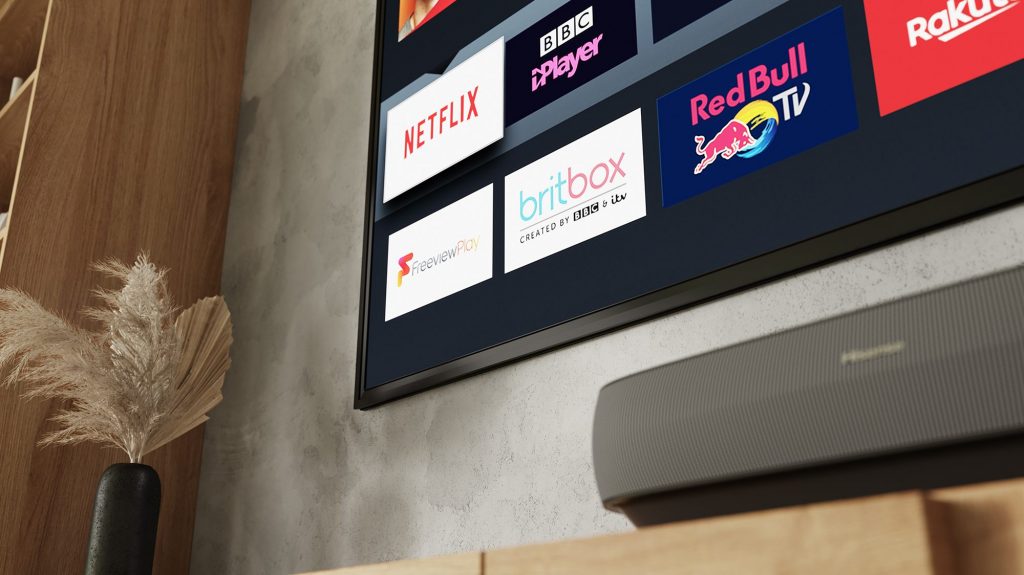 The first is to use an ultra-short throw projector. Hisense has pioneered the Laser TV market and its L9 models use triple laser tech to produce incredible colour quality and brightness with a 4k image. What makes this different from other ultra-short throw projectors is that it comes packaged with a screen and has smart TV functionality built in, so it's ready to go. The Hisense L9 comes in two sizes, 100" and 120". Both screens are ambient light rejecting so can be used with lights on or without blinds/curtains when compared with a traditional projection setup. Both variants include built-in speakers and a TV tuner. Starting from £3,999 for the 100" version, they make supersized TV accessible to all.
For those that want the biggest image and for whom a high-ticket price of several hundred thousand pounds is not a restricting factor, you could specify a Micro-LED screen. These are made up of lots of small panels that are put together on-site, immediately eliminating door size as an issue. Installers interested in seeing such a screen are welcome to contact us to book a visit to Sony HQ, where there is a 220" Crystal LED screen on display. It is full 4K and has so much brightness that even in full daylight you can see a fantastic HDR image. Thanks to its modular structure, with Micro-LED there's no real limit to size.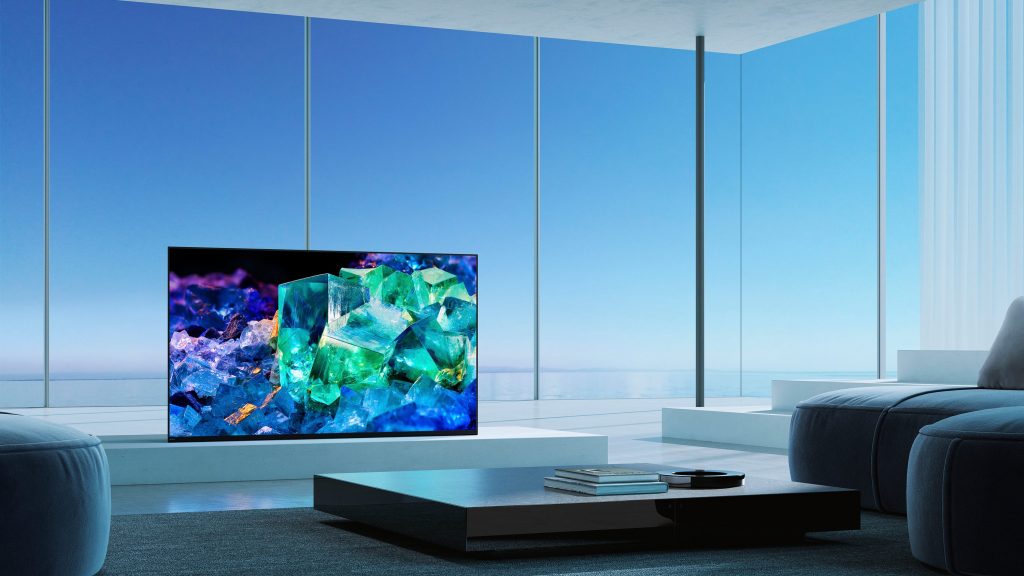 The Future…
So, the best TVs are currently the optimum solution up to 100", which is where Laser TV comes in at 100" to 130" size range. Micro LED is out of the price consideration of all but the wealthiest, so whilst we wait for the next big thing, the best way to get that 3-metre-wide and up image is to use a traditional projector. Sony have just made that easier with the launch of their latest models which are native 4k, laser light-source based, and provide an extremely high level of brightness.
More from Hisense
---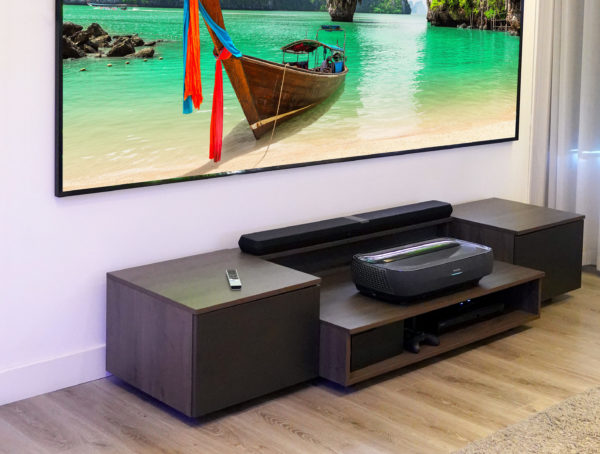 955
The new UST Projector AV Cabinet (KLIF-UST1CS) from Kinetik is the perfect solution for Ultra Short Throw Projector installations. Available …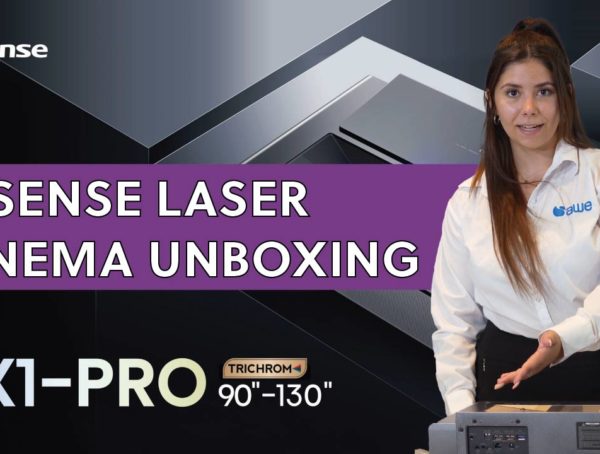 697
Retailing at just £2,499 the Hisense PX1-PRO is a very affordable way of achieving a huge screen with impressive picture …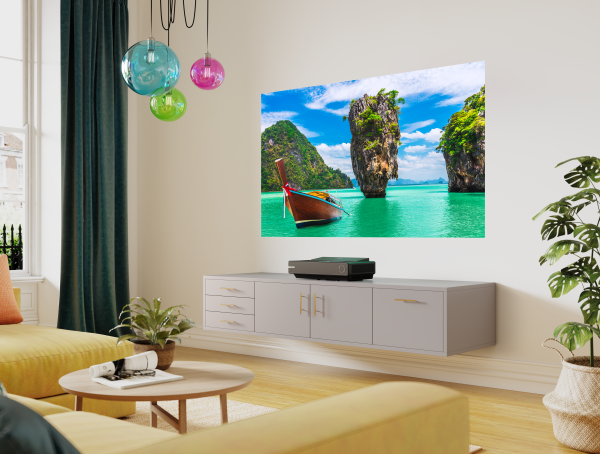 2.5K
New from Hisense and available now at AWE, the PX1-PRO is a high-spec ultra-short throw projector that's perfect for media …
Editor Picks
---