Photo Gallery
Situated in the heart of Borough and just minutes from the bustling South Bank, Brigade Court is a new luxury residential development like no other. Set in the former home of the London Fire Brigade, it connects past, present, and future through a mix of Grade II listed buildings and contemporary architecture, set around a central courtyard for the ultimate in modern living.
In addition to the stunning studio, 1-, 2- and 3-bed apartments on offer, what sets this development apart is the quality and extent of the communal spaces residents will be able to enjoy.
The Social offers resident lounges and workspaces, all managed by a 24-hour concierge who can attend to any needs they may have. The Mess Room dining space with a fully equipped kitchen can be booked for private dining or meetings, while the Lookouts are shared roof terraces with breath-taking views of the London skyline. Perhaps most unexpected, however, is a 12-seat screening room which can be booked exclusively by residents or used any time for casual viewing.
To maintain the quality levels seen throughout the rest of the development, AV specialists The AViology were called upon to specify and fit out the screening room, and they turned to AWE to assist in the specification and supply of the appropriate equipment.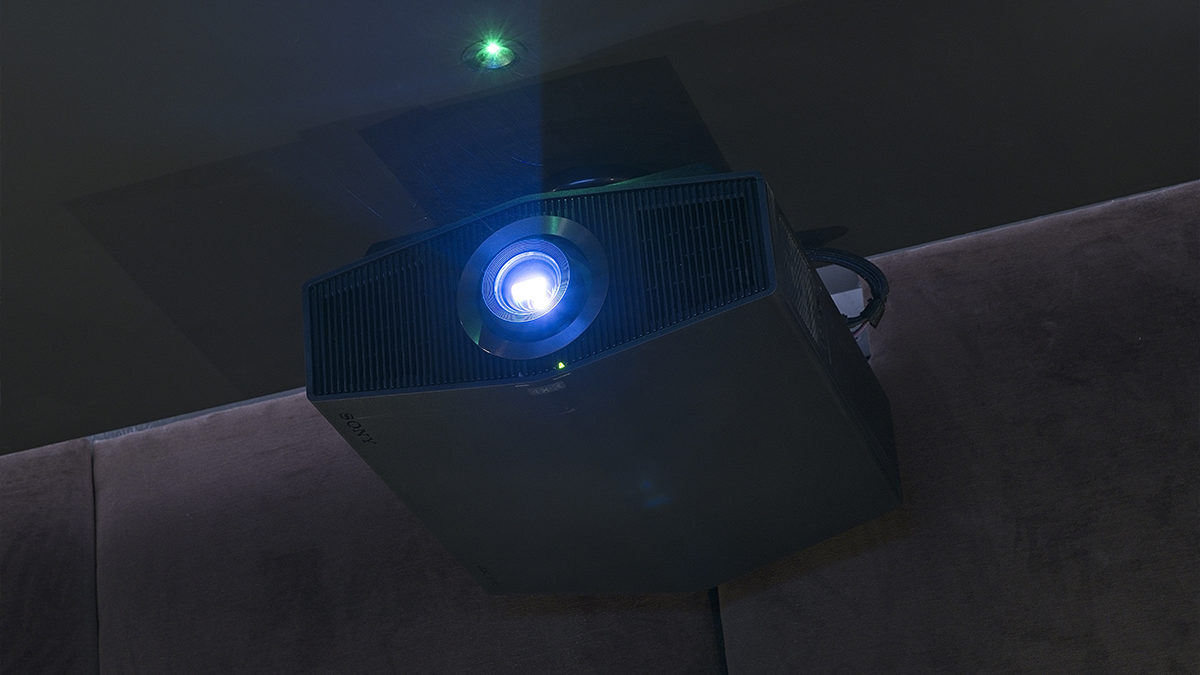 Although this will be a shared facility, the approach was very similar to creating a personal home cinema room and the focus remained very much on creating a high-end space that delivers the best audio-visual experience possible. To achieve this AWE supplied a Sony VPL-XW7000 native 4K laser projector along with a 7.2.4 Bowers & Wilkins speaker system and suitable amplification.
The extensive audio setup includes three CWM7.3S2 and four CWM7.5S2 in-wall speakers powered by a Denon AVCX6700 AV receiver twinned with a Rotel RMB-1555 power amplifier, as well as two CCM7.5S2 in-ceiling speakers, two ISW-4 in-wall subwoofers and a SA1000 subwoofer amplifier. A Sony UBPX800M2B.CEK 4K Ultra HD Blu-ray player with Dolby Vision provides a local source.
Dan Wheadon at The AViology explains: "I've used AWE for some time. I'd previously heard a Bowers & Wilkins cinema room and I was very impressed, so now being able to source through AWE is a real bonus. I was looking for the right opportunity to use Bowers & Wilkins in a cinema room and this came up. It was a bit of a no-brainer; I know and trust the brand and have a great relationship with the supplier."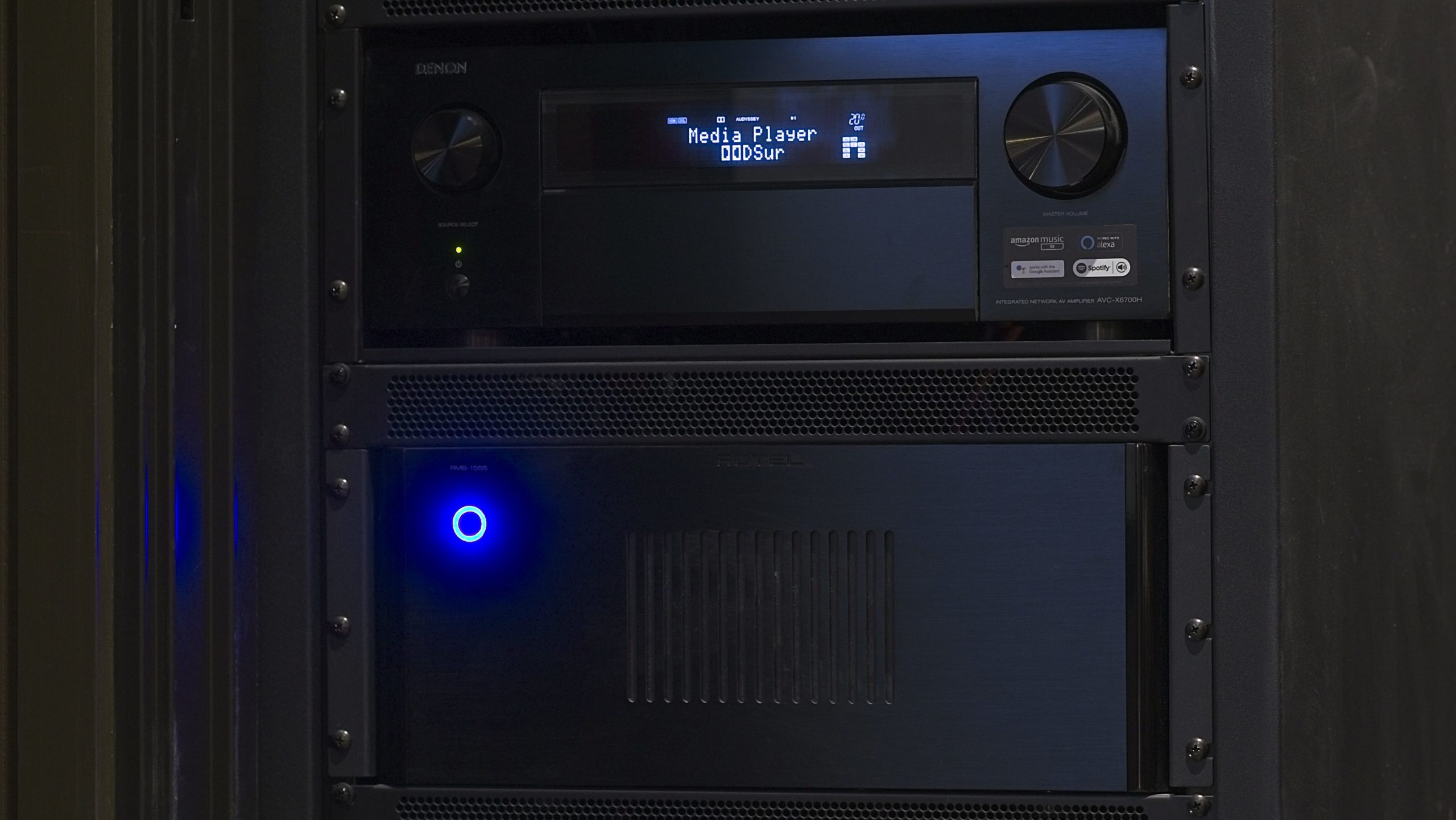 "We've gone to the higher end because performance is crucial; we want the clients to be impressed and when they walk into the room and all systems are fired up for them to go, 'wow, that sounds and looks great'."
The residents were also front of mind when the room was being designed, of course, as Wheadon says: "These are high-end apartments, and the cinema room is part of the package – obviously a cinema space sounds like a cool shared amenity, but from our side, we don't want to just tick a box, we want the residents to be blown away when they first use it."
With the cinema room being in the basement of a residential building and surrounded by apartments, one area that did require more thought than a standard private cinema space was the noise output. As well as the potential impact on residents, the building also had to abide by all noise, ventilation, mechanical and electrical regulations.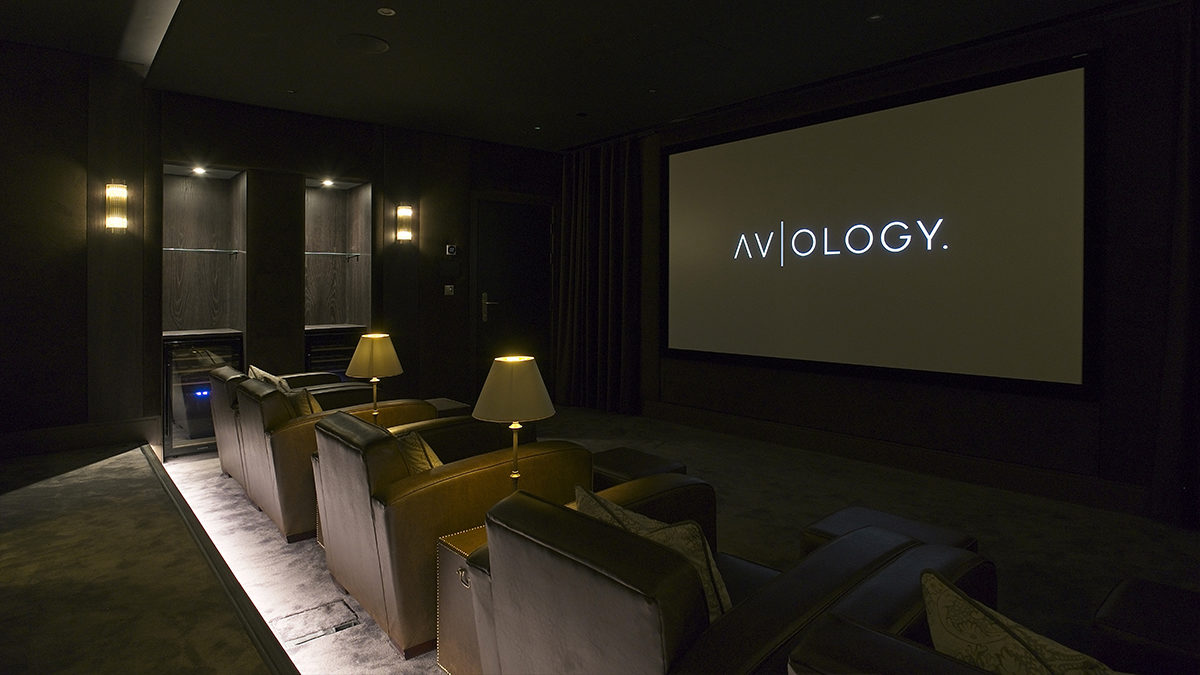 "We're putting a substantial number of high-powered speakers into the walls, so we needed to carefully consider the impact of noise bleeding through to the apartments and the surrounding areas. Obviously, as it's part of a large apartment complex, the mechanical side of things are strictly regulated too. So, for example, where the rack is going to be, we had to work out the exact heat output to have the correct extraction as this forms part of the complex heat recovery and ventilation system across the entire block."
AWE was on hand to provide information and offer technical assistance to ensure these measurements were accurate.
"There's an acoustic consultant employed for the whole complex for all aspects of noise control, of course one of these was the noise output of the cinema room. AWE was able to assist us with calculating the exact noise output levels for the room based on the equipment purchased from them. These were submitted to the acoustic consultant; the same with the heat output for the equipment. We were able to submit that to the mechanical and electrical consultants to make sure that it complied within the constraints that they have to work with."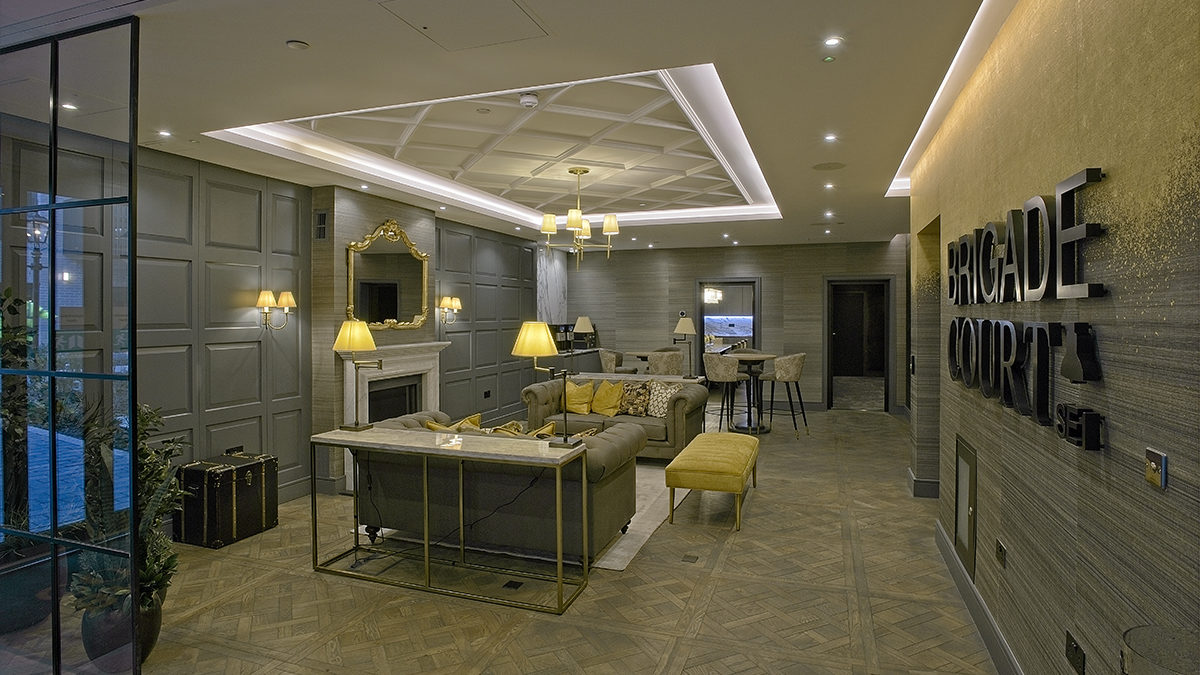 It was also important to ensure the room was easy to use, with simple controls for elements such as lighting & AV Control. Wheadon adds: "If it was someone's home, we might have more options for the user, but this is going to be used by a wide range of people with different technical abilities. The room has the same back-end equipment, but on the user-facing side it's a case of keeping it simple."
With the construction team on site having to deal with various delays due to Covid and materials shortages, the flexibility of the AWE team was particularly beneficial throughout the project, concludes Wheadon: "I've had a great relationship with AWE for some time now and the team were very helpful getting stock allocated. They were able to line up all the stock and held the order for us until we were ready to take delivery on site. That side of it was very good as always."
More from Bowers & Wilkins
---
How do you improve on a multi-award-winning loudspeaker range still considered as the best-in-category? Bowers & Wilkins have built upon …
Superb Subwoofers The long-awaited new in-wall subwoofers have arrived at AWE: the ISW-8 and ISW-6. The ISW-8 subwoofer has been extensively …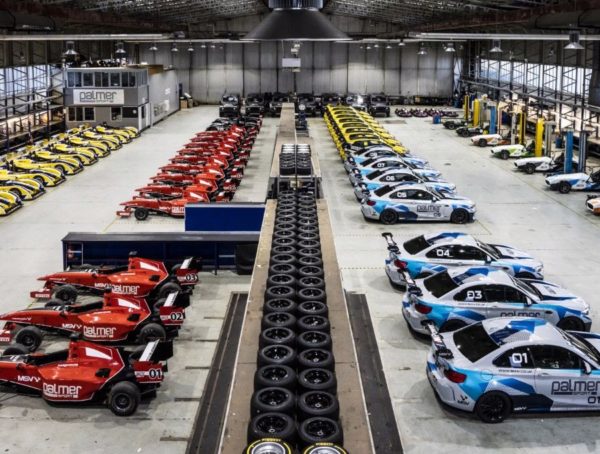 786
Winners have been notified! A select group of lucky integrators will be joining AWE and their brands at the AWE Motorsport …
Editor Picks
---