James Vincent, Managing Director of JMV Solutions Ltd
SANUS Racks from AWE
Why did you choose this product?
I chose the SANUS racks as we were very impressed with the sales representative at the AWE Expo a few months ago, as well as the quality of the demo products he showed us. He explained that the company's thinking behind its product range and how it is very focussed on ease of installation and features. On our next project, we purchased a small open rack which allowed us to test the quality of the rack, and we certainly weren't disappointed. Every rack since has been a joy to work with.
What do you like about using it?
I like the fact the SANUS rack comes with all the accessories that you require, including the shelves, screws, blank plates, doors, panels, cable ties – everything. It makes the purchasing and building of the rack very easy. Secondly, I like the quality of the rack. It is sturdy, very well made and looks great once installed. It fills you with confidence and creates an impressive rack build for the customer.
What additional features would you like to see?
To be honest, we have not come across anything extra that we would like to see supplied with this rack. It comes in good packaging, with all the accessories that you need and is well built at a very sensible price. Well done, SANUS.
In which applications are you using the product?
As a business, we use SANUS racks in IT and AV installations. We have used the small skeleton racks, right up to the 42u monster rack and all in between. We have installed small servers, switches, AV systems and CCTV systems in these racks and have never had any issues. We will continue to use these racks on as many projects as possible.
SANUS AV Racks
SANUS AV racks have great selling points for installers, as the range has been designed with quick installation and easy access in mind. The racks are pre-assembled with blanking panels and vented shelves, and include back stops to ensure the AV equipment does not move during use. Quick-release back and side panels provide easy access to components and wiring, while swivel casters and adjustable feet allow mobility and stable positioning.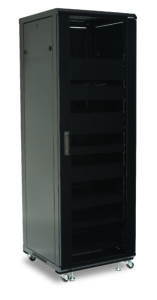 More from Sanus
---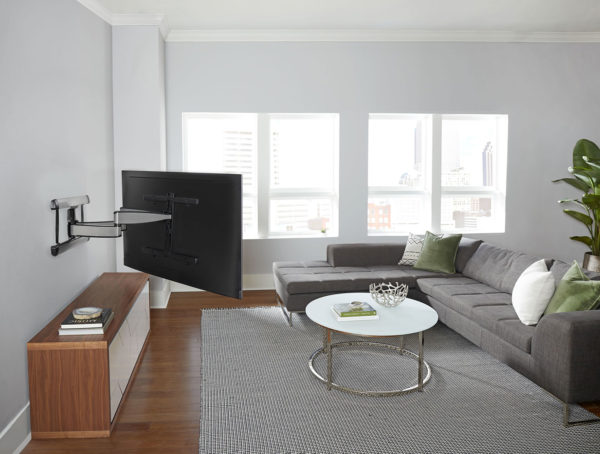 681
Designed to blend seamlessly with TVs and décor, the SANUS Advanced Full-Motion Mounts are inspired by the sleek look of …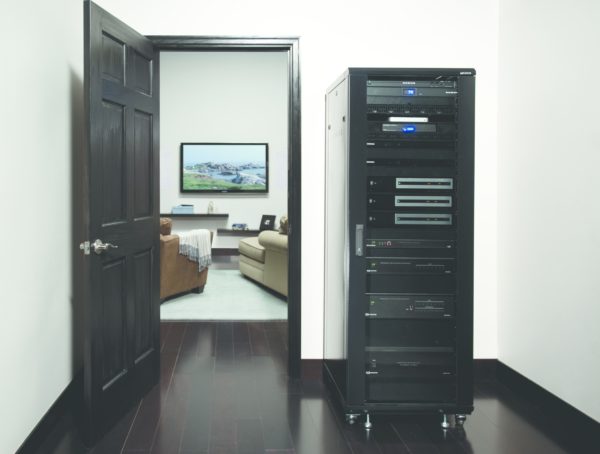 363
AWE strives to provide its valued customers with everything they need to complete a professional media room or dedicated home …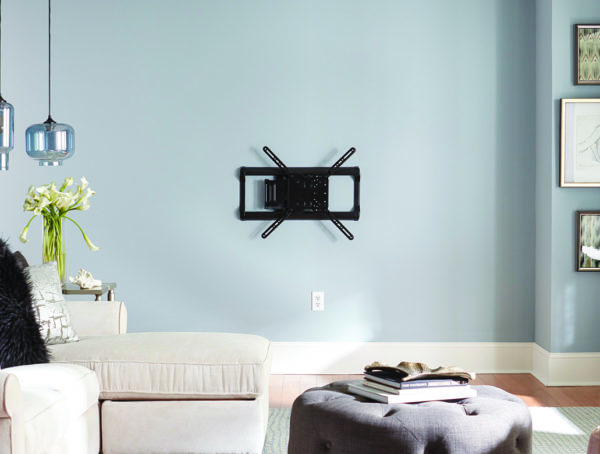 369
About SANUS SANUS designs and builds fine AV mounts, furniture, racks and accessories and delivers high quality, safety-tested, and beautiful products …
Editor Picks
---