AWE & Epson ran a two-month Dealer Promotion during April and May this year, which saw dealers receive a draw entry every time they purchased a EH-TW9400 or EH-TW9400W projector. Richard Bell, owner of UK Home Cinemas was the lucky winner and was rewarded with an Epson EH-TW9400 projector.
After being notified that he had won, Richard commented:
"I was delighted to hear that I had won an Epson projector in the recent AWE promotion. I specify Epson projectors in many of my installs and have always loved the EH-TW9400 model. These projectors are really bright, making them a perfect product for use in dedicated cinemas as well as in rooms where there's going to be a bit of light around – like a lounge or media room. I purchased a couple Epson projectors from AWE to ensure that I have enough stock for my current projects, but I'll probably use the prize to replace the projector that I currently have in my own system.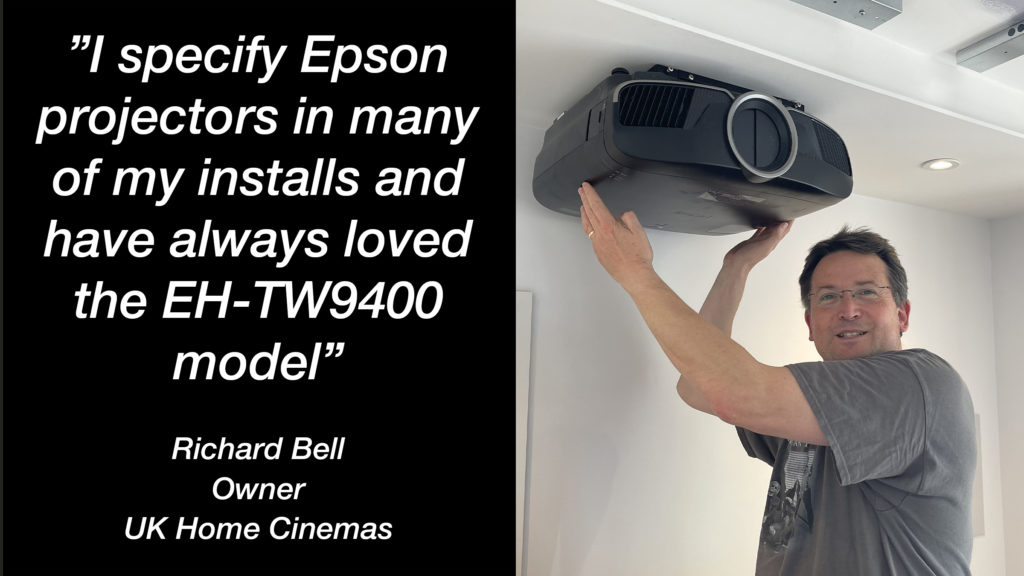 "I have worked with AWE ever since I transitioned from being a contractor in broadcast systems integration to a home cinema integrator eight years ago. I've always been extremely pleased with AWE – from their product offering to their staff and the customer service. They have a great attitude, always providing me with the support that I need and going the extra mile when required. If any issues happen, they sort them out straight away. While Nick is my main contact, I can speak to anyone in the sales team and know that they will help me.
"My company predominantly focusses on home cinema installs that range between £10K – £60K. With all projects requiring a projector, and AWE distributing both Epson and Sony, I am in regular contact with them. I also purchase home cinema speakers and Denon products as well.
"Thanks again to AWE and Epson for my new EH-TW9400 projector – I am thrilled to have won it!"
More from Corporate
---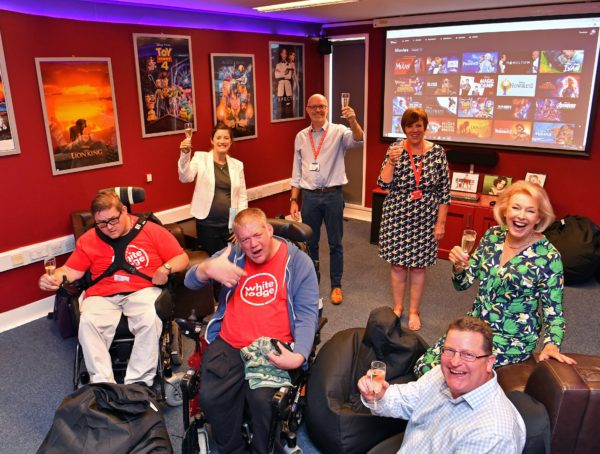 1.1K
AWE is a proud sponsor and operational partner of Together for Cinema, an AV industry good cause enterprise founded in …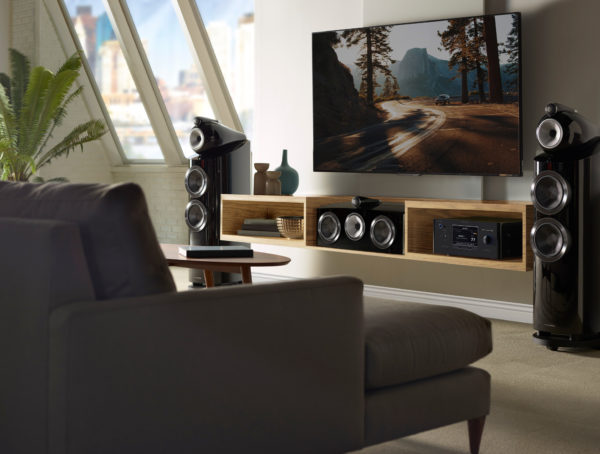 3.7K
Sound United, the global force in audio manufacturing and AWE, the UK's leading distributor to the CI channel have announced … 1.1K
AWE's Smart Home Academy has launched a brand-new one-day training course that will educate attendees on how to specify and …
Editor Picks
---