CASE STUDY: Retirement peace of mind in the Surrey Hills
Dealer: SMC
Products:
Ring Video Doorbell Elite X, Ring Floodlight Cam X, Spotlight Cam X
Having worked in central London for many years, Kim and John were looking forward to a more relaxed life in the countryside, but with fewer local shops, and a more isolated location they both had a few concerns.
Kim's friends had shown her their Ring app before, showing how they could make sure they wouldn't miss a delivery, and she remembered it when speaking to her technology installer – a local CEDIA dealer. She and her husband had used a security system in the past but had disconnected it in recent years due to the high monitoring and maintenance fees. Now they would be living at the end of a country lane she wanted something similar, but simpler, to give her peace of mind when her husband was away, or when they were on holiday. What she didn't want, however, was the significant installation hassle and expense, as well as the ongoing cost.
Her CEDIA dealer talked through the architect's drawings with Kim and John, to understand what they needed, and how they'd like to use a security system. After checking the builder and interior designer and contractor, the installer specified a couple of Ring X Line cameras and video doorbells, as well as a wireless Ring alarm system. He provided a (reassuringly affordable) price and ensured that power and cable was provided to the locations where it would be needed.
The wireless alarm solution meant that there wasn't any complex coordination needed with window and door suppliers, and the installer could complete all works in one second-fix visit.
After setting up the Ring cameras, Ring Alarm hub, keypad, motion sensors and door/window sensors the dealer showed Kim how to set-up the motion detection zones and helped her enter the details of her friends nearby who would act as keyholders.
He made sure their app correctly displayed his company details (in this way, they ever experience a problem, need further support or wish to add a new product, the app directs them to the Ring Professional Installer as their first port of call).
In the end the cameras – much more discreet than normal CCTV units – didn't stand out against the house and garage, but provided enough light to discourage would-be burglars (without getting triggered by birds and squirrels).
Kim even found that she was able to receive a discount on her home insurance because of the Ring alarm the CCTV recordings.
The dealer was just pleased that he could provide a security system that the customer understood first time, enjoyed using, and wasn't a nightmare to install.
About Ring X Line:
For more information, and to become an accredited X Line dealer, visit: connect.awe-europe.com/xline
About SMC:
SMC is a London-based systems integrator, offering beautiful, simple and reliable integrated technology solutions and 24/7 support for residential and other customers. This ISO and NSI accredited company has around 70 staff, including an architect, designers, programmers, sales consultants, project managers, security specialists and installation technicians.
More from Case Studies
---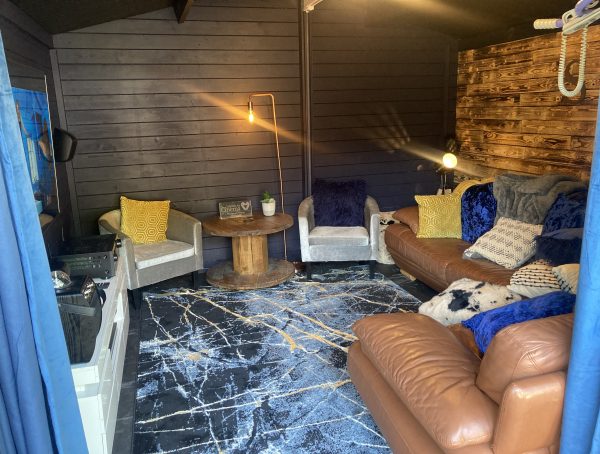 317
As proud supporters of Together For Cinema (T4C), a wonderful charity that works with the AV industry to install cinema …
Photo Gallery Sometimes a project comes along that is just so cool, so unique, it captures the imagination and reminds us …
For one fun-loving couple in Maidstone, creating the entertainment space of their dreams was made simple thanks to integrator DPP …
Editor Picks
---