Announced today and available soon to the UK market via AWE, meet Sony's brand new Native 4K SXRD Laser Home Cinema projectors VPL-XW7000ES and VPL-XW5000ES.
These totally new projectors pack a higher level of lumens, quality & performance into a smaller chassis, making them ideal for a wide range of home cinema and media room projects. Not only that, but the price point versus the huge performance gains will make these models a simple choice for your customers too.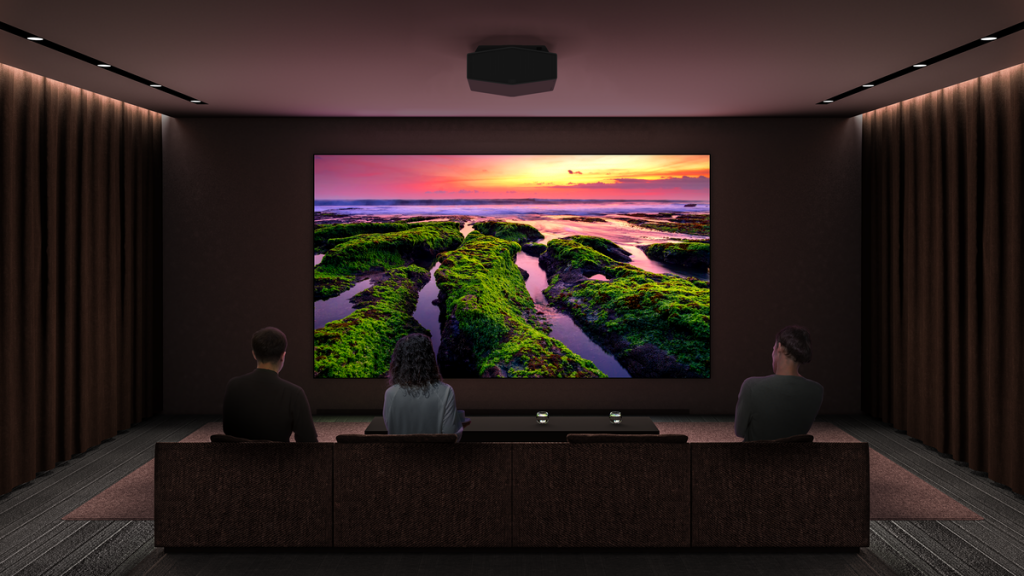 Why are they cool?
…we hear you say! Well, size isn't everything but in terms of installation plus points, both the projectors are smaller, lighter and available in black or white – so that's a pretty good start.
In fact, when compared to the VPL-VW790, the VPL-XW7000ES is 20% smaller in size and 30% lighter in weight whilst delivering a mighty 3,200 lumens, while the VPL-XW5000ES is 30% smaller in size and 35% lighter in weight, making it the most compact Native 4K HDR laser home projector in the world, yet still delivers 2000 lumens on-screen.
Both models offer 3,840 x 2,160 4K resolution images with 8.3 million pixels on the chip itself (unlike DLP) for an incredibly lifelike picture.
Powered by Sony's 'X1™ Ultimate for Projector' processor, which is based on the technology used in the BRAVIA TV series and optimised for projectors, these new projectors feature an enhanced level of Dynamic HDR Enhancer and Object-based Super Resolution to create a greater dynamic range and unrivalled image clarity. This processor is far more powerful enabling even more natural rich, inky blacks as well as clear, cinematic motion and image smoothness.
We have seen them and these laser projectors reproduce colours with more tones and textures at a higher Colour Light Output for better HDR images than other models at an equivalent price point.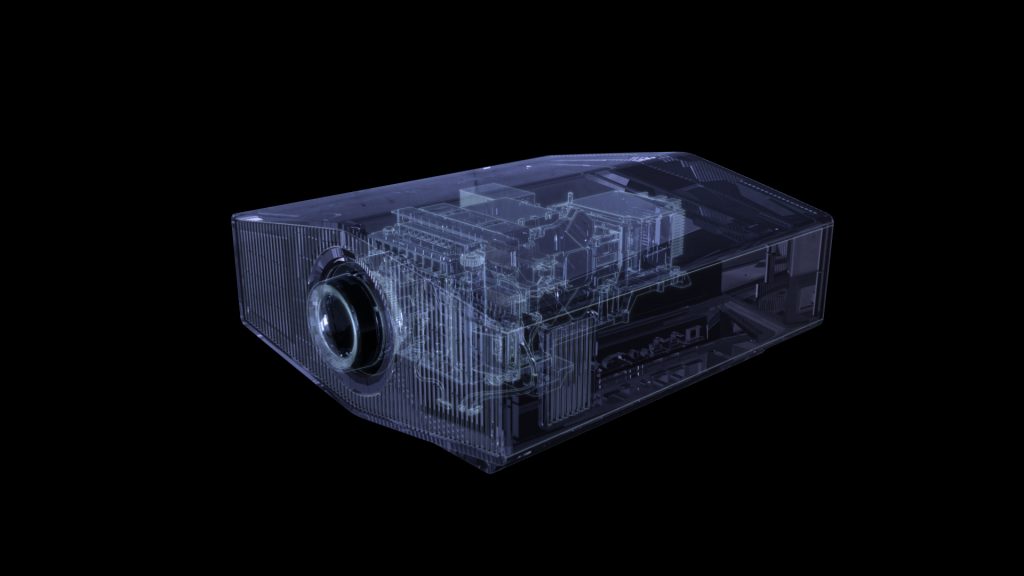 The Line-up
Let's begin with the VPL-XW7000ES. Providing 3,200lm of dazzling brightness and a Live Colour Enhancer for vivid images even in bright home living spaces, this projector offers incredible performance for £15K.  It features a new 70mm diameter Advanced Crisp Focused (ACF) lens with an aspherical front element and separate floating focus group so every detail can be experienced on the large screen right to the corner of the images, at any level of zoom. Powered zoom and focus with lens memory and digital masking means you have full flexibility to switch aspect ratios at the touch of a button.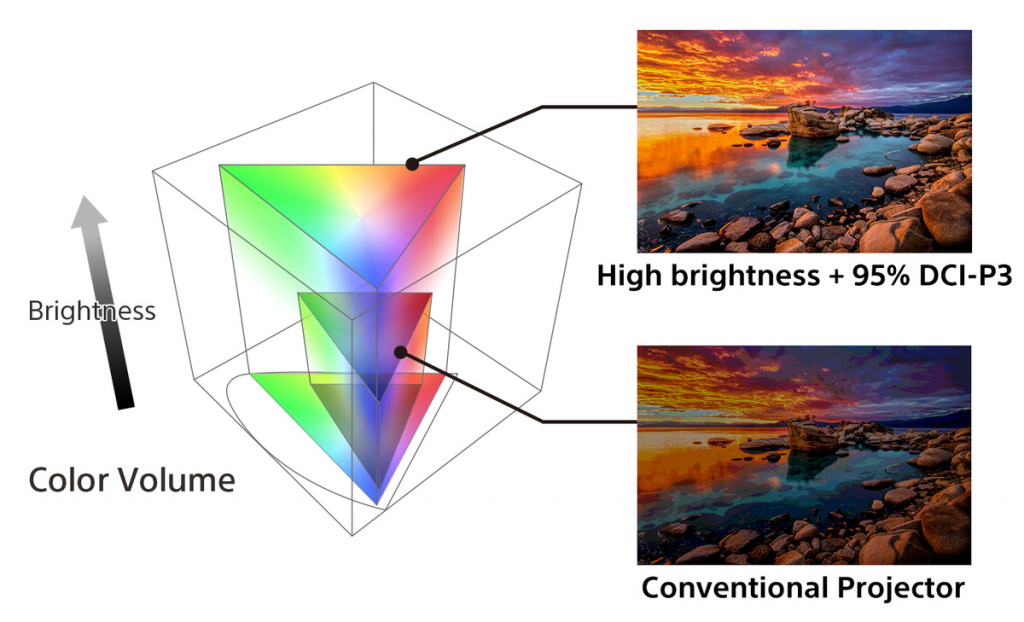 Next, and setting a new performance benchmark at just £6K, the VPL-XW5000ES is a 2,000lm native 4k laser model which delivers high contrast and resolution with a 30% reduction in power consumption per lumen. This model also features object-based HDR remastering for real-time picture processing and TRILUMINOS PRO for amazing colour reproduction with 95% DCI-P3 Colour Gamut. A manual lens means it is best suited for fixed ratio viewing, perfect for media rooms hitting a price point without sacrificing quality. Talking of which, the image quality and HDR performance were previously only recently achievable at two to three times the price, so this entry model will really shake up the market.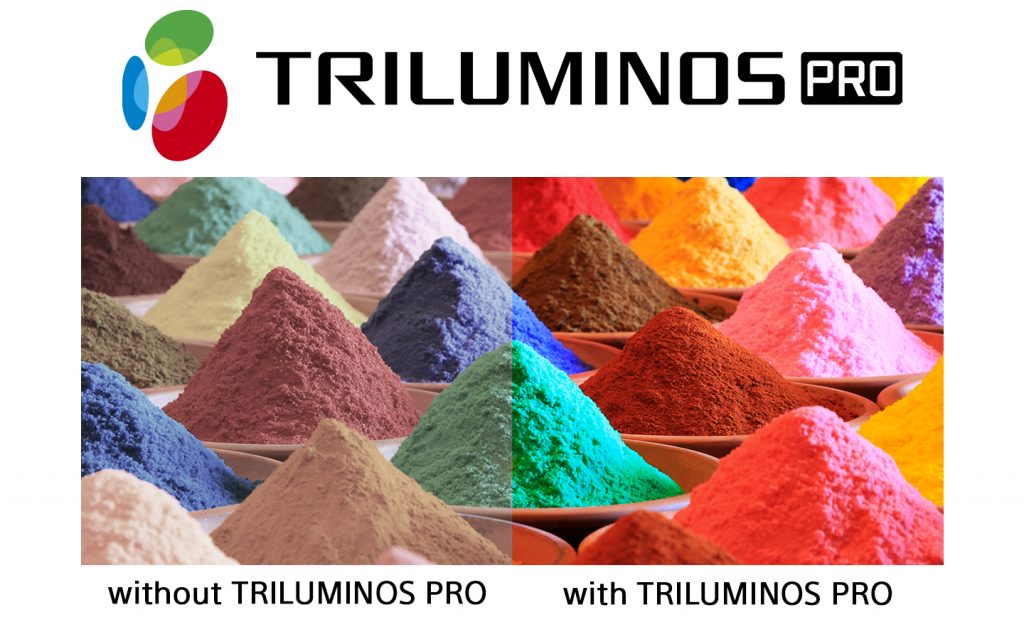 Impressive! Anything else?
Well, if the size, viewing experience and price for the performance you can soon deliver for your clients isn't enough, then the new XW range also has some pretty compelling sustainability credentials.
Compared to its predecessor the VPL-VW790ES, the plastic used to encase the VPL-XW7000ES has been reduced by 30%, and its packaging materials reduced by 15%. The VPL-XW5000ES is packed with a mighty 2,000 lumen but its power consumption is reduced by 30%. Both models are built with a mercury-free laser light source.
When adding these to the range-topping 10,000 lumens VPL-GTZ380, these new Sony XW models provide accessible projector options suitable for every space and budget. To check out our full range of Sony projectors, book a visit to the AWE Show Apartment and experience Sony quality for yourself first-hand!
More from Sony
---
Sony has announced its 2023 BRAVIA XR TV line-up, designed to deliver their best home entertainment experience yet. The updated …
Photo Gallery Dorset-based integrator, Maven AV, recently completed work on its most unusual project to date – a 17-room themed mansion …
Despite OLED grabbing all the headlines for its amazing blacks and phenomenal colour in recent years, this isn't the only …
Editor Picks
---