13th & 14th September – Register Here
The AWE Village returns for 2023! This must-see show floor attraction welcomes visitors into the world of AWE, with a unique opportunity to see and experience the latest products from its premium portfolio of distributed brands. The AWE team will be on hand throughout to answer questions and provide live product demonstrations.
Installers can discover what's new for smart home and home cinema installations from world-leading brands including Adeo, Bowers & Wilkins, BPS, Classé, Denon, Epson, Hisense, LG, Marantz, Panasonic, Rotel, Silent Gliss, Sony and URC.
"We are excited to be back at EI Live! where we'll be sharing a host of innovations for custom installers at the AWE Village, including some incredible new products and integrations. You'll find a comprehensive line-up including proper hi-fi, home cinema & media rooms, window treatments and control solutions. Come along, chat with our team, find out what's new and get hands-on with the latest technologies. We can't wait!" said Stuart Tickle, Managing Director at AWE.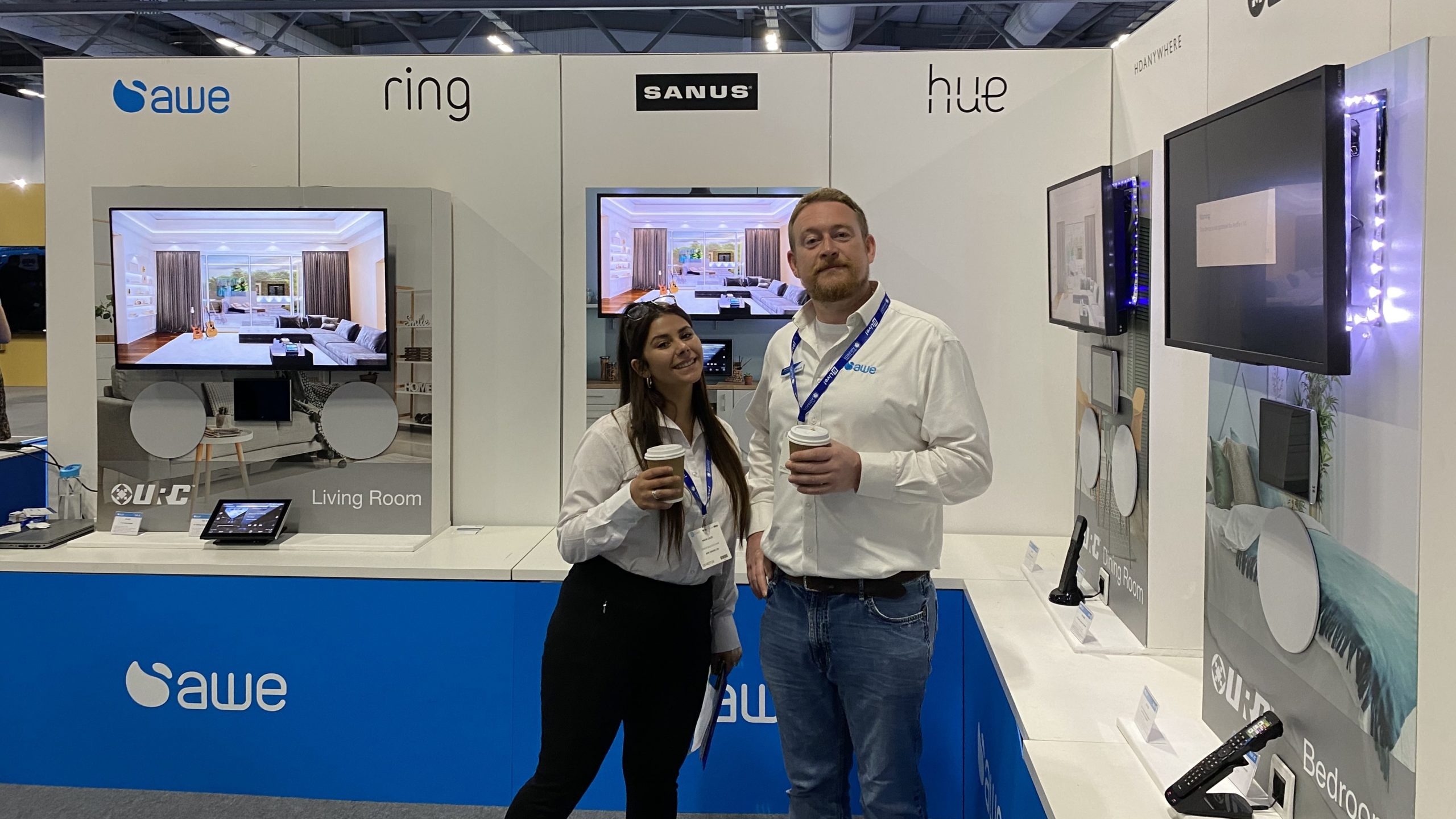 BOWERS & WILKINS
See a display of the latest Bowers & Wilkins CI products and hi-fi loudspeakers. The ISW-8 is their phenomenal new in-wall subwoofer. It is Bowers & Wilkins' flagship in-wall subwoofer, and it delivers exceptional subwoofer performance for custom installed applications. It's a no-compromise design for when power and performance are key, but has a thin profile that allows it to fit into a 2″ x 4″ stud wall. Its 12″ Aerofoil driver uses Neodymium magnets and can deliver both incredible levels of power and precise control for a sensational listening experience.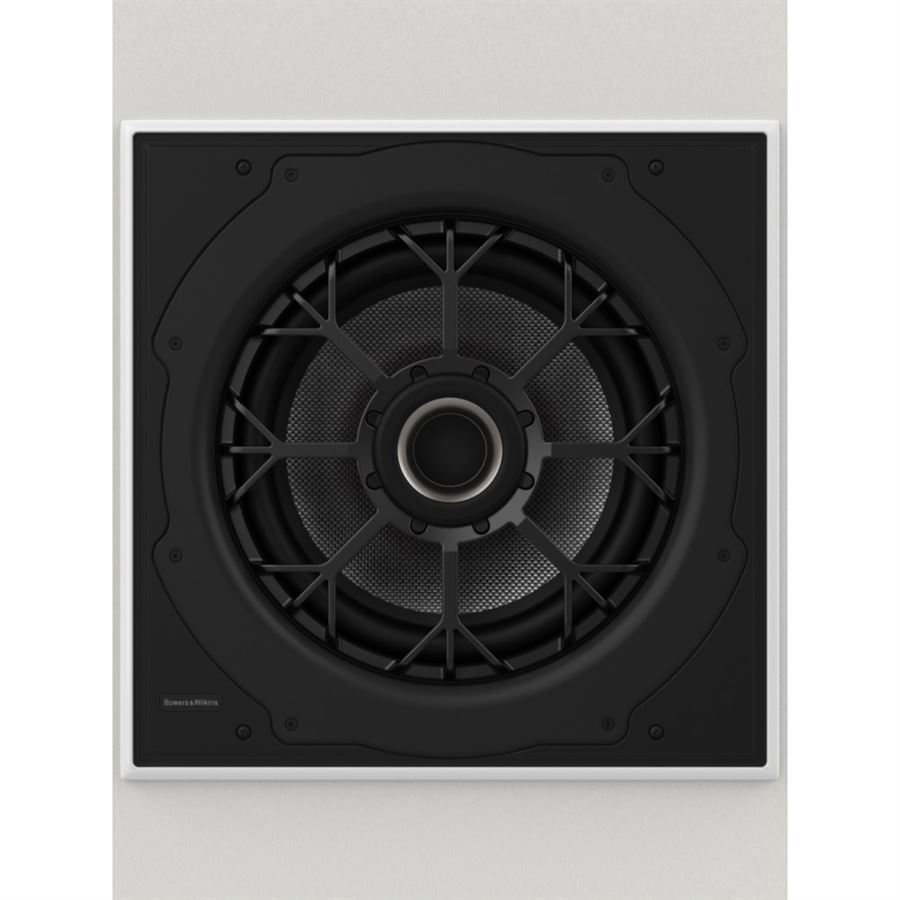 The CDA-2HD is a matching high-power distribution amplifier, designed to drive current and future Bowers & Wilkins Custom Installation loudspeakers, including the ISW-8 when bridged. Embedded DSP allows optimisation of a wide range of products and dynamic EQ for Bowers & Wilkins subwoofers. It boasts two channels of 500 watts each, bridgeable to 1 x 1000 watt, and its half-rack width 2U design delivers high-performance from minimal rack space.
To ensure the CDA-2HD delivers in the modern custom installation system, it is equipped with Digital Signal Processing (DSP). This allows it to be used in wide variety of situations and has pre-built profiles for dynamic EQ on Bowers & Wilkins subwoofers, with IP control and a web browser built in for configuration.
EPSON DEMO ROOM
The Epson Demo Room will be showcasing the Epson EH-LS12000B True 4K Laser Projector. This extraordinary projector heightens the home cinema experience with 3LCD technology, a high white and colour output of 2,700 lumens, HDR10+ support and a high contrast ratio of 2,500,000:1. For an authentic representation, the demo room is supported with AWE's first exhibition showing of an Adeo projection screen, speakers from Bowers & Wilkins and amplification by the superb Marantz CINEMA 60. Outside of the demo room, visitors can see more projectors by Epson. 
SONY
A dedicated Sony area will highlight the latest Sony projectors, including the mighty VPL-GTZ380 4K Laser Projector with an astonishing 10,000 lumens and 100% DCI-P3 wide colour gamut. You'll also see the Sony Pro Bravia line-up for 2023, including the amazing Sony Pro Bravia FWD98X90, a 98" 4K Full Array LED display powered by the Cognitive Processor XR for a realistic picture with intense contrast.
HISENSE DEMO ROOM
New for 2023, visitors can see everything required for a Hisense Laser TV install in one demo space. Installers will also get a first look at the new Hisense PX2-PRO Tri-Chroma Laser UST Projector. Reaching up to 2400 ANSI lumens at peak brightness and featuring Dolby Vision and HDR10 to further enhance clarity on a screen size from 90" up to 130", the PX2-PRO delivers an impressive, yet affordable home theatre experience. Also on show is the Hisense L9 Laser TV, displayed beautifully on the Kinetik KLIF UST projector stand which suits the exact requirements of many UST projectors. The demo room will be supported with Bowers & Wilkins speakers and amplification by Marantz.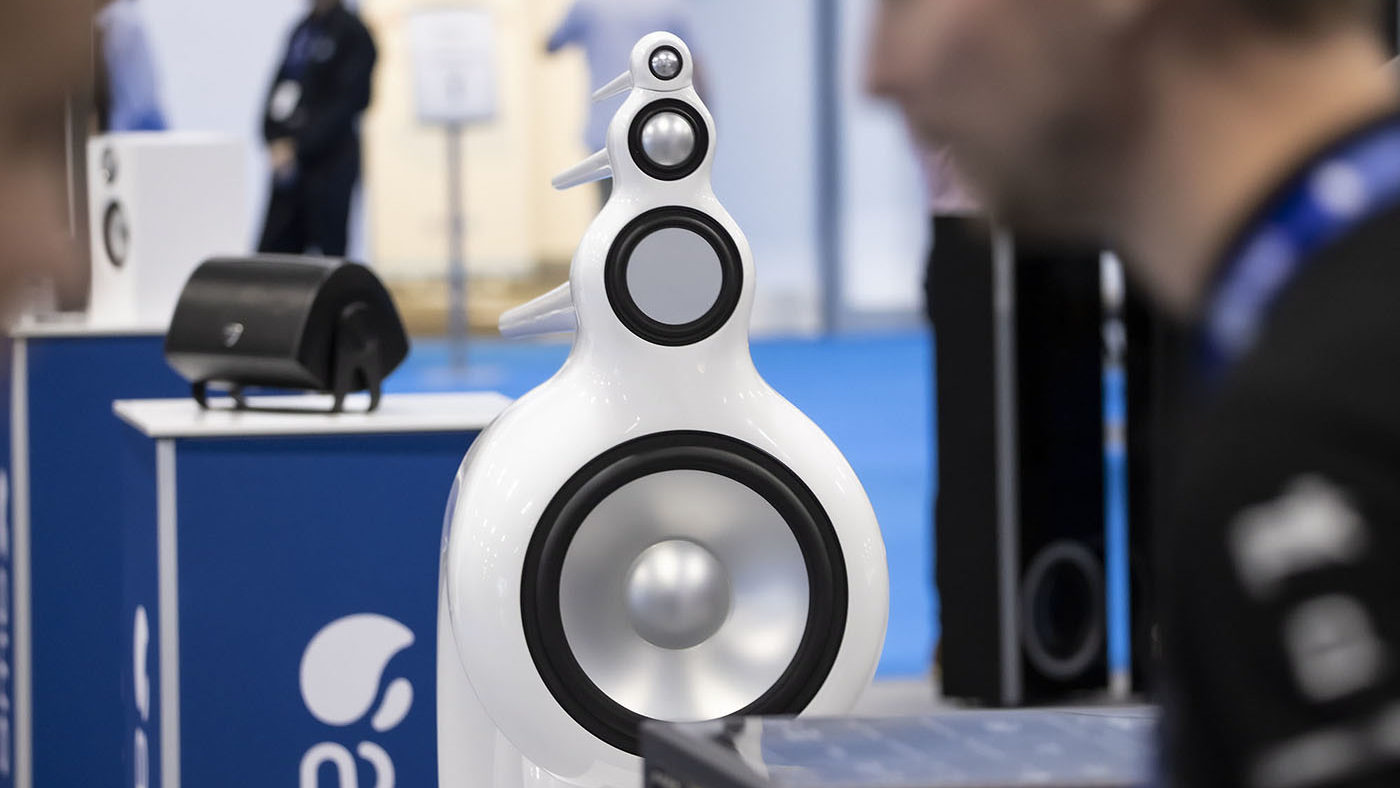 LG WALL
It's been 10 years since LG launched its first OLED TV. Visitors will see the new LG OLED evo series for 2023, including G3 and C3 models featuring the powerful new α9 AI Processor Gen6 for the most realistic and immersive viewing sensation yet. For clients looking for something a little different, the LG OLED Objet Easel will also be shown. This unique 65″ 4K OLED features an easel-inspired design, turning the TV into a design feature.
SMART HOME
If you're looking for a simple-to-install home automation platform, make time to see the latest from URC Total Control. Ideal for single room to whole home automation, get hands-on with the latest URC processors and interfaces, including the new gaming-inspired TDC-5100 5" tabletop touch screen with hard and digital buttons and fast response processing. There is also some exciting integration news for C4 dealers! Automated window treatments by Silent Gliss and Ring security products will also be on show, and for your racking and mounting requirements there will be a range of professional solutions from Sanus.
EVERYTHING YOU NEED IN ONE PLACE
At the AWE Village, you'll find everything you need for every project. Discover the latest reference hi-fi amplifiers from Michi, plus Rotel's powerful multi-channel amps and DT-6000 DAC, as well as HDAnywhere's brand new MHUB S stackable matrix. You'll experience multi-room audio innovations by Denon, featuring Heos. If you'd like to book an appointment just get in touch with our team!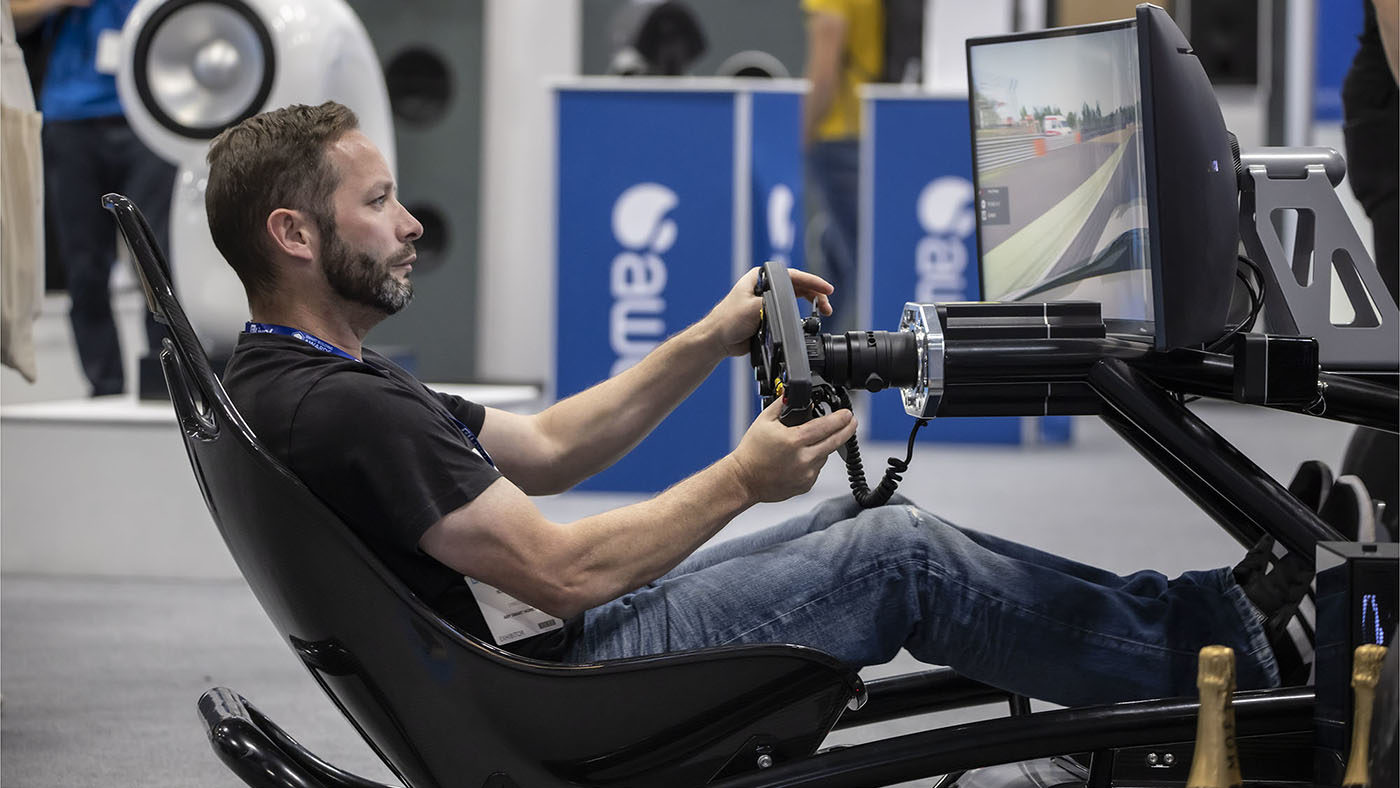 More from Events
---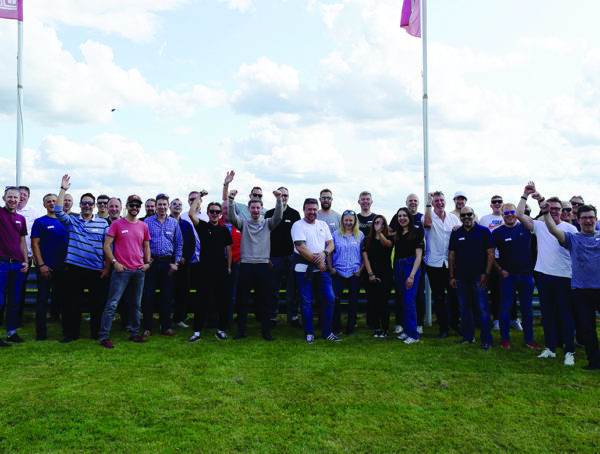 399
On Wednesday 21st June an exclusive group of integrators joined the AWE Team and a number of their brands for …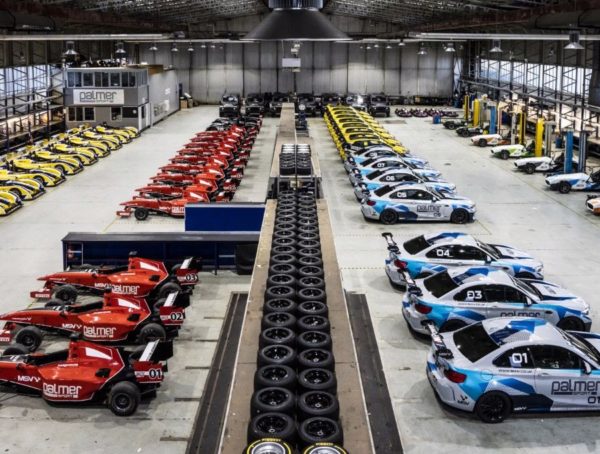 601
Winners have been notified! A select group of lucky integrators will be joining AWE and their brands at the AWE Motorsport …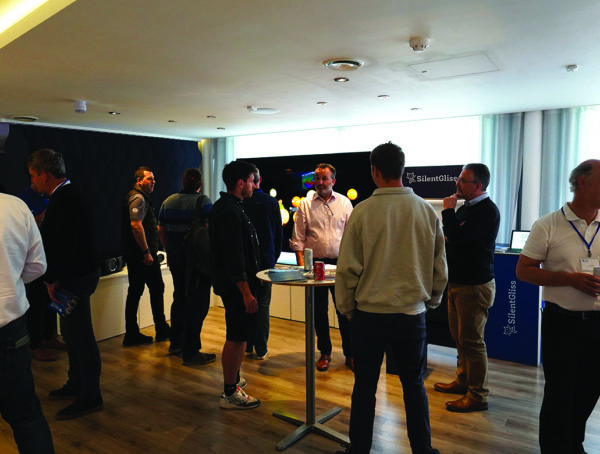 719
That's a wrap! AWE welcomed over 150 industry professionals to its AWE Expo event on the 16th and 17th of …
Editor Picks
---