AWE's upgraded reference cinema is 'insanely good', says Stuart Tickle, AWE Europe's Managing Director.
AWE has always been ahead of the game. We were the first distributor with a fully equipped show apartment where dealers could bring their clients for a taste of the full custom installation experience, from control solutions, to screens and home cinema.
In 2014, we opened the first Dolby Atmos home cinema demonstration in Europe within our show apartment and in 2018 previewed the first Imax Enhanced home cinema. Now, we're proud to announce the next stage in the evolution of our demonstration spaces in Epsom, and you can come to see it all for yourself at the upcoming AWE Expo.
Watch our video and read on to learn more about our totally transformed Reference Cinema:
Our appointment by Sound United as exclusive distributor for Bowers & Wilkins and Rotel to the UK CI channel has presented us with the opportunity for this major revamp. With these two premium audio brands on board, we wanted to showcase their premium home cinema products in a setting that will do their performance full justice.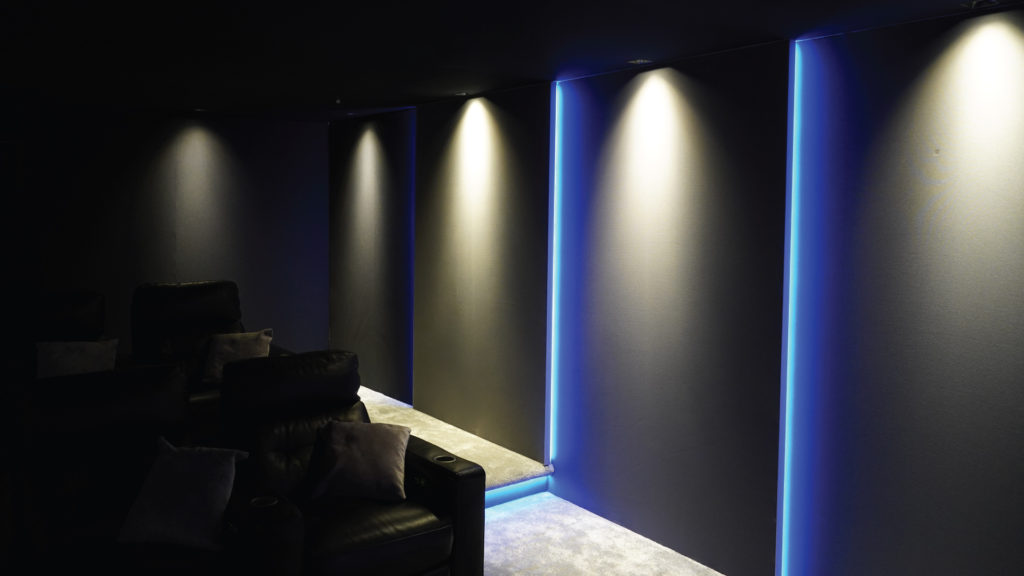 That place is our newly upgraded Reference Cinema. We've heard it for ourselves, and it sounds extraordinary at its price point – a significant step up from what was there before. It is performance driven. The audio clarity, the precision, the power of the performance and sonic detail is a major uplift from anything we've heard before at anywhere near this price point.
At the heart of this exceptional performance are a combination of Bowers & Wilkins architectural in-wall and in-ceiling loudspeakers, cabinet subwoofers and Rotel Power Amplifiers.
We've fitted Bowers & Wilkins CI 800 Series Diamond speakers and Custom Theatre subwoofers in a 7.4.6 configuration. A Marantz processor feeds into a stack of Rotel power amplifiers housed in a new 44U rack located in the adjacent comms room.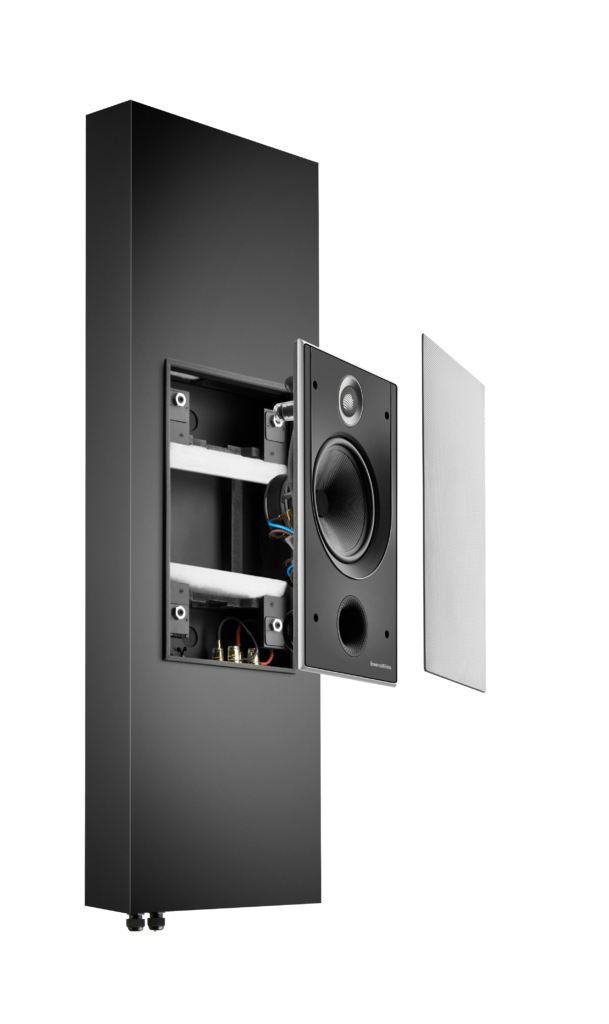 The Bowers & Wilkins CWM8.3D, CWM8.5D, CCM8.5D are exceptionally well-engineered loudspeakers. These in-wall and in-ceiling loudspeakers feature all the key transducer technologies developed for the globally renowned 800 Series Diamond.
This includes Diamond dome tweeters, Continuum midrange drivers and Aerofoil bass cones. Each of the loudspeakers we've installed in the cinema fits into precision-engineered, separate matrix-braced backboxes for ease of installation and dramatically improved audio performance with minimal reverberation and resonance.
Four cabinet subwoofers (CTSW15) with 15in bass drivers provide the heart-thumping bass that completes this jaw-dropping loudspeaker set-up.
THE POWER BEHIND THE PERFORMANCE

Driving the Bowers & Wilkins speakers are five Rotel Power amplifiers. Three RB-1590's and two RMB-1585's provides immense power which gives us a huge sound stage and great dynamics.
This powerful, immersive audio system is matched by the incredible 4m wide HDR picture provided by a 10,000 lumen and 100% DCI-P3 wide colour gamut, Sony VPL-GTZ380 Native 4K laser projector. It's Sony's flagship home cinema projector for a reason so make sure you take a closer look at that too when you visit. We also have the full range of Sony native 4K lamp and laser projectors available to demonstrate.
We collaborated with industry favourite, Cinema Build Systems on the aesthetic of the room. They've worked with us to reimagine the Reference Cinema's interior, equipping it with a stunning new look, thanks to their Cinema Space Frame system, combined with Camira fabric walling and embedded colour-changing LED Light diffuser strips.
With URC providing the simple operation, and Front Row electric recliner seating, we're really excited about the transformation. The upgraded Reference Cinema is an amazing experience that we can't wait to share with you all – and your clients.
Come and experience our new Reference Cinema for yourself at
AWE Expo, 29-30 March 2022 – register today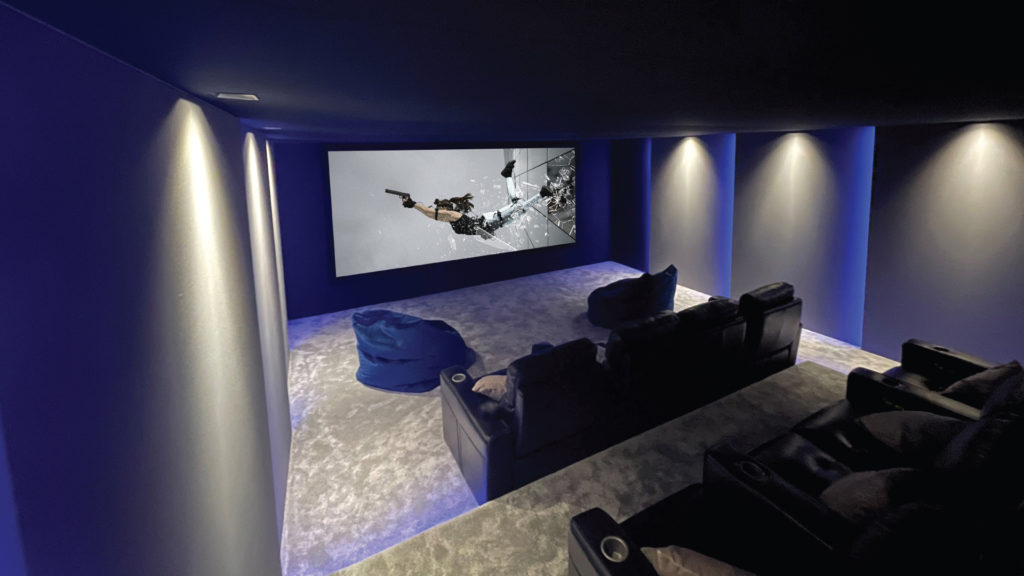 More from Bowers & Wilkins
---
Superb Subwoofers The long-awaited new in-wall subwoofers have arrived at AWE: the ISW-8 and ISW-6. The ISW-8 subwoofer has been extensively …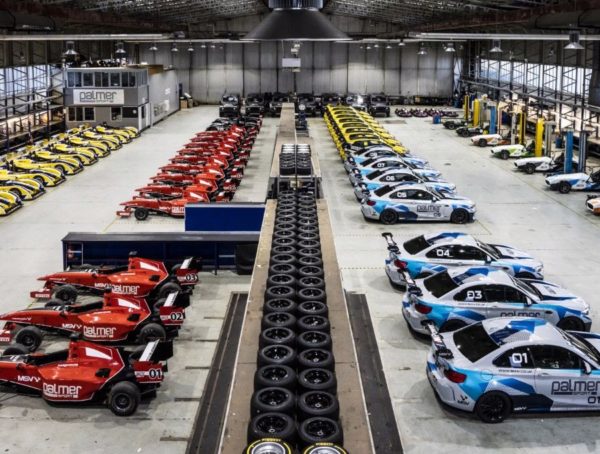 601
Winners have been notified! A select group of lucky integrators will be joining AWE and their brands at the AWE Motorsport …
Photo Gallery Situated in the heart of Borough and just minutes from the bustling South Bank, Brigade Court is a new …
Editor Picks
---