Photo Gallery
By Sean Hannam
Award-winning independent electrical retailer, Dacombes of Wimborne, is celebrating its 100th birthday next year.
One of the reasons the business has stayed the course – and picked up several trophies – is that it's not afraid to adapt to meet market needs and embrace new opportunities.

In 2017, it relocated to a destination store on the edge of the Dorset market town – it has a retail space of 6,000 square feet – and moved into selling fitted kitchens, which has worked out really well.
This year, it's adding yet more strings to its bow – the smart home and high-end AV. In late November, Dacombes will open a smart home apartment and home cinema area in its store.
"Last year, we started thinking that we needed to move into the smart home, home cinema, and high-end audio. I'd always wanted to do them, and it felt like the right time. I used to be a TV engineer and I've always had a love of brown goods and audio – it's in my blood," says Managing Director, Matt Renaut.
To help Dacombes on its journey, the business teamed up with AWE.
In the smart home apartment and home cinema areas at Dacombes, the lighting, sound, security, and the window blinds are all controlled byhttp://www.awe-europe.com/brands/URC URC.
Dacombes staff have attended AWE's training courses on how to integrate and use URC, as well as a course on home cinema design.
"URC is easy to use and once you get used to it, the programming is straightforward. The important thing is, we can do it in-house," says Matt.
The retailer is also working with CEDIA to gain more knowledge of the technology integration market – Matt is planning to have all his staff trained by CEDIA.
"At the beginning of the journey, it was fairly daunting, but AWE has been very helpful – they helped us come up with some ideas for the home cinema build. I spoke to Paul Mott [Sales Director] at AWE and got some advice from him. We've based our design on the home cinema room we saw at AWE," says Matt.

The Dacombes home cinema features THX Extreme Home Theatre speakers from KEF powered by Arcam amplification. There's also a Sony 4K projector with Euroscreen projection screen, plus Blu-ray players. Everything is seamlessly controlled by URC.
On 21st November, the smart home apartment and home cinema will be unveiled at a special launch event, which will see Dacombes bringing some movie magic to its store. "We're going to have some fun with that – it will be cinema-themed," says Matt.
Looking ahead, he says: "I'm realistic – the market at the moment is pretty tough, but I want to be selling lots of projectors and in-ceiling speakers – the things that make up home cinemas – and getting people to update their existing technology, or add to it."
On next year's big birthday for Dacombes, he says: "We're in a good town, our customers support us, and they're happy to pay for service, plus we have good staff. We'll be holding some centenary events throughout next year – it's big for us. It's incredible and we have to shout about it, because there aren't many businesses that have lasted that long."
Read part 2 of the story here.
More from Features
---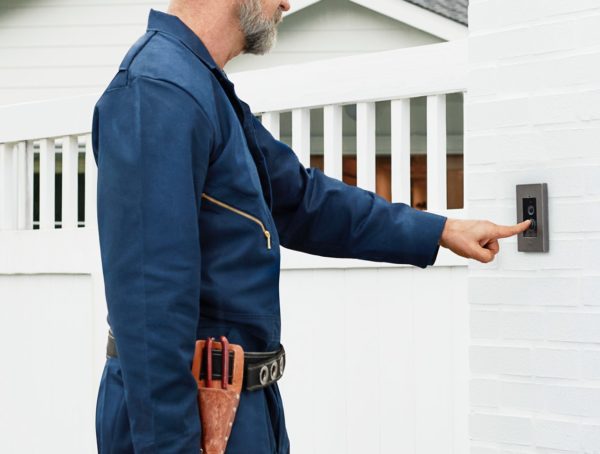 409
By Stuart Tickle, MD of AWE A 2019 survey of the smart security space (Futuresource) included smart security cameras, video doorbells, …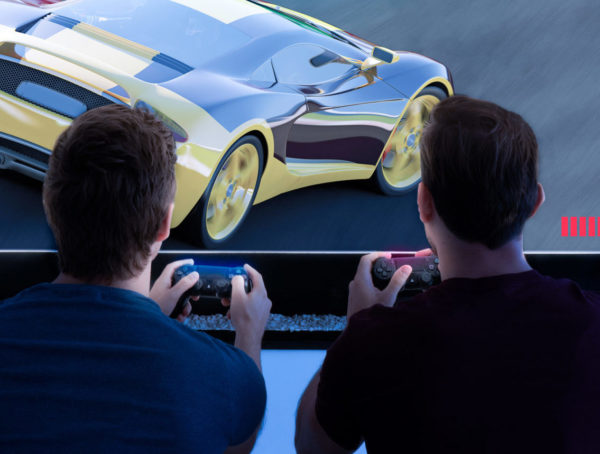 183
By Chris Mullins, Home Cinema Product Manager at Sony For years we have said gaming will become more important for the …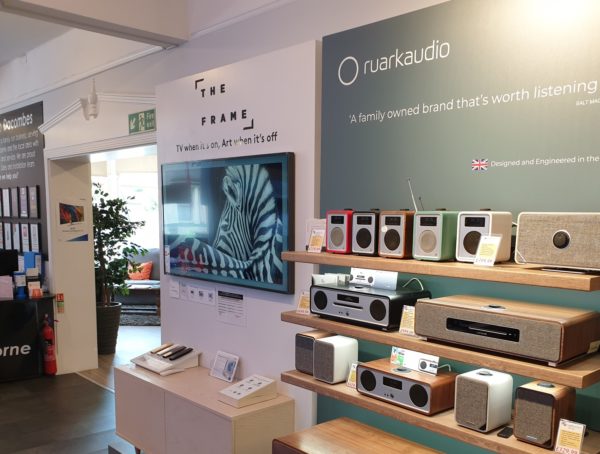 242
By Stuart Tickle, MD of AWE You can get a good price, good advice, fast delivery, and good customer service online. …
Editor Picks
---