by Stuart Tickle, Managing Director of AWE (UPDATED 14/05/20)
AWE's approach to the COVID-19 situation continues to evolve.
We remain fully operational on a near-total work-from-home basis. Here is a summary of our current status:
SALES: Fully Operational (via sales@awe-europe.com, www.awe-europe.com & 01372 729 995)
TECH SUPPORT: Fully Operational (via tech@awe-europe.com & 01372 729 777)
TRAINING: Operational (online only, via upgraded Smart Home Academy)
DELIVERIES: Operational (NEXT-DAY via daily DHL delivery service – no daily AWE vans)
COLLECTIONS: Operational (via pre-booked contactless collection service)
ACCOUNTS: Fully Operational (via accounts@awe-europe.com & 01372 729 777)
RETURNS: Fully Operational (via returns@awe-europe.com & 01372 729 777)
HQ VISITS & DEMOS: Not Operational – being risk assessed
LOAN/DEMO STOCK: Fully Operational (via sales@awe-europe.com & 01372 729 995)
Following the Prime Minister's announcement on the 10th May, of a stepped easing of the lockdown from 11th May, very little changes immediately for AWE as we had already taken many measures to minimise risk in the workplace, and the vast majority of staff will continue to work from home as per the guidelines. 
However, on 12th May we commenced an in-depth review of the new Government guidelines for the workplace and are now in the process of comprehensively updating our risk assessment to incorporate all the relevant further considerations for our business. This will generate a task list of additional physical measures and updated policies that will be consulted upon with staff and implemented, ready for when it is appropriate and necessary for additional staff to be asked back into the office.
The handful of staff currently working from within AWE HQ are the same few essential to the basic operation of the warehouse, plus one or two as required performing other necessary tasks that cannot be completed sufficiently well from home. Each has their own dedicated work area, are well able to practice social distancing and are encouraged and able to maintain effective hygiene and cleanliness routines. The previously introduced internal and external hygiene policies and measures, such as contactless collection and deliveries, remain in force.  For a full list of the steps already taken, see further below. 
Aside from health being the priority, we also have a responsibility towards our staff and the companies we serve – both customers and suppliers.
So, we have retained over 60% of our usual staff working throughout full lockdown, almost entirely from home. Current sales levels do not support our current level of active duty, but I am of the opinion that the continued high-level of support and engagement AWE is offering our customers and suppliers at this time will help set us apart from our key competitors, many of which furloughed the majority of their staff from the start. As an example:
Our Smart Home Academy has already provided well over 300 hours of small group training since lockdown began
We have updated packages and created skinable Sales Sheets and Simple Setup Guides, enabling safe business to continue
We introduced a period of beneficial payment terms for account holders, and remain fully on-hand to discuss 
On a personal level, I thank again those of our staff who have agreed to be furloughed, whom we have kept informed of the evolving situation throughout, as well as those who continue to work in these challenging circumstances. My thoughts and prayers remain with those who are most affected at this time.  We continue to be grateful for all those providing ongoing care and assistance for people in need, especially those in the front line, and for all the support networks and key workers enabling communities to operate safely within the restrictions. Thank you. 
If there is anything you feel we at AWE can help with or adapt to assist your own situation, please let me know stickle@awe-europe.com. If you like what we are doing, tell the world!
Stay healthy and stay safe,  
Stuart Tickle 
>>>>>>>>>>>>>>>>>>>>>>>>>>>>>>>>>>>>>>
ADDITIONAL INFORMATION
Below is a host of important information, including the information upon which our judgments have been made. We have additional internal policies designed to protect all which are detailed below.   Our policy will continue to be guided by the latest official Government and NHS advice.  Where guidance is unclear, we will use our best judgment as a responsible employer, with the safety and wellbeing of our staff, and all those that they are in contact with, as our priority. 
GENERAL:   
• We implemented a comprehensive staff work-from-home plan, meaning only an absolute minority of staff required to operate the warehouse are at AWE HQ
• AWE staff have been briefed to monitor & follow Government & NHS advice, as well as an additional company policy 
• If any staff member or anyone in their household is showing COVID-19 symptoms, they have been instructed to self-isolate for the appropriate time as per Government advice. We have set up a staff notification process for this
• Contracted cleaning is deeper, with additional specific emphasis on sterilisation of common touch areas, door handles, surfaces etc.  In addition to cleaning, steriliser wipes & sprays are provided in all areas
• Frequent hand washing is encouraged, and hand sanitisers have been provided at all entry and exit points and in key staff areas
ORDERING:  
• The AWE sales desk is operating as normal, albeit from staff members' homes
• Our main website contains comprehensive product information and features a whole host of useful B2B features. Registered trade users can log in for full access to 24/7 ordering, current pricing and live-stock access and allocation. Those not registered can request a login which will usually be actioned during the first business day
TRAINING:  
• Our award-winning Smart Home Academy is operating an expanded range of online courses
• This includes live training sessions for small groups, as well as 1-2-1 advanced sessions  
AWE HQ – VISITING:
• AWE HQ is closed to visitors for meetings and demonstrations, until further notice
AWE HQ – CUSTOMER COLLECTIONS:  
• Goods should be delivered by approved courier wherever possible
• Where this is not possible, registered trade customers may collect goods from AWE using the Contactless Collection Service. Sales will advise the full process on enquiry or order
• NO-ONE other than AWE staff is to enter the building
CUSTOMER DELIVERIES:  
• DHL will be utilised wherever possible for all deliveries. As a responsible business, they have their own COVID-19 policy implemented which both ourselves and the receivers must comply with 
• Where DHL is not possible to use due to the nature of the goods, an AWE driver or other approved contractor may be able to deliver, but this will be assessed on a case-by-case basis including the following considerations:
• Goods will only be delivered to a front door or goods-in entrance.  Wherever possible, they will do this alone using the equipment provided
• It is the receiver's responsibility to take goods into the building, so please bear this in mind if the delivery is direct to site 
• The receiver is to use their own pen for signing, or AWE will provide a new untouched pen for the customer to keep 
• The AWE driver/contractor will utilise provided sanitizer wipes as appropriate, and as part of deeper vehicle cleaning routine
AWE HQ – GOODS IN:  
• Deliveries should be scheduled wherever possible and can only be received via the warehouse shutter door
• NO-ONE other than AWE staff is to enter the building
• Ring collection/delivery buzzer and wait. You will be responded to, but DO NOT ENTER the building 
• AWE staff to use own pen when signing for delivery, avoiding direct contact with paperwork
• After receiving packages or deliveries staff will ensure their hands are washed/sanitised 
>>>>>>>>>>>>>>>>>>>>>>>>>>>>>>> 
The information we have used to help form our judgment includes the following:  
Government Advice: https://www.gov.uk/coronavirus
NHS Advice: https://www.nhs.uk/conditions/coronavirus-covid-19/
More from Corporate
---
AWE's Smart Home Academy has delivered over 400 hours of small group training since lockdown began AWE moved all its Smart …
An interview with Stuart Tickle, By Sean Hannam "We're 85 but, to me, AWE feels like a young business. We still …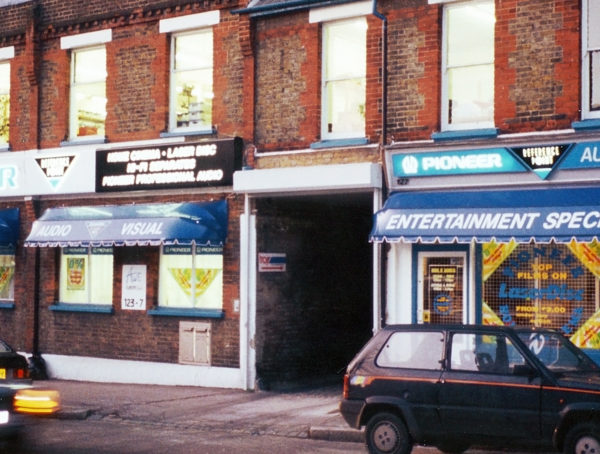 518
An interview with Stuart Tickle, by Sean Hannam "We had a five-year plan to make the distribution of residential electronics a …
Editor Picks
---