By Stuart Tickle, MD of AWE
CES is huge. When I say huge, there is around 3 million square feet of exhibition space spread over multiple venues across Las Vegas. To get from one venue to the other, you need to jump on a coach or monorail. Over 175,000 industry professionals visit over 4,400 exhibitors covering all aspects of consumer technology, and there is over 5,000 tweets posted per hour and over 1.2m CES Instagram story views generated.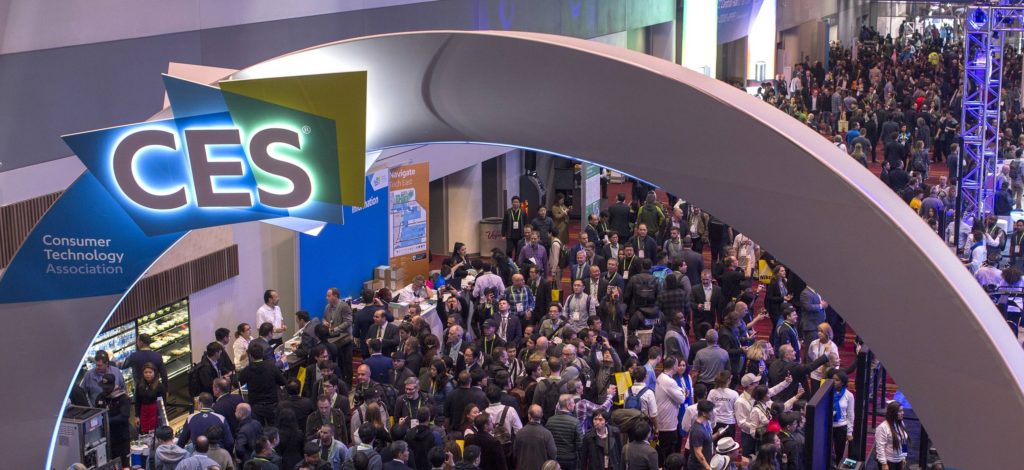 What does all that mean — sore feet and sore fingers. Add an 11-hour flight and GMT -8-hour time zone, and for us Brits, we have sore eyes and are running on coffee. Some attendees may even get a sore head too. It's the air conditioning, I believe…
But for me, as MD of AWE, it is all worth it. I use the show to see who is spending how much on what and to feel the direction in parts of the tech world that is relevant to our little bubble within the wider Consumer Electronics industry.
As always, the pitch from many brands is to make life easier, happier, and less chaotic. I would suggest you take that with a pinch of salt…
ARTIFICIAL INTELLIGENCE
Artificial Intelligence (AI) had less of a headline marketing buzz this year than in recent years, but it doesn't take long to recognise that it is now a real thing woven into so many products straight out-the-box. One presenter at a Consumer Technology Association (CTA) conference called it "the consumerisation of Artificial Intelligence."
If the last decade was all about devices being connected, the next decade is slated to be about intelligence. So IoT is now the Intelligence of Things. An example may be, instead of having an oven that can be controlled via app — which, to be frank, has limited use — we now have an oven that recognises what you have put in it and sets the appropriate temperature and timer automatically. Something that actually helps those less able to read and implement cooking instructions…
AI with deep learning was also mentioned. In essence, it is a self-improving technology, so in TV's this may be picture enhancement adapting to your content. It sounds a bit like spin to me as is still constrained by the chipset and screen quality. On the other hand, when a start-up brand called NEON is creating video-based human-like assistants that take on their own character, it seems the day when advanced AI is built into humanoids is not so far away.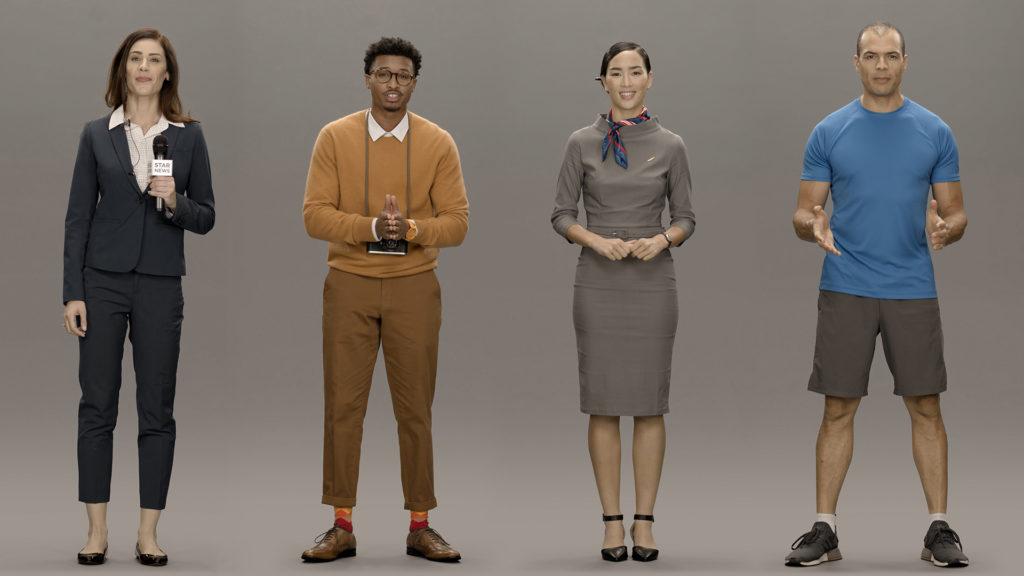 They call them a "computationally created virtual being that looks and behaves like a real human, with the ability to show emotions and intelligence". Nothing to worry about there then…
IMAX ENHANCED
On a not unrelated note, I had the opportunity to sit in on a demo of Terminator: Dark Fate on the IMAX Enhanced booth. They are now spending serious money on marketing and with movies like Spiderman, Terminator: Dark Fate, Venom, and others all in this format, it is now gathering strong momentum and featured on an impressive range of brands.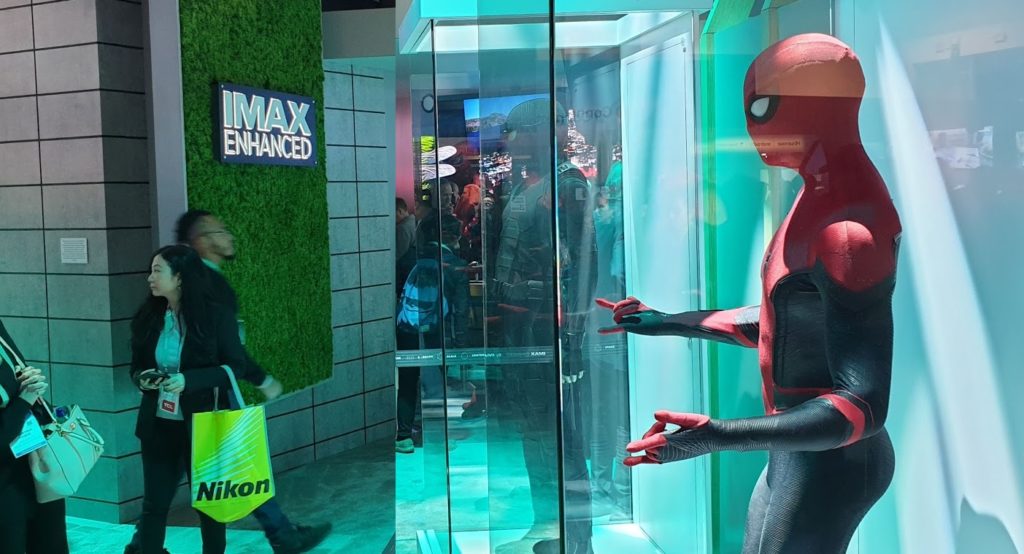 A behind the scenes demo room I saw utilised Marantz amplification, Definitive Technology speakers, and a Sony 8K 98" TV – all brands AWE represents. The results were very impressive indeed and from a production point of view, I felt more attention had been given to the detail of the effects.
TELEVISIONS
TV's are always a major feature at CES. 4K and 8K screens were on display from all the major brands, plus some huge companies you may never have heard of. Technologies included Mini LED, Micro LED, OLED, QLED, ULED, and laser TV.
Mini LED should not be confused with Micro LED. Mini LED (or ULED XD from Hisense) is the latest version of full array LED backlit LCD TV. The 'mini' refers to a substantially greater number of smaller and individually controllable backlight LED's, virtually eliminating the halo/blooming effect of lesser screens whilst simultaneously improving black levels.
Micro LED is newer and potentially better. Being a direct view LED tech, it offers the self-emissive benefits of OLED and the brightness and longevity of LCD screens. The pixels are the LED's themselves. At this stage, cost is much higher, and sizes start at over 75", due to the density currently possible for a given resolution. However, modular designs allow any size and ratio to be configured, meaning displays the size of a cinema screen or wall are possible. But don't think of these as just being huge TV's. Although they can be, think of them as being a blank canvas that incorporates whatever background or screen size and ratio you like. Sony and Samsung lead the way in the scalable modular version and both had superb demos. What was particularly impressive with the Sony demo was the Lens to Living Room story, with CLED being used as a dynamic backdrop to a Ghostbusters studio scene, incorporating software that ensured perspective was maintained when viewed through the camera and on-screen. Amazing.
Samsung also showed fixed sizes on the smaller screens. There were, however, multiple brands showing modular versions to varying levels of success.
OLED was increasingly represented with Sony, Panasonic, and LG — all showing their latest variants, alongside a number of Chinese brands. New lifestyle designs of 4K alongside larger format and 8K resolution models were on display and are due for release in 2020. LG showed their Signature 65" rollable screen as per last year, but promised it will come to market in 2020, albeit north of £60k. So, only for those who don't consider price a barrier to purchase.
Rotating TV's are apparently a thing now too. Aimed at generation 'Z', they automatically detect content and rotate the screen into portrait mode for footage and images shot in that format, mostly from mobiles. It reminded me of curved TV, so a solution to a problem no-one needed solving, but then again, I am not the target audience…
CONTENT
Content wise, I was delighted to see that new CODEC's are enabling 8K streaming over the existing infrastructure. YouTube and Prime were among the major platforms showing content which looked great, and Samsung also showcased its CODEC technology — AV1.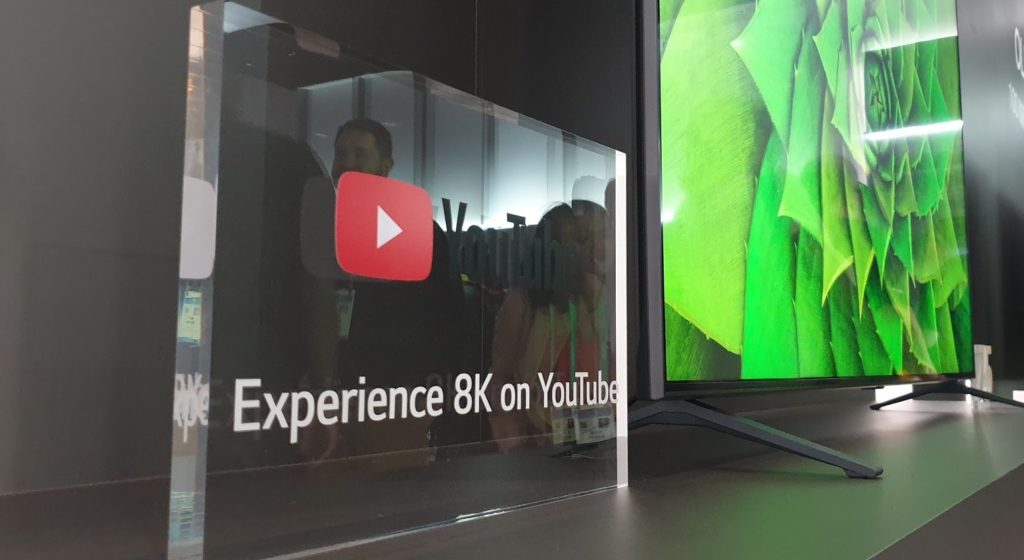 IMAX Enhanced made a big splash and as well as new 4K Blu-ray releases have a partnership with Rakuten TV for on demand streaming of IMAX Enhanced content, delivering the cleaner image and scale benefits their system brings.
5G
5G is coming and will transform how and when we access data and content. It already exists, but it will be 2021-2022 when we will all feel the difference. 5G enables massive amounts of data to be consumed and this will unleash a raft of new uses and functionality of every device we touch.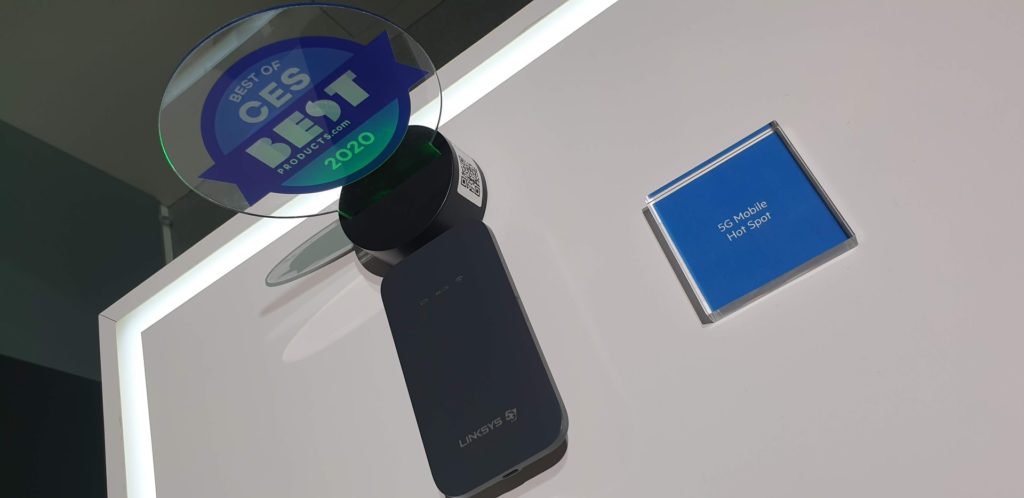 This bandwidth could be used for high capacity purposes like robotic surgery, controlled and viewed in life-size 8K detail by a surgeon remotely, or via billions of tiny packets of data being shared by billions of devices, between everything from vehicles and phones to cookers and doors and coat hangers. Yachts, tractors, drones, cars, and more were all at the show, and all were connected via 5G and computer-controlled. So, 5G will overlay the entire economy and in time, will impact every aspect of life, whether you realise it or not.
SMART HOME
The Smart Home has evolved. There are fewer so-called smart hubs and associated bits of plastic to stick around your house. The bigger trusted brands have consolidated the best and are coming out with single platforms containing all key devices, from cameras, locks, and smoke detectors to lighting and energy management systems.
This is what we predicted and is typical of the cycle that new tech goes through — only the fittest survive and the rest get eaten or die of natural causes.
This is related to a wider home control solution, with audio-visual devices still by far best controlled with a dedicated system, but one that seamlessly interacts with different ecosystems, such as these building and energy control solutions.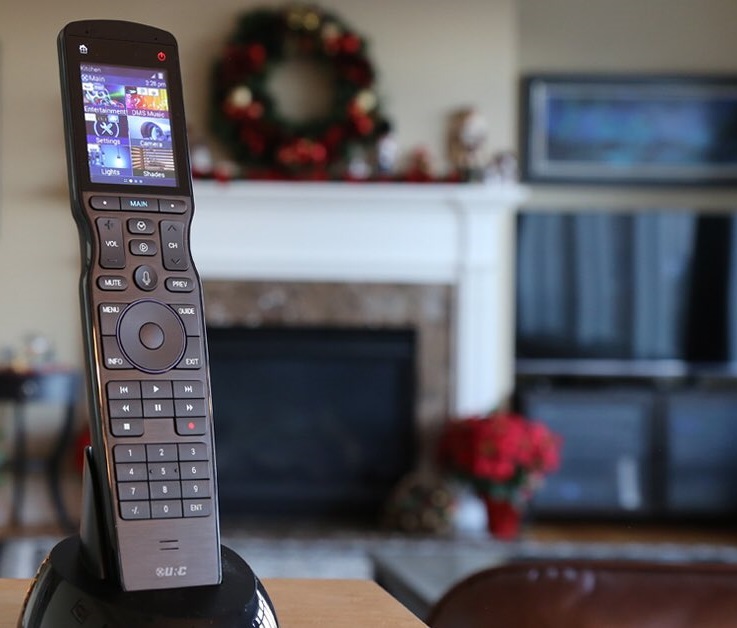 Following a massive presence at CEDIA in Denver, URC had a suite at The Venetian hotel to show key new product previews and conduct meetings. These will be announced and shown to the trade at ISE in February, alongside the lovely new TRC-1480 handheld remote, recently described as "the best handheld remote ever". High praise indeed!
LAST COMMENT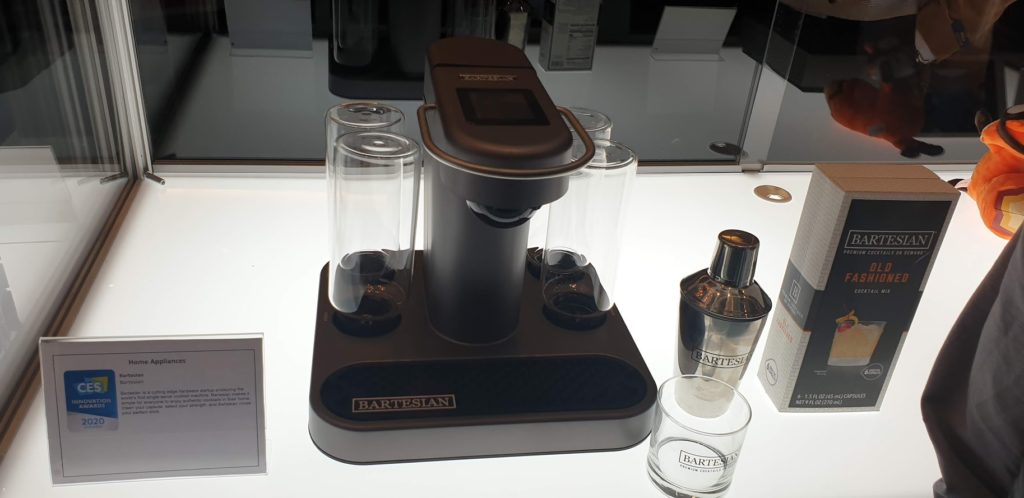 Finally, home brew beer systems and alcoholic mixer drink pod machines were also there. Just as well the wellness and fitness section was so huge then too….
More from Events
---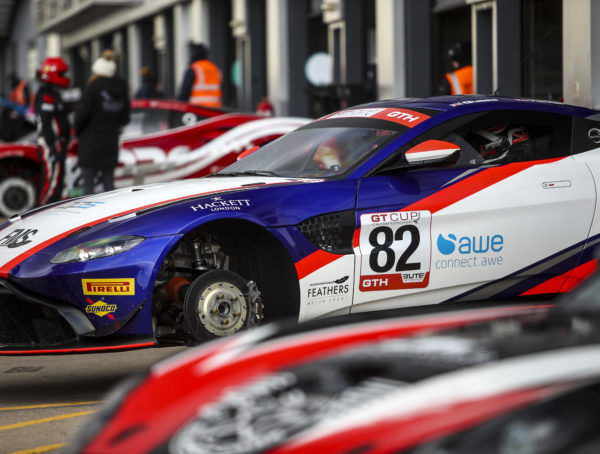 246
Photo Gallery Feathers Motor Sport [FMS] capped an extraordinary 2021 GT Cup Championship opening weekend with a brilliant double-victory at Donington …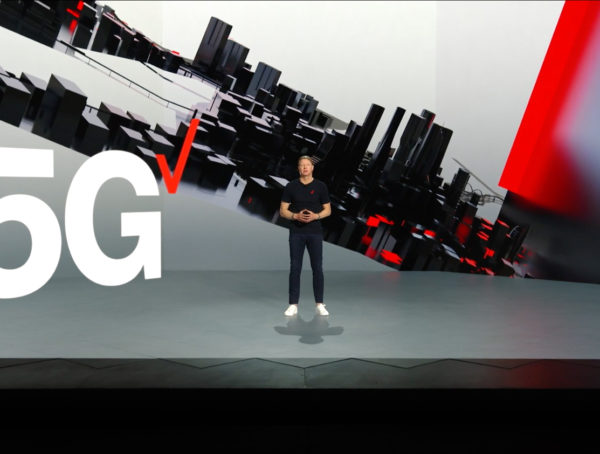 222
By Stuart Tickle, MD of AWE Europe Similar to the in-person CES, I spent my last formal day at the show visiting the other exhibitors on my …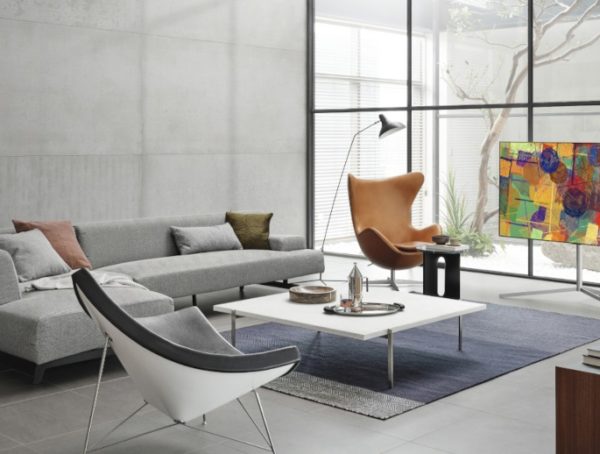 332
By Stuart Tickle, MD of AWE Europe Day two brought to mind a key difference between the virtual CES show and attending in-person, as I …
Editor Picks
---