AWE has signed a distribution agreement with Videotree, exclusively supplying a range of products from the luxury TV brand. Videotree brings a series of award-winning design-led screens for outdoor, wet room and concealed applications to the AWE portfolio.
"This is great news for AWE integrators when they're challenged to fit a TV screen in a more difficult environment, or when it can't be seen at all!" comments Stuart Tickle, Managing Director of AWE. "They can now come to AWE for a fantastic range of award-winning screens, renowned for their industry leading design, their performance and their reliability, even where high humidity and external weather conditions are a factor. Videotree products are designed from the ground up to be the best solution, and are therefore a natural addition to the AWE screens collection. We are delighted to be selected by Videotree to represent their brand to UK installers."
"We are delighted to be working with AWE to further the presence of Videotree products with UK installers and integrators, "comments Clare Munroe, Videotree. "AWE is renowned in the industry and we are looking forward to an exciting and prosperous future."
Where concealment is king, Videotree's brand new Hyper-Illusion XT is a perfect bright mirror with picture frame surround when off, yet provides a superb TV viewing experience with natural colours and white whites when on . AWE provides exclusive access to two 55" Picture Frame Mirror TVs, finished in gold or silver.
Engineered for 100% waterproof and dustproof performance, the Videotree Lifestyle series is designed for bathroom, spa, pool and gym installation. A number of recessed, in-wall options are now available from AWE, with 19", 27" and 42" sizes in black, white and mirror finishes in stock. Being IP66 rated, easy to install, with no fans or risk of misting up, they are sure to become the installers preferred choice.
The Oceanus Outdoor weather-resistant screen is purpose-built for patio and garden use. AWE exclusively offers the 55" model from this series, which like all Videotree TV's utilise commercial display panels assuring pictures are produced in stunning quality, even in the brightest conditions.
More from Corporate
---
Sound United, the global force in audio manufacturing and AWE, the UK's leading distributor to the CI channel have announced … 469
AWE's Smart Home Academy has launched a brand-new one-day training course that will educate attendees on how to specify and …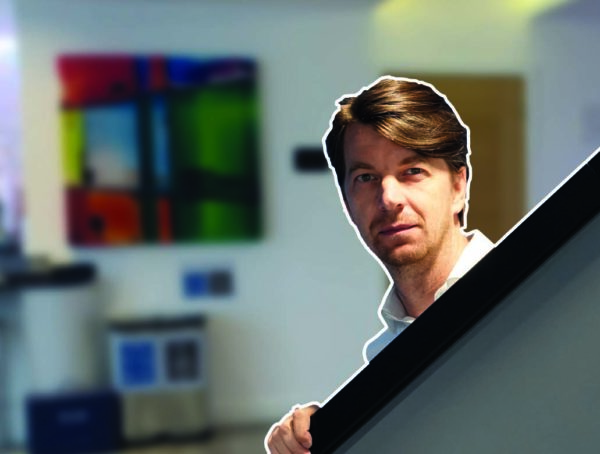 367
Want trustworthy industry knowledge but don't have enough time to take days off for full training? Well, we have …
Editor Picks
---