AWE ensures your customers can enjoy the ultimate home listening experience by providing the perfect loudspeaker solution for any project size and budget.
KEF
The KEF R Series draws on decades of experience and KEF's unbridled passion for music. The R Series, which includes the R11, R7, R5, R3, R8a, and R2c speaker options, feature bespoke technologies to deliver more detail, deeper insight, and greater excitement.
R11 is the flagship speaker. Boasting four 165mm hybrid aluminium bass drivers, the R11 delivers an exceptionally clean and musical low-end performance. The 125mm midrange driver and 25mm aluminium dome tweeter combine to deliver an even more natural midrange and treble than believed possible at this price point. The result is a speaker that can pick out the softest details with grace and refinement, as well as deliver raw power and strength.
Installers can also access the KEF Ci5160REF-THX Full Range THX certified speaker via AWE, which is part of the Reference series of speakers. Developed with the ultimate in music and movie soundtrack performance in mind, the KEF Ci5160REF-THX combines gorgeous design with ease of installation.
These ultimate in-wall speakers feature three key innovations drawn from KEF's signature 'Reference' technology, including the most advanced version of the Uni-Q point source MF/HF driver array to give the speaker enhanced dispersion characteristics. Originally designed for the KEF Blade, this revolutionary technology gives the KEF Ci5160REF-THX the performance of a floor-standing unit, with all the aesthetic benefits of an in-wall speaker.
Definitive Technology
The leading premium speaker brand in the USA, Definitive Technology loudspeakers combine sophistication and precision, producing forward thinking on-wall, architectural, floorstanding, bookshelf, and outdoor speakers, alongside both in-wall and freestanding subwoofers.
The Mythos XTR Series of on-wall speakers are a stand out in the range, providing the best ultra-slim wall mounted speakers in the world. The market-leading premium option has a fantastically slight physical depth of just 38mm, matching the popular ultra-thin TV screens that many customers desire. Providing uncompromising sound quality and high definition detail, the Mythos XTR is set to follow the US lead and become a firm favourite with UK integrators who are looking to achieve a powerful audio setup and an aesthetically pleasing end result.
The Dolby Atmos and DTS:X compatible BP9060 bipolar tower speaker with an integrated 10″ powered subwoofer joins the line up at AWE. Featuring Forward Focussed Bipolar Array that offers the ultimate balance between room-filling sound and a precise centre image, whilst giving total placement flexibility, and Intelligent Bass Control™ that provides the ability to modulate deep bass up or down in level whilst simultaneously maintaining mid-range tonal balance, this speaker fills the room and allows the listener to hear and feel every note as the artist intended.
Kinetik
AWE also offers a range of easy to install, in-ceiling speakers that deliver excellent audio performance at affordable prices. Targeted at the home technology sector, the compact, low profile speakers from Kinetik provide top class performance and affordability.
The range features five speakers, including the KISP-E130-LP. This speaker boasts a two-way array design which includes a 130mm Polypropylene driver and 19mm tweeter. This centralised pivoting silk dome tweeter can be angled 30 degrees in any direction from the centre, thanks to its ball and socket design. This allows users to direct sound exactly where it is needed for any surround sound setup.
An attractive ultra-low profile circular grille provides a great, neat finish, attaching magnetically, so that installation is as quick and easy as possible for the integrator. With dynamic sound, pristine clarity and attractive aesthetics, the Kinetik KISP-E130-LP is the clear choice for all installers seeking a reliable and quality build at affordable prices.
For more information, please visit www.awe-europe.com email sales@awe-europe.com or call 01372 729 995.
More from Definitive Technology
---
In an exciting new concept, we're running 'The AWE Breakfast Show' daily as part of EI Live! Interactive (16th-20th November), …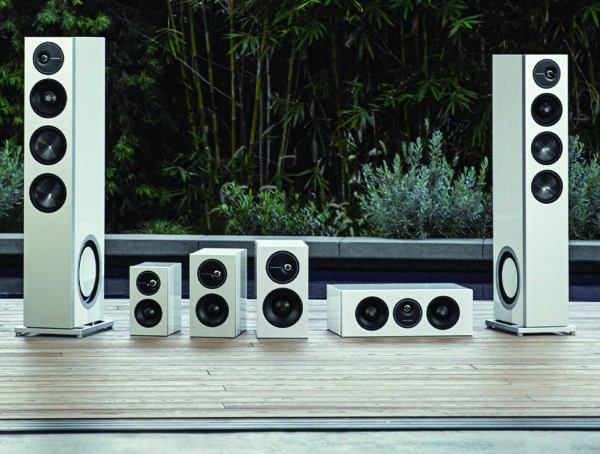 605
Sound & Vision Top Pick 'A handsome system that sounds very good with just about everything, and with enough bass …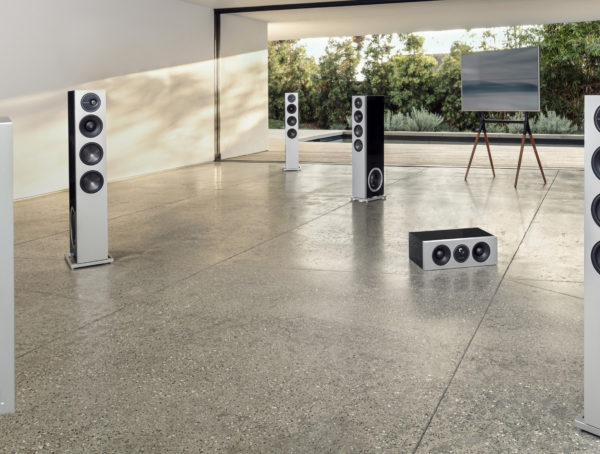 750
Definitive Technology has added the Demand D15 and D17 Floorstanding Speakers and D5C Centre Channel to the Demand range. The Demand …
Editor Picks
---